Fast And Furious Spinoff To Begin Filming In September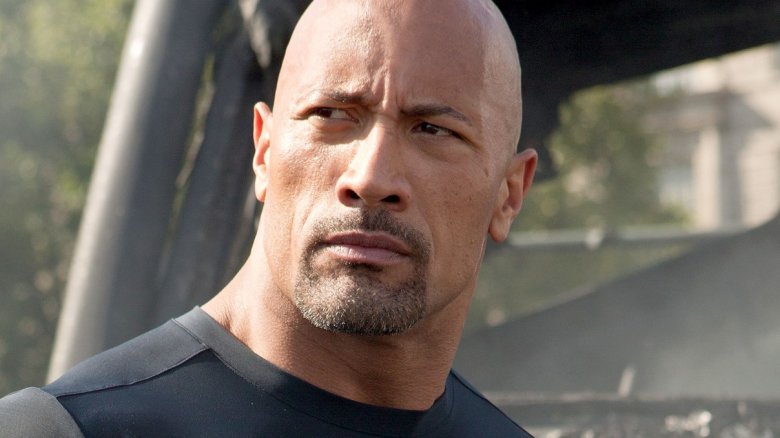 The Fast and Furious spinoff is revving its proverbial engines and heading for the starting line. 
Dwayne "The Rock" Johnson, who portrays former Diplomatic Security Service agent Luke Hobbs in the Fast and Furious film franchise, has confirmed that the impending series spinoff centered around his and Jason Statham's characters is scheduled to begin filming in September. 
The actor relayed the news in an Instagram post that shows him sitting next to Statham, who plays assassin Deckard Shaw, and the Fast and Furious spinoff's recently announced director David Leitch. While Johnson and Statham smile wide in the snap, Leitch sits cool in the center of a couch.
"Hobbs and Shaw," Johnson wrote in the photo's caption, seemingly affirming that the spinoff's rumored title Hobbs and Shaw is legitimate. He continued, explaining the dynamic between the three creatives. "So much FUN with my brotha Jason Statham. Scroll left and see what happens when I whisper under my breath, 'Smile for the camera you bald Harry Potter b****!' And he says, 'Yeah, clearly that extra small shirt is cutting off your brain circulation you big a**hole. All while our phenomenal director, David Leitch, keeps his poker face, knowing he's gonna have the time of his life directing our film. Been wanting to work with David for years now. Very talented and knows how to create and shoot badass, cool, and FUN characters. He directed John Wick, Atomic Blonde, and next week his new movie, Deadpool 2, looks to be huge with audiences worldwide. We have a lot of fun surprises in store with our movie, and what an opportunity for us to smartly build out our beloved Fast and Furious franchise with our spinoff. We're pumped to shoot and most importantly, THANK YOU, FANS for all the love, support, and excitement. Shooting starts this September!"
Hearing that the Fast and Furious spinoff its finally entering production isn't too surprising, since it's evident that Johnson and Statham's characters helped breathe new life into the franchise that was going somewhat stale, but it serves as good news to counteract the recent announcement that the film had been delayed from July 26, 2019 to August 2, 2019. 
However, this news will likely ruffle the feathers of fellow Fast and Furious cast member Tyrese Gibson, who portrays Roman Pearce. Gibson previously publicly called out Johnson for being what he felt was selfish, then subsequently slammed Johnson's decision to star in the Hobbs and Shaw-focused spinoff as the reason the ninth Fast and Furious film was delayed. 
"If you move forward with that Hobbs movie, you will have purposely ignored the heart-to-heart moment we had in my sprinter," Gibson wrote to Johnson on social media, in a comment that has since been deleted. "I don't wanna hear from you until you remember what we talked about. I'm on your timeline 'cause you're not responding to my text messages. Fast family is just that: a family. We don't fly solo."
The actor followed up in another Instagram post, "Congratulations to The Rock and your brother-in-law a.k.a. 7 bucks producing partner [Hiram Garcia] for making the Fast and the Furious franchise about YOU. And like you, DJ, even if they call, I will not be deleting this post. [Goodnight], folks. See you in 2020. Fast family, right? Nah. It's about Team Dwayne."
Fingers crossed that between now and September, nothing but positivity will surround the Fast and Furious spinoff. The film is set to drive into theaters on August 2, 2019.