Fast And The Furious Spinoff In The Works For Dwayne Johnson And Jason Statham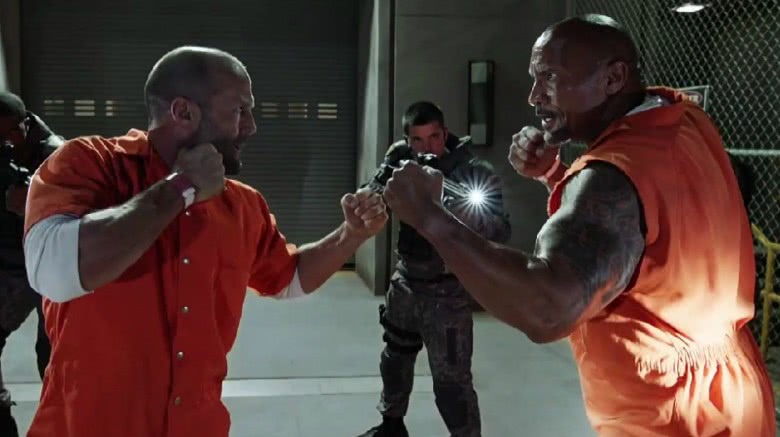 There's just too much fury to fit into the Fast and the Furious sequels.
Deadline reports that Universal is planning a spinoff for the characters played by Dwayne Johnson and Jason Statham. Sources said it's still in the early planning stage, but The Fate of the Furious writer Chris Morgan will reportedly pen the script.
The premise would be that U.S. diplomatic security agent Luke Hobbs (Johnson) forms an unlikely alliance with the formerly villainous Decker Shaw (Statham). Johnson first appeared in the franchise with 2011's Fast Five, and Statham entered the mix with 2013's Fast & Furious 6. They both appear in The Fate of the Furious, which is currently smashing box office records with more than $685 million in ticket sales during its first week.
The plan is reportedly to work on the movie while producers figure out what to do with the overarching story of the franchise, and the duo definitely have great chemistry in the latest installment.
We'll let you know when more details develop. While we wait, check out a few alternate Fast and Furious movie endings you haven't seen.