Chris Pratt Says It's 'Not An Easy Time' For Guardians Cast After James Gunn Firing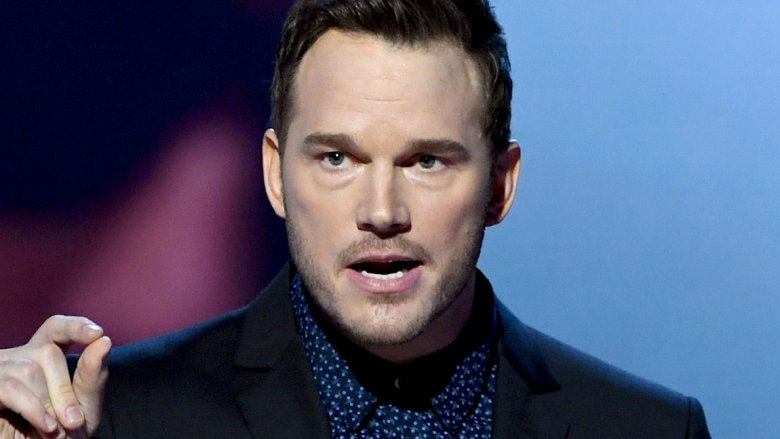 Getty Images
Disney's decision to fire James Gunn as the director of Guardians of the Galaxy Vol. 3 has greatly affected the film's cast. 
Chris Pratt, who portrays Star-Lord across the Marvel Cinematic Universe, recently opened up about the situation, telling the Associated Press that it's been difficult for him and his co-stars to deal with the reality of it all and accept that Disney may not walk back its divisive move to oust Gunn. 
"It's not an easy time. We all love James and he's a good friend of ours, but we also really love playing the Guardians of the Galaxy," said Pratt. "It's a complicated situation for everybody. And you know, we just want to move forward and do what's right and be the best people we can be."
Ten days after Gunn was kicked from his Guardians Vol. 3 directing post after conservative media personalities dug up regrettable old tweets of his, the entire Guardians cast — Pratt, Zoe Saldana, Dave Bautista, Vin Diesel, Bradley Cooper, Karen Gillan, Pom Klementieff, Michael Rooker, and Gunn's brother Sean — wrote and signed an open letter supporting Gunn and asking for Disney to consider reinstating the filmmaker. 
"We fully support James Gunn. We were all shocked by his abrupt firing," the letter began. It continued, "There is little due process in the court of public opinion. James is likely not the last good person to be put on trial. Given the growing political divide in this country, it's safe to say instances like this will continue, although we hope Americans from across the political spectrum can ease up on the character assassinations and stop weaponizing mob mentality."
The cast added that they were "encouraged by the outpouring of support from fans and members of the media who wish to see James reinstated as director of Volume 3, as well as discouraged by those so easily duped into believing the many outlandish conspiracy theories surrounding him." 
On his Instagram account, Pratt stated that he would "personally love to see him reinstated as director of Volume 3," and although he doesn't support Gunn's "inappropriate jokes from years ago," he still believes the filmmaker is "a good man."
Pratt shared with the AP that the cast put "a lot of time, thought, and effort in the statement," which encapsulates their stance on Gunn's firing. 
"I think we all want that statement to be essentially what we have to say about it," the actor stated. "We were pretty clear and honest about how we feel."
Past reports have suggested that Disney is unlikely to rehire Gunn, but the rumor mill has more recently churned out speculation that the studio could use Gunn's script. More attention-grabbing than that, it's been reported that there's a chance that Disney is reconsidering its choice to fire Gunn, with Deadline claiming "back channel conversations are taking place between Marvel Studios and Disney." 
If the subsidiary really is having talks with its parent company about striking some kind of deal to bring Gunn back aboard Guardians Vol. 3, it would mean all those filmmakers allegedly chomping at the bit to work with the director would be sorely disappointed. It would also suggest that Disney's potential backpedaling was perhaps motivated by the possibility of Gunn jumping to a rival studio (which a story by The Hollywood Reporter claims could happen), the public outcries from fans and the film's cast, and actor Bautista's threats to quit Guardians Vol. 3 and harsh remarks that it's "pretty nauseating to work for someone who'd empower a smear campaign by fascists."
As of this writing, neither Disney nor Marvel have commented on the situation past announcing Gunn's firing on July 20. Check back with Looper for updates on the ordeal as it continues to unfold.