Rebecca Ferguson Cast In Doctor Sleep, Men In Black Spin-Off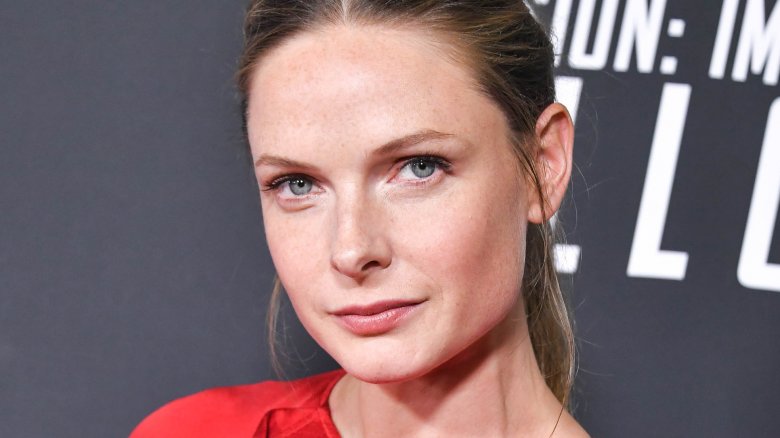 Getty Images
Rebecca Ferguson is doubly lucky, having scored roles in both Doctor Sleep and the Men in Black spin-off. 
Looper previously reported on Ferguson's Doctor Sleep casting, but Deadline has revealed which character she'll play. In Doctor Sleep, the sequel to The Shining based on Stephen King's novel of the same name, Ferguson portrays Rose the Hat, the head of the cult that preys on those who possess the ability to "shine" — namely Danny Torrance (Ewan McGregor) and a young girl with whom he forms a special bond while working at a hospice center.
Gerald's Game helmer Mike Flanagan directs Doctor Sleep, which centers on an adult Danny as he tries to protect the girl from the group Ferguson's Rose the Hat leads and as he continues to grapple with the lingering traumas of his childhood and the horrors that happened at the Overlook Hotel. Flanagan also penned the film's script, rewriting Akiva Goldsman's original version. 
As for the role Ferguson takes on in the Men in Black spin-off film, that's a mystery for now. 
Chris Hemsworth and Tessa Thompson will top-line the new Men in Black pic as the apparent modern-day answers to original stars Will Smith and Tommy Lee Jones, while Emma Thompson is on board to reprise her role as Agent O, and Liam Neeson is set to portray a yet-unidentified character. Ferguson will also join Rafe Spall and Kumail Nanjiani for the flick, directed by The Fate of the Furious' F. Gary Gray. 
Having portrayed former MI6 agent Ilsa Faust in Mission: Impossible – Rogue Nation and this year's Mission: Impossible – Fallout, Ferguson is no stranger to action movies involving secret agencies — making her a perfect fit for the Men in Black spin-off. The actress is also familiar with getting her spook and scare on in horror flicks, previously starring in The Snowman and Drowning Ghost. Sounds like there's nothing the Swedish star can't do.
 The Men in Black spin-off is scheduled for release on May 17, 2019, while Doctor Sleep is due out on January 24, 2020.