Men In Black Spinoff Adds Emma Thompson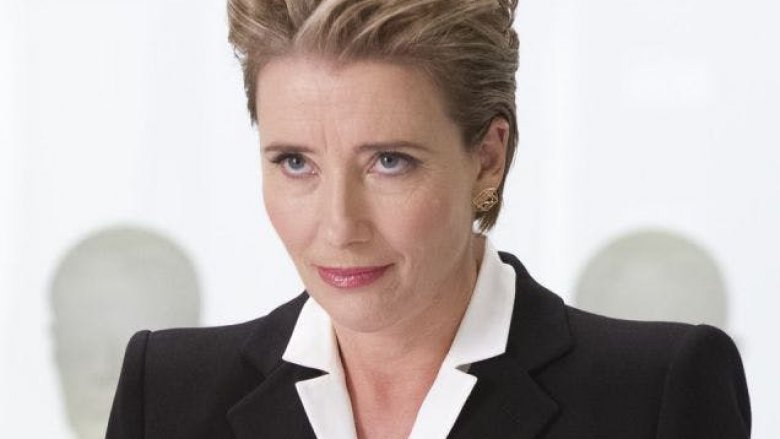 Columbia Pictures
It's time to blast some AD/DC, because Emma Thompson is back in Black. 
Thompson has officially joined the Men in Black spin-off film and is lined up to settle back into her role as Agent O, the former secretary who became the head of the Men in Black organization after Agent Zed (originally played by Rip Torn, later by Kirk Larsen) died shortly before the events of Men in Black III. 
The Hollywood Reporter confirmed Thompson's involvement, also noting that she and the film's primary stars Chris Hemsworth and Tessa Thompson will head to set sometime this month. Principal photography will take place in London. 
Thompson boarding the spinoff is wonderful news for fans of the franchise, but it's also something of a double-edged sword, as it reminds everyone that fellow original Men in Black stars Will Smith and Tommy Lee Jones won't be back to reprise their roles as James Darrell Edwards III/Agent J and Kevin Brown/Agent K, respectively. Hemsworth and Thompson's characters are expected to be the modern answers to Agents J and K, and although we have faith the pair will dazzle us all, we can't help but still feel a tad bummed that Smith and Jones aren't back for more alien-policing fun. 
We can, however, find respite in remembering Liam Neeson is part of the Men in Black spinoff cast. Sony hasn't released any details on Neeson's character, but having on board the same guy whose sinister lines from Taken people still quote to this day ensures film will be stellar regardless of who he plays. 
Directed by The Fate of the Furious filmmaker F. Gary Gray, the Men in Black spin-off will open in theaters on May 17, 2019.