Rebecca Ferguson Cast In The Shining Sequel Doctor Sleep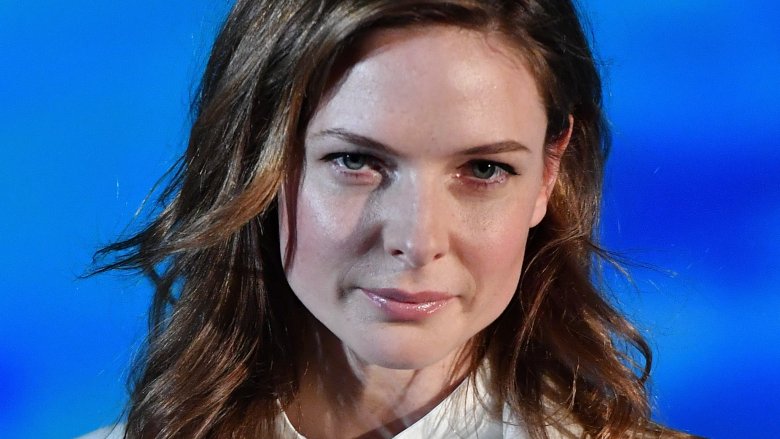 Getty Images
The Shining sequel has scored another star. 
Variety confirms that Rebecca Ferguson is in final talks to star alongside Ewan McGregor in Doctor Sleep, Warner Bros.' adaptation of Stephen King's novel of the same name, which is a follow-up to his other horror book-turned-film The Shining. 
It's currently unknown who Ferguson will portray in the film, but we do know that she'll share quite a bit of screen time with McGregor, who top-lines Doctor Sleep as the adult version of Danny Torrance. 
Directed by Gerald's Game helmer Mike Flanagan, Doctor Sleep explores Danny's life following the traumas that took place in his childhood as a result of surviving his father's murderous reign of terror at the Overlook Hotel. Residual rage, a reliance on alcohol to cope with life's toughness, and a psychic "shine" ability that allows him to communicate telepathically follow Danny into adulthood. When he finally embraces sobriety and finds employment at a hospice, where he uses his gift to help those who are about to die, Danny forms a bond with a young girl who can also "shine" — and who is the target of a group of people looking to capitalize on her abilities. 
The Shining, which starred Jack Nicholson as Jack Torrance and Danny Lloyd as a young Danny Torrance, didn't earn a whole lot at the box office but did go on to become a genre-changing classic — so it's little wonder why King wrote a sequel to the story the world was obsessed by, and why Warner Bros. put into development a silver-screen translation of it. 
Some may worry that Doctor Sleep will fall on its face, as a few other King adaptations have (looking at you, The Dark Tower), but hopefully with McGregor and now Ferguson on board, the Shining sequel can drum up the same kind of success 2017's It did. 
Before she appears in Doctor Sleep, Ferguson will star as Ilsa Faust in Mission: Impossible – Fallout, set for release on July 27.