Star Wars: Episode IX Begins Filming, J.J. Abrams Confirms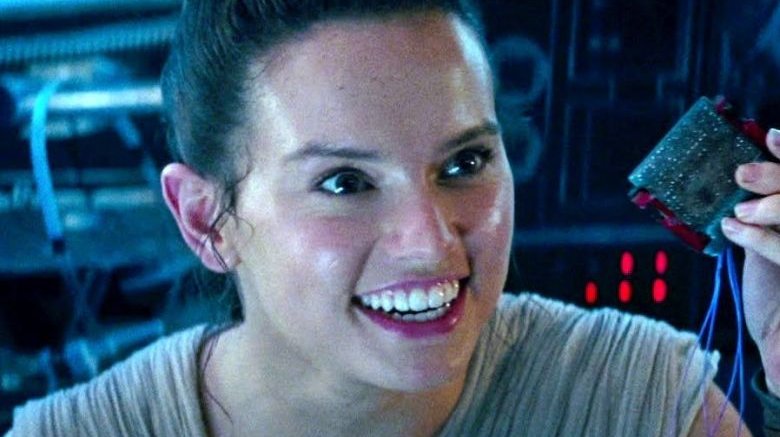 It's official, gang: J.J. Abrams has boarded the Millennium Falcon and is headed deeper into the galaxy far, far away. 
On Wednesday, August 1, Abrams announced on Twitter that filming for Star Wars: Episode IX has begun. 
The film, which Abrams is directing and co-writing after having grabbed the baton from The Last Jedi writer-director Rian Johnson, will feature a stacked roster filled with returning stars and a few new faces, but it will mark the last appearance of the late Carrie Fisher in her iconic role as Leia Organa. Abrams made note of this in his tweet, writing, "Bittersweet starting this next chapter without Carrie, but thanks to an extraordinary cast and crew, we are ready to go."
He continued, extending his gratitude to Johnson for crafting The Last Jedi to follow up 2015's The Force Awakens (which Abrams directed) and thanking franchise creator George Lucas bringing Star Wars into existence in the first place. 
"Grateful for @rianjohnson and special thanks to George Lucas for creating this incredible world and beginning a story of which we are lucky to be a part," Abrams wrote, adding the hashtag #IX. 
But a simple "hey, Star Wars fans, we've kicked off principal photography on Episode IX — neato!" message wasn't the start and end of Abrams' announcement. No, the filmmaker did us a supreme solid, attaching a sneaky behind-the-scenes snap to his tweet. 
The focus of the photo is on the camera rig, which shows off "VII" and "IX" stamped on one component to represent Abrams' directorial efforts within the Star Wars universe: The Force Awakens (a.k.a Episode VII) and the untitled Episode IX. 
In the background, however, is where the magic resides. 
Squint just a bit, and you can see John Boyega's Finn standing in front of someone who's seated in the pilot's chair of the Millennium Falcon. It's assumed that Abrams is the mystery person in the cockpit, considering the individual is wearing a white collared shirt that wouldn't quite match well with the more outlandish threads of the sprawling galaxy. 
But if it isn't the multi-talented director who famously jumped from the Star Trek reboot film world into the Star Wars universe who's sitting in the space formerly occupied by Harrison Ford's Han Solo, then our next best guess would be Daisy Ridley's Rey. Finn and Rey did reunite at the end of The Last Jedi, so it would make sense that she'd be back inside the Corellian light freighter with her space-faring friend.
Narrow your eyes on a different spot in the photo — and even take an extra step in bringing your laptop or phone up real close to your peepers — and you might also be able to make out what appears to be Chewbacca (Joonas Suotamo) in the viewfinder of the camera. 
Overall, while this photo is as hazy as Poe Dameron's (Oscar Isaac) understanding of what it means to follow orders, it does offer us the first for-real look at Episode IX — and that's worth getting hyped over. 
What's more is that this reveal could mark the start of a social media tease streak on Abrams' part. It would be a new move for the somewhat secretive director, who has garnered a reputation for keeping certain films of his under tight wraps (lookin' at you, literally all of the Cloverfield movies), but it wouldn't be surprising in the Star Wars realm. Hey, if Ron Howard shared a bunch of behind-the-scenes snaps while shooting Solo: A Star Wars Story, why can't Abrams do the same with Episode IX? C'mon, J.J. — it's what all the cool directors are doing these days!
Also starring Mark Hamill as Luke Skywalker, Billy Dee Williams as Lando Calrissian, and many more, Star Wars: Episode IX is set to launch on December 20, 2019.
Bittersweet starting this next chapter without Carrie, but thanks to an extraordinary cast and crew, we are ready to go. Grateful for @rianjohnson and special thanks to George Lucas for creating this incredible world and beginning a story of which we are lucky to be a part. #IX pic.twitter.com/FOfnGwVut5

— JJ Abrams (@jjabrams) August 1, 2018