Mark Hamill To Reprise His Role As Luke Skywalker In Star Wars: Episode IX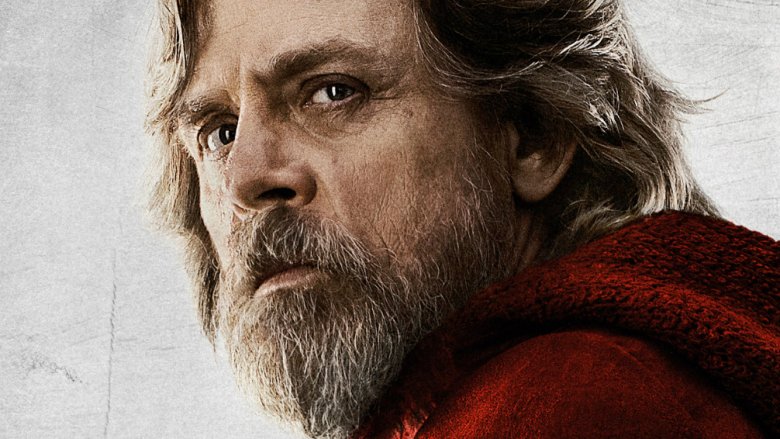 Mark Hamill will always be with you. Star Wars fans. No matter what you may have thought about The Last Jedi.
Mark Hamill, who starred as Luke Skywalker in five Star Wars movies before seemingly meeting his end in Star Wars: The Last Jedi, will officially return to reprise his role in Star Wars: Episode IX, Lucasfilm has announced.
According to a press release from the official Star Wars website, Mark Hamill is returning for "the final installment of the Skywalker Saga," appearing as an original trilogy legacy character just like Billy Dee Williams, whom we've known for a few weeks is also returning as Lando Calrissian. 
The press release additionally announced that Carrie Fisher, who passed away in December 2016, will also be appearing in Episode IX thanks to unused archival footage from 2015's Star Wars: The Force Awakens, with the blessing of her family. J.J. Abrams is director and co-writer on both movies.
Star Wars: Episode IX is the next movie in the Star Wars franchise scheduled to arrive after May's Solo: A Star Wars Story, which notoriously underperformed at the box office. It's also set to follow up on a "Skywalker Saga" movie which infamously caused much division within the Star Wars fanbase, causing much fretting — warranted or not — about the future fortunes of the franchise. 
It's fair to say the fans are concerned about how Episode IX will navigate this atmosphere, and the inclusion of Luke Skywalker for (presumably) one last ride adds an interesting wrinkle to prognostications about the fate of the soul of Star Wars. And hey, maybe he'll even get to have a real lightsaber fight this time.
Currently un(sub)titled, the ninth mainline Star Wars movie will be out in theaters on December 20, 2019.