Han Solo Movie Director Shares Behind-The-Scenes Tease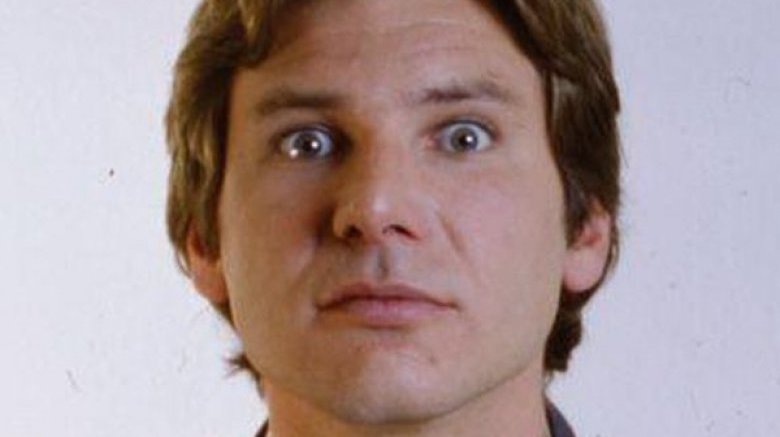 What Ron Howard lacks in photography skills, he more than makes up for in his keen ability to tease Star Wars fans. 
Keeping up with his streak of Han Solo movie hints, Howard has yet again taken to social media to share a photo from the set of the forthcoming standalone. The director, who took over for former helmers Phil Lord and Chris Miller after they were reportedly fired by Lucasfilm back in June, shared a behind-the-scenes snap that shows his camera monitor (in relatively crisp resolution) next to a purposefully obscured figure shown running toward the right of the frame. 
"Director's monitor. Turns out smuggling can be extremely stressful in the galaxy far, far away," Howard captioned photo on Instagram. 
The general consensus is that the monitor is displaying the interior of the Millennium Falcon, though it remains to be seen who exactly that blurry Star Wars character being filmed is. Some fans in the comments speculate that it's Howard's brother, Clint, whose involvement on the film was mentioned a few months back. 
Another commenter suggested that it might be Dash Rendar, a human male smuggler not all that dissimilar to Han Solo himself, as he hails from the same planet of Corellia and pilots a starship much like the Millennium Falcon, the Outrider. Lando Calrissian (played by Donald Glover in the Han Solo movie) even described Dash a person who "doesn't want to owe anybody [and] doesn't want anybody to owe him," a pilot who is "downright magic with anything that flies," and a "good man to have at your back when the going gets hot—as long as your money lasts." That considered, a Dash Rendar appearance in the Han Solo film doesn't seem out of the realm of reality. 
But even amongst the theories about the mysterious running man in the shot, fans still took a few lighthearted jabs at Howard's apparent inability to take a non-blurry photo. "You may need to work on your camera work, as this image is clearly obscured," one user wrote, punctuating the statement with a playful winking emoji. 
In the past, Howard treated fans with on-set images and videos that highlighted everything from a character's colorful wardrobe to a few R2D2 units going up in smoke. One of the filmmaker's more recent behind-the-scenes posts was a photo of an entrance to a cave, captioned with a one-word question: "Spicey?" This was a clear hint at the spice mines of Kessel and, in turn, a nod to the iconic Kessel Run that Han Solo completed in (fewer than) 12 parsecs. And based on this latest image, it doesn't appear that Howard has any intention of slowing down his social media teases moving forward. 
The untitled Han Solo movie stars Alden Ehrenreich as Han Solo, Donald Glover as young Lando Calrissian, and Joonas Suotamo as Chewbacca. Woody Harrelson, Emilia Clarke, Thandie Newton, and Phoebe Waller-Bridge round out the cast. The film is due out in theaters on May 25, 2018.