DC Announces Official Name For Its Film Universe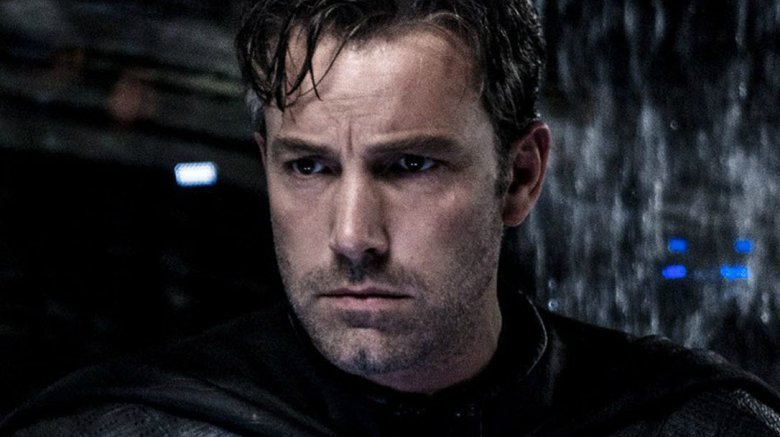 Love it or hate it, but whatever you do, don't call it the DC Extended Universe. 
Between unveiling trailers for Aquaman and Shazam!, giving fans a new look at Fantastic Beasts: The Crimes of Grindelwald, and showing off exclusive footage from Wonder Woman 1984 during its Hall H presentation at San Diego Comic-Con on Saturday, Warner Bros. made an announcement bound to alter fans' concept of reality: the studio finally revealed the official name of its DC movie universe. 
The overarching franchise widely referred to as but never formally titled the DC Extended Universe is now called the Worlds of DC (via ScreenRant).
Unlike what Marvel Studios has done with its Marvel Cinematic Universe, in which all movies and television series exist within the same shared world with no character being played by two or more actors, Warner Bros. took a riskier move in spreading its DC properties across the silver and small screens without establishing shared continuity and, as a result, allowing various stars to portray the same heroes and villains. 
The unofficial DC Extended Universe name, which was invented as an apparent joke by Entertainment Weekly reporter Keith Staskiewicz in 2015 and hung around on the Internet because it was catchy, implied that there was continuity between DC films and series. Granted, there is within each respective medium but there isn't from one to the other, so a name like "the Worlds of DC" clears up confusion in that regard.
It also gives Warner Bros. and DC Films a whole heck of a lot more freedom to explore, well, the worlds of DC Comics. No longer will the studios feel pressured to develop films and series that take place in the same universe; now, they can hop between timelines and different realities and possibly take on comic book projects they were once wary to adapt. 
An official rebranding isn't going to magically resolve the struggles the Worlds of DC (does it feel as strange to read that as it does to type it?) has been facing and make the franchise everything Warner Bros. hopes it can be. It simply doesn't work that way. That said, what this new title seems to represent is a fresh chapter for Warner Bros. and DC, an opportunity for them to catapult into success and save their film universe. Warner Bros. tasted it with Wonder Woman last year, and is clearly aiming to replicate that triumph with Aquaman this December, Shazam! in April of 2019, and Wonder Woman 1984 next November. 
At the end of it all, when a public figure rebrands, it marks a turning point. (Remember when Miley Cyrus lobbed off her long locks into a platinum pixie to usher in the era of marijuana-smoking, on-stage grinding, and psychedelic music? Of course you do.) Where DC heads next from here is anyone's guess, but for our part, we've got our fingers crossed its in a steep upward direction.
Worlds of DC #SDCC pic.twitter.com/53BEdhRYuU

— Geek Vibes News #SDCC (@GeekVibesNews) July 21, 2018