Ryan Reynolds Developing R-Rated Home Alone-Style Comedy Stoned Alone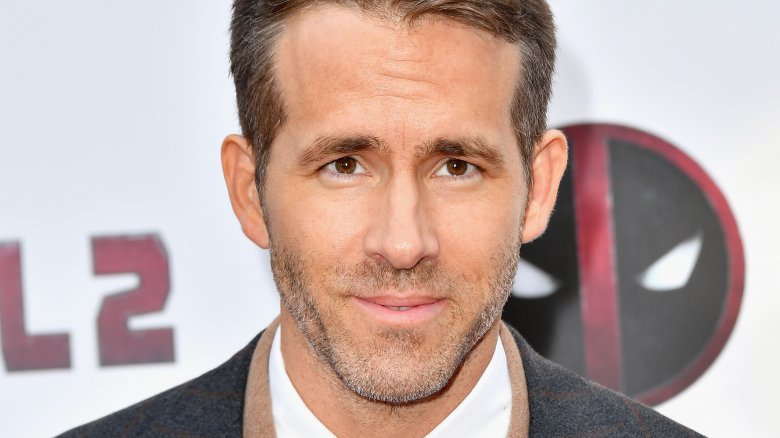 Getty Images
In the most "of course he is" news we've ever heard, Ryan Reynolds is developing an R-rated riff on the 1990 family-friendly holiday flick Home Alone, reworking it into an irreverent stoner comedy titled — wait for it – Stoned Alone. 
Deadline announced Reynolds' plans, which include producing and potentially starring in the project, and confirmed that A Ghost Story actress and Never Goin' Back filmmaker Augustine Frizzell is attached to direct. Frizzell will work from a script penned by Kevin Burrows and Matt Mider, the writers who whipped up the Netflix project formerly titled Eggplant Emoji and who based their story on an idea pitched by 20th Century Fox executive Matt Reilly. 
Carrying the same basic structure of Home Alone, in which Macaulay Culkin's Kevin McCallister is left to fend for himself and fight off a pair of burglars after his family forgets to take him with them on their Christmas vacation, Stoned Alone follows a twenty-something marijuana-grower who accidentally misses his flight for a ski trip. 
Rather than, y'know, just book another flight or something wild like that, he opts to spend his would-be holiday smoking weed. The resultant high leaves him not mellowed out but extremely paranoid, fully convinced that intruders have broken into his house. When he discovers people actually have stormed his castle, he must rise to the challenge of taking down the crooks stoned and — you guessed it — alone.
Reboots are a dime a dozen these days – Suspiria is getting a remake! There's a new Child's Play in development! Studios are refreshing Firestarter and Arachnophobia and Pet Sematary! — but it's difficult for such a project to really wow an audience. Sure, nostalgia plays a major factor in the decision to reimagine a property, but the ratio of fantastic reboots to ones that feel dull and cheap is incredibly disproportionate.  
Bearing this in mind, while Stoned Alone may seem like a risky idea from the outside, it's actually pretty smart. 
Instead of Reynolds and the creatives at his 20th Century Fox-house production label Maximum Effort venturing to make a literal, beat-for-beat reboot of Home Alone, they've taken the concept viewers enjoyed watching unfurl in the Christmas classic and placed it in a new framework. It's effectively a remake without being a remake. And remember that thing we said about nostalgia pulling people in? Well, the kids who saw Home Alone for the first time back in the '90s are adults now — many of whom we'd bet can relate to the elements at play in Stoned Alone. 
Reynolds isn't 100-percent confirmed to star in Stoned Alone, but if and when he does, he'll likely take on the role of one of the burglars — if only because he's 41 years old and the central character is reportedly set to be in his twenties. (Sorry, Reynolds. Them's the facts.) Down the line, if Reynolds decides to focus more on his producing duties than getting in front of the camera for Stoned Alone and declines the opportunity to hold a major role, we've got our fingers crossed that he'll at least make a cameo appearance.  
Stoned Alone is still in its early days, so there's no saying when this thing will enter production. We're assuming given the nature of the story that studio Fox will push to get Stoned Alone out in theaters during the holiday season, either next year or in 2020.