Arachnophobia Remake In The Works, James Wan To Produce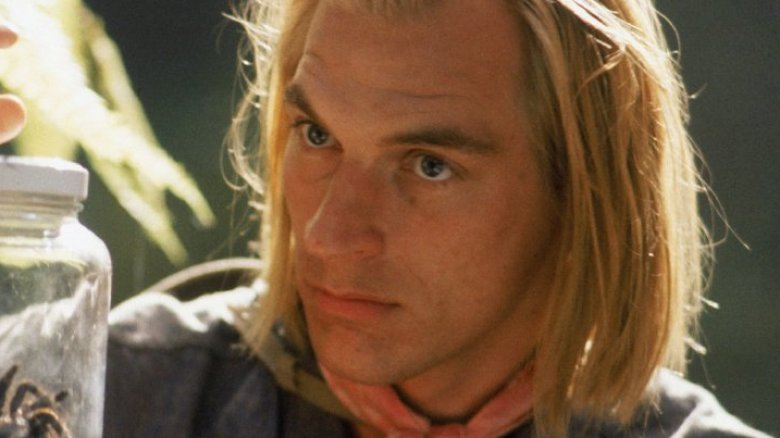 Buena Vista Pictures
Amblin Entertainment is weaving a spooky web, putting a remake of Arachnophobia into the works. 
Deadline broke the news on Monday evening, detailing that filmmaker James Wan, who will launch his hotly anticipated Aquaman for Warner Bros. and DC Films in December, is attached to produce the Arachnophobia remake through his Atomic Monster banner. 
Released in 1990, the original Arachnophobia starred Jeff Daniels as arachnophobe Dr. Ross Jennings and John Goodman as exterminator Delbert McClintock, two of a "few brave souls" who journey to locate a poisonous queen South American spider that crossed the U.S. border., bred like crazy, and became a massive killer.  
Wan and the studio are said to be in "the early stages" of refreshing the Frank Marshall-directed horror-comedy movie. The project has no writer or director attached at this point in time, but Amblin is expected to tap a screenwriter to get started on the script in the near future. 
Best known for crafting the ultra-creepy Conjuring extended film universe, which includes spinoffs Annabelle, Annabelle: Creation, and the upcoming films The Nun and The Crooked Man, Wan clearly has the talent and experience to help drive home the horror portion of Arachnophobia. But if Wan and Amblin brass decide to approach the project as a cut-and-dry remake of the first flick, it'll blend scares with snickers — which might pose a challenge for Wan, as he's honed his talents almost exclusively in the horror genre. Sure, he transitioned from blood-curdling pics to the super-sized, action-packed superhero tentpole Aquaman, but that hasn't been released yet, and there's no saying whether that actually has any humorous moments in it. Then again, if comedy actor John Krasinski can successfully direct one of 2018's best horror movies, who's to say Wan can't tap into his inner jokester to produce a modern Arachnophobia?
Conversely, if the duo go full-on horror with the Arachnophobia remake, it'll likely be every bit as terrifying as Wan's past efforts. 
Before he dives into producing a new Arachonophobia, James Wan will debut the Conjuring spinoff The Nun in theaters on September 7, and will unveil Aquaman on December 21.