Geraldine Viswanathan Cast In Netflix Dark Comedy Eggplant Emoji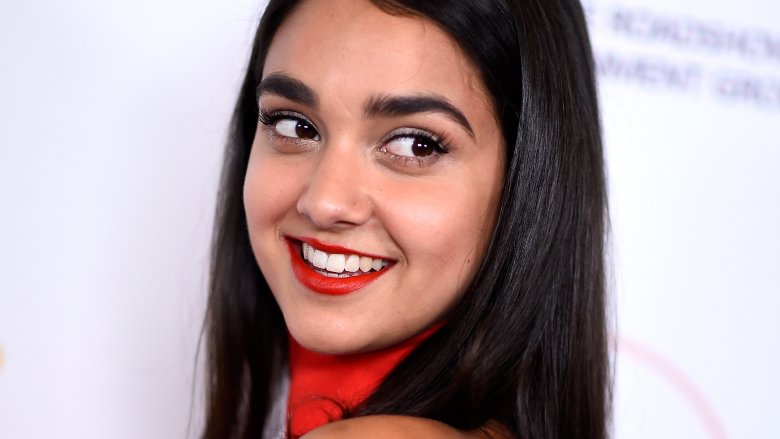 Getty Images
In the biggest sign yet that progress is moving forward on the upcoming dark comedy Eggplant Emoji, Netflix has cast Australian actress Geraldine Viswanathan to star, according to a report by Variety. 
The film, which it's said will be a madcap raunchy romp about a teenager who accidentally cuts off his own penis during a camping trip, was acquired by Netflix earlier this year following a bidding war. The script was written by the Kevin Burrows and Matt Mider, the creators of the web series Gentlemen Lobsters, and will be produced by a creative team that includes Ben Stiller, along with Blake Anderson, Adam Devine, Anders Holm, and Kyle Newacheck of Workaholics fame. 
There's not much more to say about the production right now beyond a repetition of the can't-miss concept, which has been pitched as a Superbad-esque chaotic adventure following a fraught journey from the campgrounds to the hospital following the inciting crotch-centric disaster. Feel free to speculate wildly about where this thing could go. When the starting point of your story is genitalia destruction, the world really is your oyster.
While we wait for more news to trickle in, check out the untold truth of Workaholics.