Director Of Suspiria Remake Promises 'It Will Be A Completely Different Movie'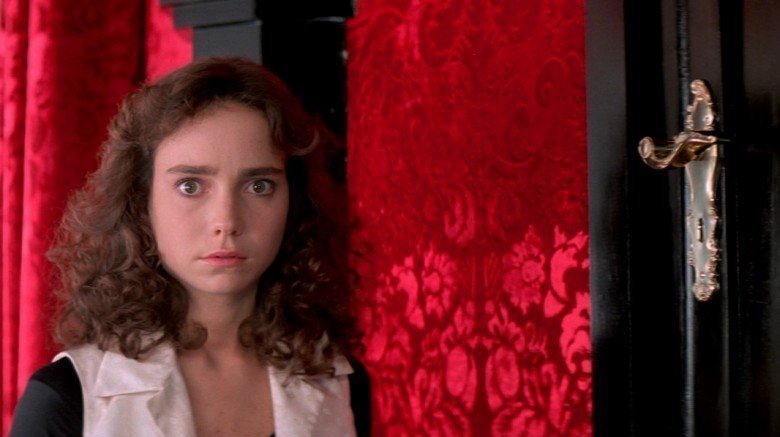 Horror remakes are hit-or-miss propositions—when they're good, like David Cronenberg's The Fly or Gore Verbinski's The Ring, they stand beside the original as fascinating companion pieces, sometimes becoming the definitive version of the story in pop culture. But remaking a bona fide classic is trickier—just ask the filmmakers behind the poorly-received Carrie, Friday the 13th, or Nightmare on Elm Street remakes. 
Few horror movies meet the definition of a classic like Dario Argento's Suspiria, a beautiful kaleidoscope of insane visuals and stunning music set in a demon-haunted dance academy. So the news that the 1977 masterpiece was being remade by director Luca Guadagnino wasn't exactly met with excitement, especially since efforts to do so have been announced—and fizzled—before. 
But each bit of new information about the movie has served to slowly erode that first chilly reception, as the movie continues to look more and more interesting. Its cast, including Tilda Swinton, Dakota Johnson, Chloë Grace Moretz and Mia Goth (as well as original lead Jessica Harper, playing a different character), is weird, original, and exciting. Its score, to be provided by Radiohead's Thom Yorke, will probably be a great, moody listen, taking the place of the original, iconic soundtrack by Goblin.
On top of these aspects, as production continues on the Guadagnino's remake, the director is also saying all of the right things in the press, making it seem like he might actually be someone with a worthwhile vision for a remake. Whatever he produces, this is already a lot better than the worst-case "just another job" scenario that fans of the original have been fearing.
Birth.Movies.Death has compiled quotations from a couple of recent interviews with the Italian director, one being with the French publication Allocine and one with Criterion, the company behind the curated jewels-of-cinema Criterion Collection.
"It's impossible to remake [Dario Argento's] film," Guadagnino said to Allocine. "But if I accepted, it's because it will be a completely different movie! It's inspired by the same story, but it goes in different directions, it explores other reasons. It's semantics, of course, but I think people really have to understand that this is not a remake, because the word 'remake' gives the impression that we want to erase the original, and the opposite is what we try to do."
The director also said in that his Suspiria remake will be "a very personal film", through which Guadagnino intends "to investigate the experience" he had watching the original. Which is certainly the correct approach to take—even if one could replicate the sensory experience of the original Suspiria, replicating its essential weirdness would always only result in a copy bereft of the element of surprise. Instead, it sounds like Guadagnino is digging into the material to explore why it worked when it was released—and how he can take what worked and make it different.
Guadagnino is about three months away from being finished with his remake, at which point we'll get to have a glimpse at his approach. Til then, we have the original—and no matter how the remake turns out, we always will.