Game Of Thrones: Four Spin-Off Series Dead At HBO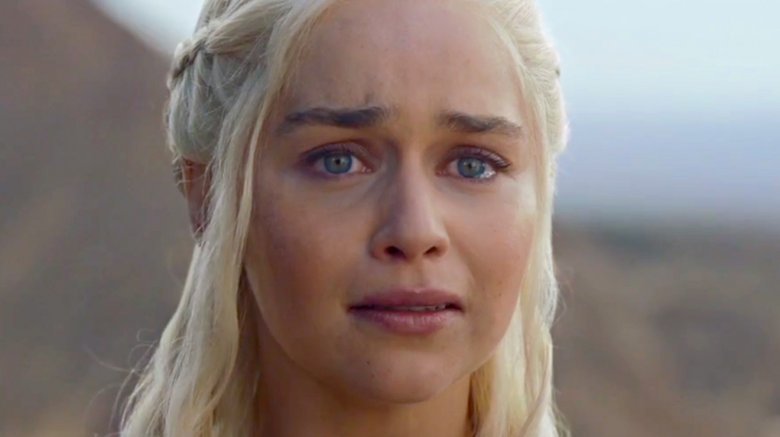 Winter has come, and it's sent an avalanche down on the HBO production offices. 
In May of 2017, as Game of Thrones neared its seventh and penultimate season on HBO, the network announced that it was exploring the idea of expanding the world of dragons, White Walkers, and dudes whose maybe-girlfriends are actually their aunts through multiple spin-off series. HBO set up five of these projects — all prequels rather than straight-up spin-offs, according to Thrones author George R.R. Martin — and recently handed a pilot order to one written by Jane Goldman. 
Franchise fans rejoiced at the news that at least one of the spin-off series was in works. But now their merriment and revels must come to an end. 
HBO president Casey Bloys has announced that Goldman's project is the only Game of Thrones spin-off moving forward at HBO. The four others are as good as dead, sitting dormant for the time being.
Bloys dropped the bombshell during the Television Critics Association on Wednesday, July 25, telling those in attendance, "There are no plans to make any others at this point" (via IndieWire). 
According to Bloys, it was HBO's intention from the start to brainstorm a bevy of projects and then lock in just one series, allowing creatives and executives to pour their passion into a single project rather than split their energy amongst various productions. 
"The reason we did multiple scripts, in the development process, [is because we knew] out of five we'd be lucky to get one we're excited about," Bloys explained. 
While it's disappointing that the other Thrones spin-offs aren't moving forward, HBO's decision to effectively shut them down isn't entirely unprecedented. Plenty of TV spin-offs haven't quite made it to air – How I Met Your Dad, the companion to the matriarch-centric hit sitcom, and a few Supernatural off-shoots are just a few — while others were all mapped out and then completely abandoned. 
At least for now, fans won't get to see the "undramatic" Sam and Gilly team-up series that star John Bradley-West wanted, or the cooking show hosted by Varys and Littlefinger that Euron Greyjoy actor Pilou Asbæk jokingly pitched, or any other television show the minds in HBO's creative department were dreaming up. They'll simply have to be satisfied with watching Goldman's series, said to follow Westeros' descent from the Golden Age of Heroes into a dark era that will alter everything we know about the fictional world's history, House Stark, and "the mysteries of the east." 
Will that be enough to quench their Thrones thirst? Your guess is as good as ours.
Until we know more about The Last Game of Thrones Spin-off Standing, let's all try to wait patiently until the OG series launches its final season sometime next year.