Captain Marvel: Jude Law Praises Star Brie Larson As 'Absolutely Magnificent'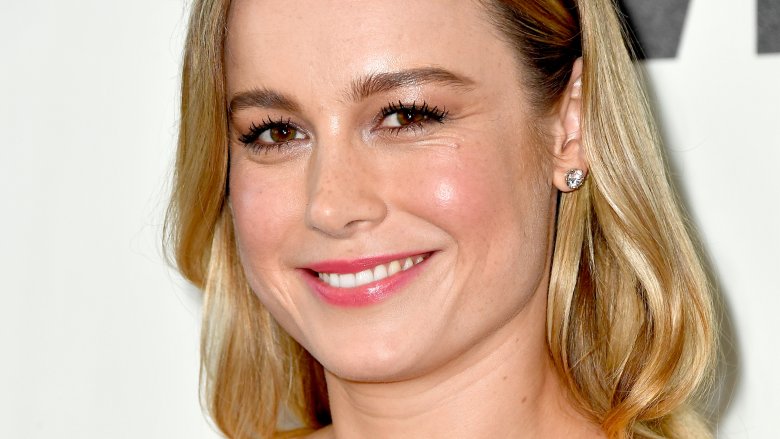 Getty Images
Captain Marvel is living up to her name. 
Chatting with Entertainment Weekly, Jude Law — who portrays Mar-Vell in Marvel's forthcoming Captain Marvel (how many times can we say "Marvel" in a sentence?) — gushed about the film's lead actress. 
Rather than reveal any details about his own character, Law turned his attention to Brie Larson, calling the star "absolutely magnificent" and praising her performance as Carol Danvers. 
"It's been reported I'm playing Mar-Vell. I'm not going to confirm or deny that. It's been a very interesting experience," Law said. "Brie Larson has approached it with incredible dedication and devotion. She really turned out a wonderful performance — fun and feisty and smart. I think she's going to be absolutely magnificent."
An Academy Award-winning actress, Larson has dazzled millions with her turns in films like Short Term 12, Room, and The Spectacular Now. But that isn't to say Larson simply signed on to play Carol Danvers and the rest came easy. It's quite the opposite, actually. 
Despite her natural knack for acting and her ability to bring characters to life without much detectable effort, Larson put in a ton of work in preparation to lead Captain Marvel — from devoting serious time to gym sessions in efforts to get ripped to visiting the Nellis Air Force Base in Las Vegas to get a first-hand look at what it takes to portray a pilot like Carol. 
Law's compliments here follow after fellow Captain Marvel star Ben Mendelsohn, rumored to play the film's central villain, rattled off a list of reasons why Larson is the perfect fit to lead the solo movie. "She's a strong, yet sensitive, contemporary female. She is a champion, she's a fantastic actress, and she's a great human," said Mendelsohn. "You can't ask for better for Captain Marvel."
Even Marvel Studios president Kevin Feige promised that, when Larson makes her franchise debut in 2019, Captain Marvel will become the strongest character in the Marvel Cinematic Universe. 
Knowing Larson's talents, and knowing what she did to get in top shape for Captain Marvel, we can't say we're surprised. See Brie Larson in her full superhero glory when Captain Marvel bows on March 8, 2019.