First Look At Brie Larson In Costume As Captain Marvel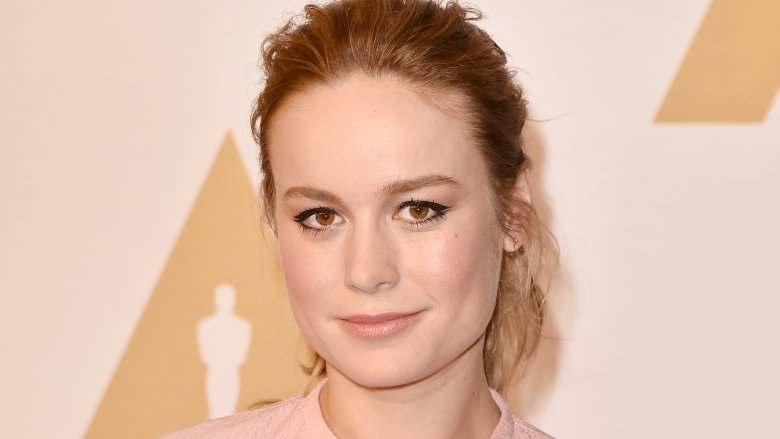 Getty Images
The first images of the newest superhero in the Marvel Cinematic Universe have hit the internet — and they look a lot different than anticipated.
New images from an Atlanta film set show the Academy Award-winning actress fully suited up as Captain Marvel, aka Air Force pilot Carol Danvers. You can get a look at the leaked images for yourself care of Page Six.
Comic book fans will notice a major difference between Larson's costume here and the way Captain Marvel is usually depicted in comic books — namely, it's so green. As Captain Marvel, Carol's colors have largely always been red, gold, and blue, with her Ms. Marvel costume being a more revealing black and yellow.
There is plenty of history in the Captain Marvel comic books for the emerald suit, however — just not with the Carol Danvers version. Green is the color most typically associated with Mar-Vell, the original Captain Marvel, who is set to be played in the upcoming movie by Jude Law.
Carol received her superpowers due to a disastrous experience that fused her human DNA with DNA of the Kree, a spacefaring alien species of which Mar-Vell is a member. Could this be an early version of the suit, obtained shortly after Carol gets her powers? Or is this her new look for the movie, an homage to the hero who came before her? Either way, it's an awesome look — if a little bit unexpected.
Captain Marvel soars into theaters on March 8, 2019.