Captain Marvel Will Bring Back Agent Coulson And Two Guardians Of The Galaxy Villains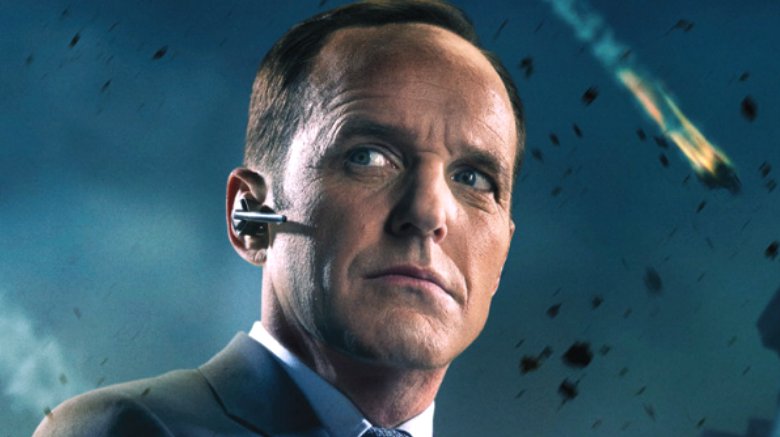 ABC
Not everyone stays dead forever in the Marvel Cinematic Universe, and it becomes a whole lot easier if new movies are set in the past.
According to The Hollywood Reporter, three supporting MCU characters will return for the upcoming Captain Marvel starring Brie Larson, and it's largely thanks to the fact that the flick is set in the '90s.
Clark Gregg will reprise his role as Agent Phil Coulson, marking the character's first big screen appearance since Loki (Tom Hiddleston) killed him in 2012's The Avengers. Coulson served as the right-hand man to Samuel L. Jackson's Nick Fury when he was director of S.H.I.E.L.D., showing up in Iron Man, Iron Man 2 and Thor. 
Although the character met his demise in the movie universe, Coulson later came back to headline Marvel's Agents of S.H.I.E.L.D. when it premiered on ABC in 2013. Of course, Jackson will also be back as Nick Fury in Captain Marvel, so it makes sense that we'll see what kind of role Coulson played in that story that precedes everything in the Avengers movie franchise by more than a decade.
They aren't the only characters making a surprise return to the MCU. Captain Marvel will also bring back two significant villains from Guardians of the Galaxy. 
Lee Pace will once again play Ronan the Accuser, a fanatical member of the alien race the Kree, and Djimon Hounsou will be back as Korath the Pursuer, a mercenary who works with Ronan. The Guardians of the Galaxy stopped Ronan from using an Infinity Stone to destroy the planet Xandar in the first Guardians movie, while Korath is the guy who had never heard of Star-Lord.
Comic book fans probably aren't all that surprised by those additions since the origin story of Captain Marvel is deeply rooted in the cosmic side of the Marvel Universe. Larson plays Carol Danvers, a pilot who becomes an incredibly powerful hero after an accident involving an alien. As she learns to become Captain Marvel, she finds herself in a galactic war between two alien races (probably the Kree and the Skrull). 
Production on the movie is now underway, and Marvel celebrated by releasing a photo of Larson researching her role at Nellis Air Force Base in Nevada. Take a look below.
Anna Boden and Ryan Fleck (Half Nelson) are directing Captain Marvel, which also stars Ben Mendelsohn, Jude Law, Lashana Lynch, Gemma Chan, Algenis Perez Soto, Rune Temte and McKenna Grace. The movie lands in theaters on March 8, 2019.
Production has begun on Marvel Studios' @CaptainMarvel...@BrieLarson receives instructions from Brigadier General Jeannie Leavitt, 57th Wing Commander, on a recent visit to Nellis Air Force Base in Nevada to research her character. pic.twitter.com/auLGXviDQE

— Marvel Entertainment (@Marvel) March 26, 2018