Keri Russell Cast In Star Wars: Episode IX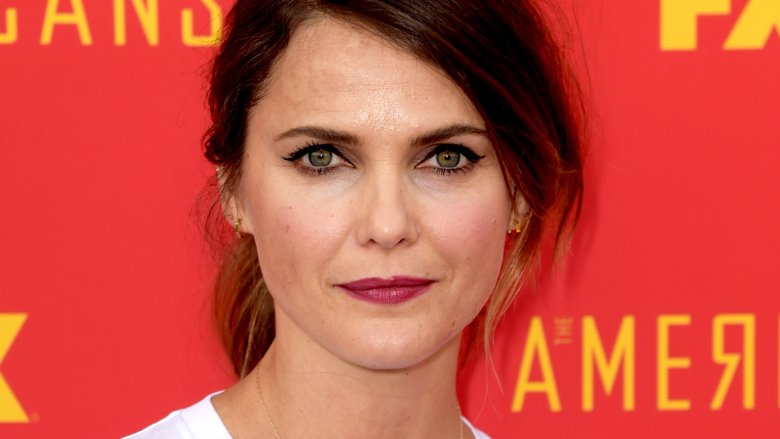 Getty Images
The galaxy far, far away has just gotten a little bit bigger. 
As announced by Variety, Star Wars: Episode IX director J.J. Abrams has officially tapped The Americans actress Keri Russell to join the film's cast. 
The forthcoming saga installment, as the outlet notes, marks another collaboration between Abrams and Russell, as the two previously worked together on the 2006 film Mission: Impossible III. (Abrams co-wrote and directed in his feature film debut, while Russell starred as IMF agent Lindsey Farris.)
Abrams and Lucasfilm brass reportedly began screening "several actresses" for the part starting sometime in May. According to Variety, Russell emerged as the cream of the crop just ahead of the July 4 holiday. News of her casting was withheld until July 6. 
It remains a mystery who Russell will portray in Episode IX, but there are a ton of possibilities to ponder over. On one hand, it's easy to assume that Russell might play the good-for-nothing mother of Daisy Ridley's Rey, whom fans learned was abandoned by her junker parents when she was a child. On the other, it's understandable to speculate that Russell will step into a more refined role, perhaps playing one of the Resistance allies who live in the galaxy's Outer Rim — you know, the same ones Carrie Fisher's Princess Leia mentioned at the end of The Last Jedi? — or a high-ranking officer like Laura Dern's Vice Admiral Amilyn Holdo. 
Regardless of what character Russell ends up portraying, one thing stands crystal clear: the actress is entering the Star Wars franchise at an extremely crucial time. Following the untimely death of Carrie Fisher, the series and its creatives struggled to decide how to handle her passing on screen, leaving fans wondering how the future of the franchise would play out. Where The Last Jedi featured a "totally complete performance" from the late actress, the same can't be said for Star Wars: Episode IX. Fisher's Leia was intended to be a major part of the forthcoming film, but sadly, as Lucasfilm president Kathleen Kennedy previously confirmed, the minds behind Episode IX regrouped after Fisher's passing and resolved to not include her in the film. 
Can Russell provide a powerful new voice to the franchise that's still coping with the loss of one of its brightest stars? We sure hope so.
Russell joins returning Star Wars actors Adam Driver (Kylo Ren), John Boyega (Finn), Oscar Isaac (Poe Dameron), and Daisy Ridley (Rey) for Episode IX. And, if rumors are to be believed, she might also share the screen with OG Lando Calrissian actor Billy Dee Williams.