Carrie Fisher's Death Didn't Change Star Wars: The Last Jedi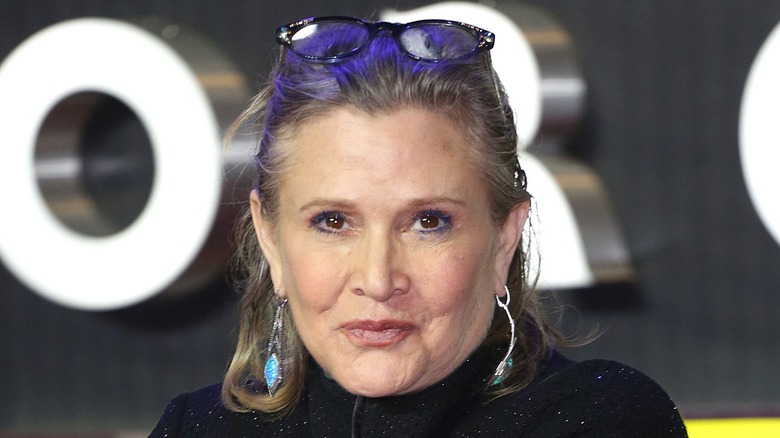 Featureflash Photo Agency/Shutterstock
The death of Carrie Fisher last December reverberated far, far beyond our own galaxy. But it sounds like nothing in Star Wars: The Last Jedi was changed to account for the future absence of Leia Organa.
At the time of Fisher's passing, she had already completed filming for the upcoming sequel to The Force Awakens. It wasn't clear if writer-director Rian Johnson would need to go back and alter the movie to set up a different direction for Leia's storyline. But Johnson told Rolling Stone everything is exactly as it was originally planned.
"We didn't end up changing a thing," he said. "Luckily, we had a totally complete performance from her." 
However, Fisher's death will definitely mean a different ending for Leia in 2019's Star Wars: Episode IX. It's been reported that Leia was supposed to be an even bigger part of the trilogy finale and production on that movie hasn't started. Lucasfilm president Kathleen Kennedy said Fisher won't appear in that film.
That means that Leia's fate will likely rest in the hands of J.J. Abrams and the team behind Episode IX. "It's a sad reality," Abrams said. "In terms of going forward... time will tell what ends up getting done." 
There's always a chance Leia could be digitally recreated, much like what was done in Rogue One with Grand Moff Tarkin, the character of the late Peter Cushing. But it's probably more likely that something will happen to Leia offscreen in the time between The Last Jedi and Episode IX.  
Meanwhile, we've still got one more Carrie Fisher performance to look forward to. Star Wars: The Last Jedi arrives in theaters on Dec. 15.