Star Wars Actress Carrie Fisher Dead At 60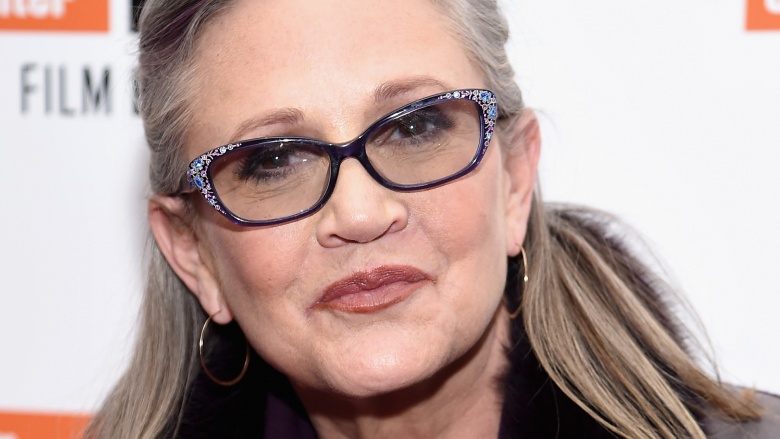 Getty Images
We may receive a commission on purchases made from links.
Carrie Fisher, forever immortalized as Princess Leia Organa in Star Wars, died Tuesday (Dec. 27) after suffering a heart attack last week. She was 60.
A family spokesman released a statement to People on behalf of Fisher's daughter, Billie Lourd. "It is with a very deep sadness that Billie Lourd confirms that her beloved mother Carrie Fisher passed away at 8:55 this morning," reads the statement. "She was loved by the world and she will be missed profoundly. Our entire family thanks you for your thoughts and prayers."
Fisher was flying from London to Los Angeles on Dec. 23 when she went into cardiac arrest. Paramedics removed her from the plane and rushed her to a nearby hospital, where she was treated for a heart attack. She later died in the hospital.
The daughter of entertainers Eddie Fisher and Debbie Reynolds, Fisher was raised in show business, but she spent more than a year studying acting at the Central School of Speech and Drama in London. She made her film debut in Shampoo (1975).
She was just 19 when she worked on the first installment of Star Wars (1977), and she returned to the iconic role of Princess Leia in The Empire Strikes Back (1980), Return of the Jedi (1983), and The Force Awakens (2015). She also starred in The Blues Brothers (1980), Woody Allen's Hannah and Her Sisters (1986), and When Harry Met Sally (1989).
Fisher struggled with substance abuse for much of her life, and she opened up about it in her 1987 best-selling, semi-autobiographical novel Postcards from the Edge. It was later adapted into a movie starring Meryl Streep. Fisher had also told the Herald-Tribune that she was diagnosed with bipolar disorder in 1985 and she later became an outspoken advocate for mental health awareness.
Just last month, Fisher revealed that she and Harrison Ford had a three-month affair while filming Star Wars in 1976. She wrote about it in her memoir The Princess Diarist and told People that the affair was "intense," but that it ran its course once production came to an end.
Ford offered his thoughts on Fisher's passing to TheWrap. "Carrie was one-of-a-kind...brilliant, original. Funny and emotionally fearless. She lived her life, bravely... We will all miss her."
According to TMZ, Fisher had recently "absolutely wrapped" filming for the upcoming Star Wars: Episode VIII, although it's not clear how her death will impact future films in the series. She is survived by her mom Reynolds, and her daughter Lourd.