Leia Was Reportedly Going To Play An Even Larger Role In Star Wars 9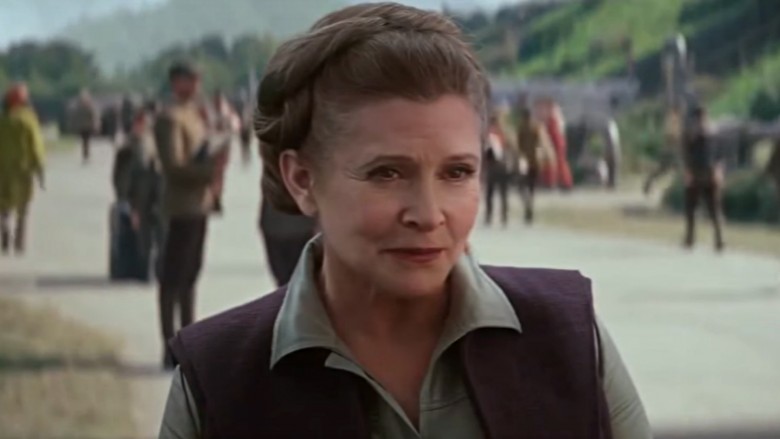 Although Carrie Fisher had reportedly wrapped filming for Star Wars: Episode VIII before her untimely death in December, she had yet to begin shooting Episode IX. And according to The Hollywood Reporter, General Leia was supposed to be an important part of that sequel.
Sources said there were plans for at least two pivotal scenes involving Leia: a reunion with her brother Luke Skywalker (Mark Hamill) and a confrontation with her son Kylo Ren (Adam Driver).
It's not yet clear how those scenes would fit into the next two movies, but Episode IX director Colin Trevorrow (Jurassic World) is reportedly scheduled to meet with Lucasfilm president Kathleen Kennedy to discuss options.
One solution could be to reduce Leia's part and use CGI effects to recreate Fisher (like how filmmakers brought back Peter Cushing for The Force Awakens). But Michael Fink, an Oscar-winning VFX supervisor who teaches at USC told THR that the biggest problem with that could be an ethical one. "So far, we have seen moments of success but not full performances," he said. "Should we create additional roles for Princess Leia? I don't think so."
We'll probably have to wait a while to find out what producers decide. Episode IX will begin shooting in early 2018 for a December 2019 release. Meanwhile, check out the untold truth of Princess Leia.