The White Lotus Season 3 Won't Bring Back Connie Britton (But Don't Rule Out The Sisters Theory Yet)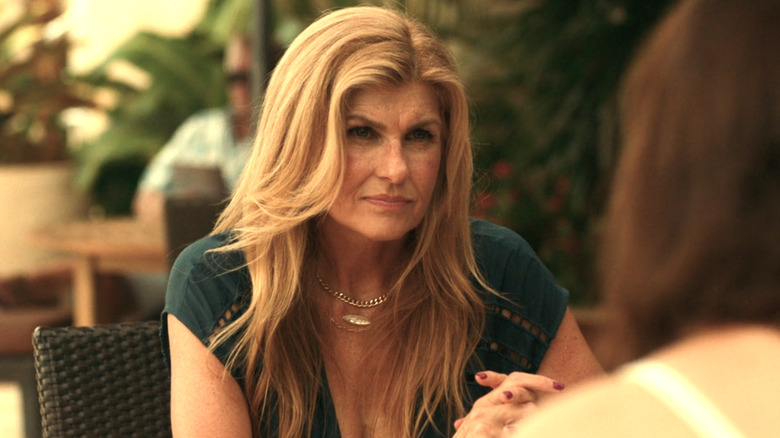 Mario Perez/HBO
Connie Britton, who starred as Nicole Mossbacher in Season 1 of Mike White's hit HBO dramedy "The White Lotus," will not return for Season 3 as previously rumored, TV Line reported, dismissing earlier rumors of her return on which it had previously reported. While the actor was in talks to reprise the role according to the outlet's sources, those fell through due to scheduling conflicts.
"The White Lotus" is set each season at a different branch of the fictional luxury resort chain The White Lotus (both existing seasons were shot at a Four Seasons Resort location), with Season 1 taking place in Hawaii and Season 2 set on the Italian coast. Season 3 is rumored to be set somewhere in Asia (we've now heard both Tokyo and Kyoto, Japan, as well as one of four locations in Thailand). Britton starred in Season 1 as a high-powered tech executive giving off immaculate Sheryl Sandberg vibes, and alongside Steve Zahn as her well-intentioned husband Mark, Sydney Sweeney as their scalpel-tongued daughter Olivia, and Fred Hechinger as their introverted son Quinn, the Mossbacher family was a key focus of that groundbreaking first season.
Following Season 2, which featured a voice-only cameo from Laura Dern as Abby, the estranged wife of Michael Imperioli's Hollywood executive Dominic Di Grasso, a fan theory bubbled up that proposed Britton and Dern as in-universe sisters. While Britton may not return, there's no explicit denouncement of that admittedly compelling theory. Meanwhile, other Season 1 stars will be back in paradise for Season 3.
The White Lotus Season 3 will still feature returning characters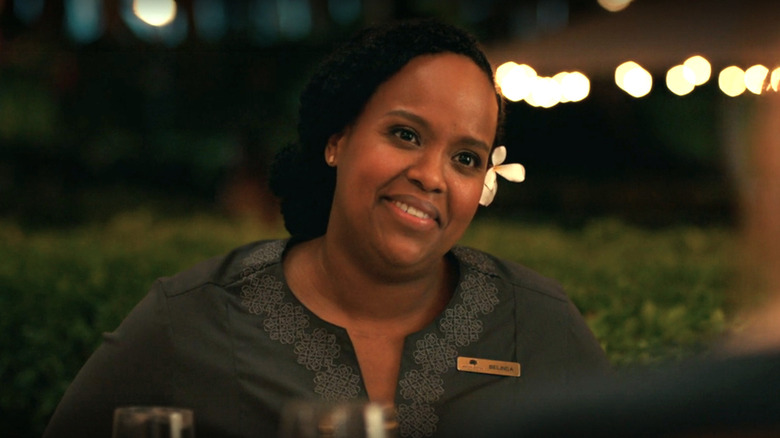 Mario Perez/HBO
While Connie Britton will not return as Nicole Mossbacher for Season 3 of "The White Lotus," another notable Season 1 alum is packing her bags for one more murderously fun vacation. Natasha Rothwell returns as Belinda, the put-upon spa manager from the Hawaiian White Lotus who was emotionally manipulated by Jennifer Coolidge's Emmy-winning Tanya McQuoid. Over the course of Season 1, Tanya developed a fixation on Belinda and spent the season dangling the offer of funding Belinda's own spa business before cruelly rescinding the prospect at the last moment. Her return in Season 3 comes after Tanya's hilariously brutal death in Season 2, and fans are sure to wonder how that news will affect Belinda.
And we're still awaiting the possibility of a spin-off series featuring Murray Bartlett's embattled hotel manager, Armond. Bartlett won an Emmy for his hilarious yet nuanced portrayal of a man battling addiction while struggling to please the entitled upper-crusters who plague his hotel. Although the season ended with his death, Bartlett told Stephen Colbert back in October 2022 that he and showrunner Mike White had touched in conversation on the subject of a spin-off set before "The White Lotus" Season 1.