The White Lotus' Murray Bartlett Hints At An Armond Spin-Off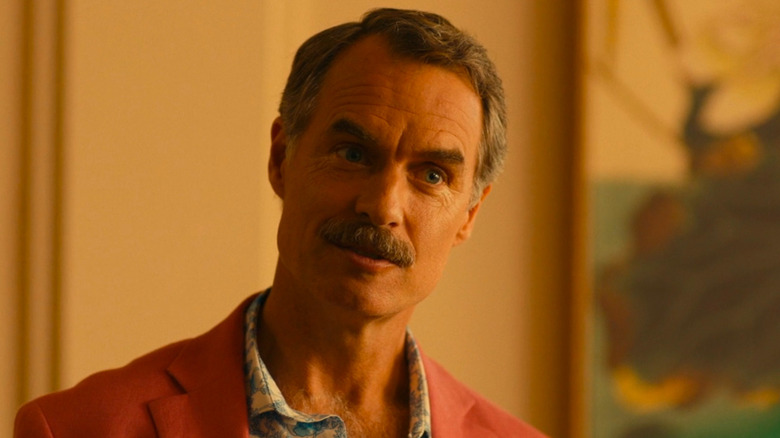 HBO
Murray Bartlett is having quite the time over at HBO. This week, the network introduced audiences to his character, Frank, in "The Last of Us." Bartlett starred alongside Nick Offerman in Season 1 Episode 3, playing two survivors-turned-lovers after fate crosses their paths. His and Offerman's love story-centered episode had fans drowning in emotions from the start, giving fans one of the best TV episodes in recent memory.
However, before his time on HBO's latest hit, Bartlett won audiences and critics over with his performance in the network's highly-successful series "The White Lotus." In Season 1, he played Armond, the manager of The White Lotus' Maui branch. Audiences watched as Armond slowly descended into madness, relapsing his drug addiction along the way as he dealt with the numerous rude and spoiled guests vacationing at the resort.
"The White Lotus" creator Mike White loves giving audiences a look into the world of the wealthy, showing fans how that level of power makes people insufferable, and Armond was just a pawn in that Season 1 story. Although the manager got up to his fair share of questionable activities, fans couldn't help but love Bartlett's villainous character, as his job forces him to accommodate their daily needs.
Now that Bartlett is back on HBO in "The Last of Us," albeit as a limited appearance, fans need to see more of the Australian actor as soon as possible. According to him, there could be the potential for him to return to The White Lotus in an Armond spin-off.
Mike White owes Murray Bartlett a White Lotus spin-off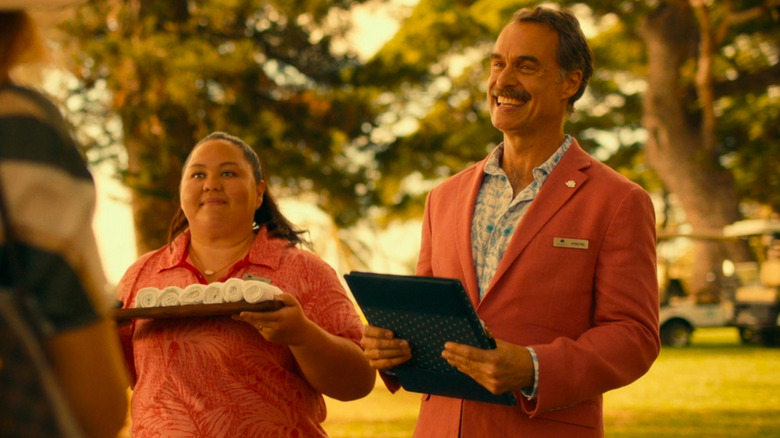 HBO
During a recent guest appearance on "The Late Show with Stephen Colbert," Murray Bartlett discussed his previous work on HBO's "The White Lotus" with the legendary talk show host. When Colbert brought up the TMZ article in which Bartlett said he's open to returning for Season 3, the actor clarified that he'd be dumb to turn down the opportunity, revealing the idea has unofficially floated between himself and series creator Mike White.
"The night before we started shooting, we had this big dinner, and Mike White, the creator, writer, director extraordinaire of 'White Lotus,' made a speech and said, sort of jokingly, 'Whoever was the nicest person and the best actor, gets a spin-off series.' And so I was like, 'What about me?' And he said, I'm not going to hold him to this, but he said, 'We could always go back in time.' So, I think maybe like an Armond origin story? I don't know. I'm just throwing that out there," he said.
As Colbert and Bartlett mention in the interview, it may be hard to include Armond in future seasons of "The White Lotus," as he met a tragic end in the Season 1 finale after an iconic scene with a briefcase. However, if Season 3, or any future season, decides to turn back the clock, Bartlett should be the first member of the cast because his portrayal of Armond was second to none, and the actor could always use another Emmy.