The White Lotus Season 3 To Bring Back Spa Manager Belinda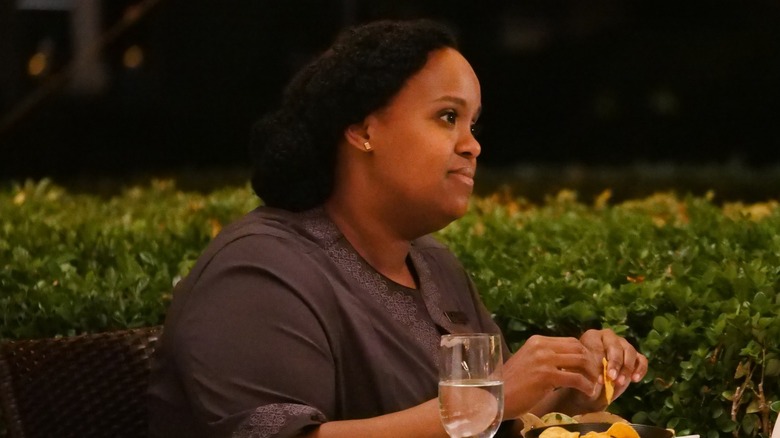 Mario Perez/HBO
The first season of HBO's "The White Lotus" may have ended with many unanswered questions, but the writing and its compelling cast more than made up for the ambiguity. Featuring Murray Bartlett as Armond, Connie Britton as Nicole Mossbacher, Steve Zahn as Mark Mossbacher, and Emmy winner Jennifer Coolidge as Tanya McQuoid, the satirical dramedy's supporting cast was certainly memorable.
Among the standout supporting players is Natasha Rothwell as spa manager Belinda, who shared numerous dynamic scenes with Coolidge's Tanya. Although missing from Season 2, Variety confirms that the "Insecure" star will reprise her role in Season 3 of "The White Lotus."
Belinda added a strong dose of comic relief to some of the edgier, more dramatic material in the debut run of the show. But her dramatic range was also in full effect once Tanya didn't follow through with her empty promises of helping her launch her own business. The character's wellness background will likely tie into some of the themes the third season will explore.
Belinda's wellness background may tie into Season 3's themes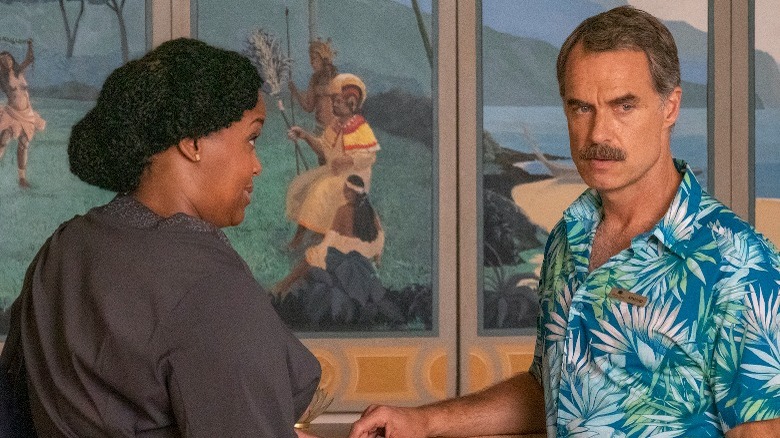 Mario Perez/HBO
Natasha Rothwell's performance on "The White Lotus" received critical acclaim and secured her a Primetime Emmy Award nomination for Outstanding Supporting Actress in a Limited or Anthology Series or Movie. She also became a fan favorite and a prime example of the divide between the elite class and the working class that defined the thematic tone of the program.
According to Variety, the details surrounding the main plot of the drama's third outing have not been revealed. Therefore, it's currently unknown how Belinda will factor into the new season, since it will be set in a different country for its latest vacation destination. But the character's interest in spirituality, renewal, and Eastern religions is also set to be a theme of Season 3, according to series creator Mike White.
This could be an opportunity to feature Belinda in the new locale thanks to her interests, as an employee of the new resort. Although not much is known about how Rothwell will factor into "The White Lotus" Season 3, her return is undoubtedly good news for fans of the character and the actor.