The White Lotus' Connie Britton Weighs In On The Theory That Abby And Nicole Are Sisters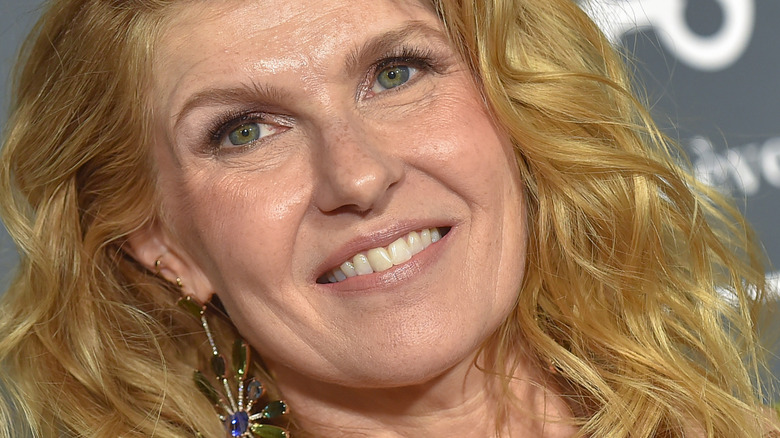 DFree/Shutterstock
Ever since Laura Dern appeared as the fiery wronged wife of Dom (Michael Imperioli) in "The White Lotus" Season 2, the Internet has been awash with rumors about her current — and future — role in the anthology series. Though she only lent her voice to the show and never filmed a scene in person, she ultimately performed her role of Abby with such gusto that fans began begging for more. Even later, when Abby and Dom seemed to be on the mend, "White Lotus" fans still didn't believe that Dern was done with the franchise. They clamored for her to pop up in Season 3. After all, it wouldn't be the first time a character had recurred on the show.
But now, an even wilder rumor has surfaced: that Abby is actually the sister of Connie Britton's Season 1 character, Nicole. Even more intriguingly, Britton doesn't think it's out of the question.
Britton would return to The White Lotus in a heartbeat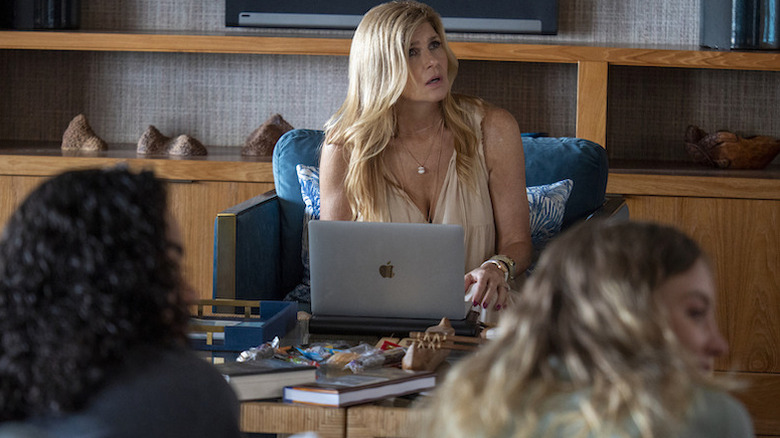 Mario Perez/HBO
In an interview with Variety, Britton acknowledged and even appeared to savor the rumor that her character was connected to Laura Dern's Abby. Though Britton hadn't heard the rumor before, she also didn't negate the idea that she could return to "The White Lotus" if asked.
"Of course I would [return] ... ["The White Lotus" creator Mike White] is someone I'd admired for a long time in my career," Britton said. "I think he's a genius, but also a kind genius. I have loved collaborating with him and I'll say yes to him 'til the end of time."
Though it may not be official yet, there's definitely momentum for Britton to return in a future season of "The White Lotus". In July, the actress told Deadline that White had, in fact, already invited her back. "He wanted me to be in the second season, and there was an idea that I loved for the character. Our intention is to do it in the third season. A piece of casting didn't work in the second season and we're hoping to that in the third season," she explained.
Could that bit of casting have involved Emmy-winning actress Laura Dern? Then, when Dern couldn't film her role in person, is it possible that White postponed revealing her connection to Britton to a later date? Based on Britton's comments, that doesn't seem too far removed from the realm of possibility.