Top Gun: Maverick Eyeing Nicholas Hoult, Glen Powell, Miles Teller For Goose's Son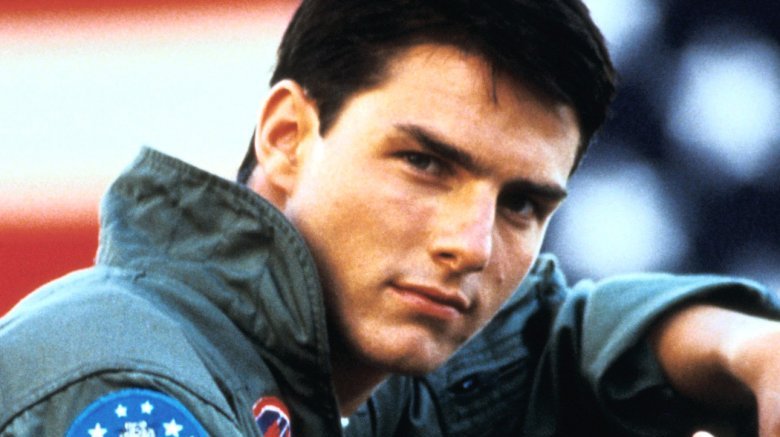 Top Gun: Maverick is aiming to send one of three talented actors to the danger zone. 
The Hollywood Reporter has confirmed that Nicholas Hoult, Glen Powell, and Miles Teller are in the running to portray the son of Nick "Goose" Bradshaw. 
Anthony Edwards played Goose in the original Top Gun, directed by Tony Scott and released in 1986. The best friend and wingman of Tom Cruise's Pete "Maverick" Mitchell, Goose was killed when he and Maverick went into a tailspin after flying into jet wash expelled from Tom "Iceman" Kazansky's (Val Kilmer) aircraft. The pair ejected from the jettisoned Grumman F-14 Tomcat, and while Maverick survived the accident, Goose hit his head on the aircraft canopy and died. 
Goose's son was seen as a young boy in the original Top Gun. Meg Ryan played his mother, Carole Bradshaw. 
According to THR, Top Gun: Maverick producers Cruise, Jerry Bruckheimer, and Skydance's David Ellison have been "testing actors for several weeks" for the role. Hoult, Powell, and Teller emerged as the three frontrunners, beating out other major names like The Maze Runner franchise star Dylan O'Brien and The Shannara Chronicles lead Austin Butler, who were in consideration during earlier stages. 
Sources close to the outlet indicate that the "final round" of actor testing was held this week in Clearwater, Florida, the Tampa Bay area city where Cruise lives and is currently gearing up for his Mission: Impossible – Fallout press tour. 
The actor who is ultimately selected for the role will join Cruise as Maverick and Kilmer as Iceman. No other stars have been confirmed for the sequel at this time. 
Hoult and Teller's names sitting at the top of Paramount's list of actors to play Goose's son makes sense: both Hoult and Teller have strong credits to their names, with the former rocking the X-Men movie universe as Beast and catching everyone's attention as Nux in Mad Max: Fury Road, and the latter breaking out in 2014 with the Academy Award-winning drama Whiplash. 
It's also not surprising to hear that Powell is a frontrunner for the gig — and we'd be willing to bet that many are gunning for him in particular to step into the role of Goose's son. The actor can currently be seen in Set It Up, the Netflix romantic comedy that came out of left field in June and took everyone by surprise. Critics have applauded Powell, who previously appeared in Hidden Figures and on the Fox series Scream Queens, for his on-screen chemistry with Set It Up co-star Zoey Deutch, and plenty suspect he'll help ring in a new era of rom-coms to come. Perhaps Paramount will capitalize on Powell's rising star power and select him over the other two potentials. It certainly wouldn't be the worst casting decision we'd ever seen, that's for sure.