Top Gun: Maverick Begins Filming, Tom Cruise Confirms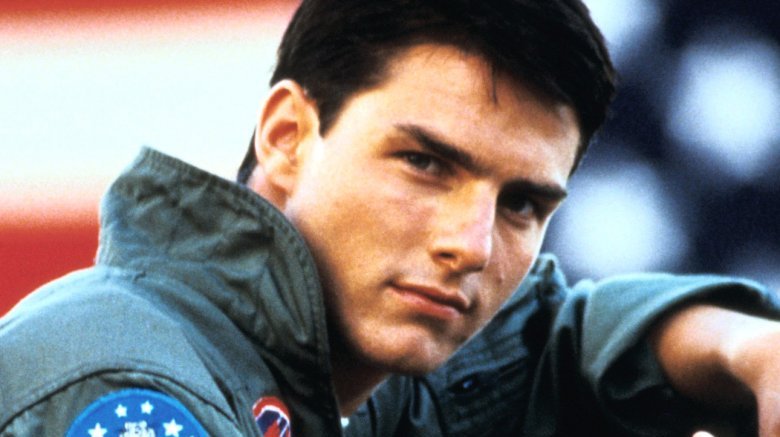 Tom Cruise is officially back in the danger zone. 
Taking to Twitter in the extra-early morning hours of Thursday, May 31, Cruise confirmed that filming has begun on the impending Top Gun sequel, Top Gun: Maverick. 
The actor shared a teaser image of himself back in his famous role as Lieutenant Pete "Maverick" Mitchell, a striped helmet in his hand, staring across a runway at his Grumman F-14 Tomcat. Written across the snap is one of the original film's most recognizable catchphrases: "Feel the need." (The need for speed, of course.)
Check it out below. 
Directed by Joseph Kosinski, who previously collaborated with Cruise for the 2013 post-apocalyptic sci-fi film Oblivion and directed the 2010 Tron reboot Tron Legacy, Top Gun: Maverick will carry a vibe and aesthetic similar to the 1986 original, which had the late Tony Scott behind the helm. Cruise once said of the sequel's throwback look and feel, "We're gonna have the same tone that we had with the first one. Stylistically, it's gonna be the same. We're gonna have the same score from Harold Falermeyer. Aviators are back. The need for speed, we're gonna have big machines. It's gonna be a competition film like the first one, and it's gonna be in the same vein, the same tone as the first one, but a progression for Maverick."
Top Gun: Maverick has Eric Warren Singer aboard as its scriptwriter; Singer stepped in after original scribe Justin Marks, who penned Disney's live-action The Jungle Book, wrote the first script. 
Not much is known about Top Gun: Maverick, apart from that it will follow sometime after the events of the first film, which centers around Cruise's Maverick as he trains and studies piloting techniques at the Top Gun Naval Flying School, an elite U.S. Navy fighter weapons institution. During his time there, Maverick develops a meaningful relationship with civilian flight instructor Charlotte "Charlie" Blackwood (Kelly McGillis) and forms a strong bond with his Radar Intercept Officer Nick "Goose" Bradshaw (Anthony Edwards). 
Top Gun also stars Tom Skerritt as Mike "Viper" Metcalf, Michael Ironside as Rick "Jester" Heatherly, Meg Ryan as Carole Bradshaw, John Stockwell as Bill "Cougar" Cortell, Barry Tubb as Leonard "Wolfman" Wolfe, Rick Rossovich as Ron "Slider" Kerner, Tim Robbins as Sam "Merlin" Wells, Clarence Gilyard Jr. as Marcus "Sundown" Williams, Whip Hubley as Rick "Hollywood" Neven, James Tolkan as Tom "Stinger" Jardian, Adrian Pasdar as LT Charles "Chipper" Piper, and Val Kilmer as Tom "Iceman" Kazansky. It's unclear whether any of the original cast will return for Top Gun: Maverick, but Kilmer has already thrown his hat in the ring to reprise his role. 
Top Gun: Maverick will fly into theaters on July 12, 2019.
#Day1 pic.twitter.com/7jjPL277Es

— Tom Cruise (@TomCruise) May 31, 2018