Everything Coming To Netflix In June 2018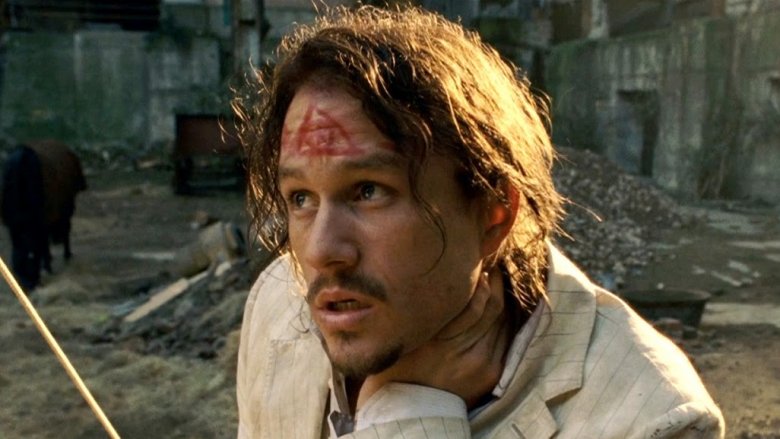 This June, Netflix is boosting the quantity and quality of their streaming selections. They're rolling out nearly three dozen new original movies and shows, and there's plenty to get excited about in that selection. From the hotly anticipated second seasons of Luke Cage and GLOW to the long-awaited series finale of cult hit Sense8, you'll find more to binge than ever before.
Other highlights include The Staircase, a three-part documentary series exploring novelist Michael Peterson's role in the 2001 death of his wife, who fell down a staircase in their home. Also keep an eye out for the sci-fi thriller Tau, which sees Gary Oldman as an evil artificial intelligence.
Last but certainly not least, look for brand new action-packed blockbusters like Thor: Ragnarok and Star Wars: The Last Jedi to land on the streaming service this month.
Here's everything coming to Netflix in June 2018, starting with all the Netflix originals.
Busted! Season Finale — June 1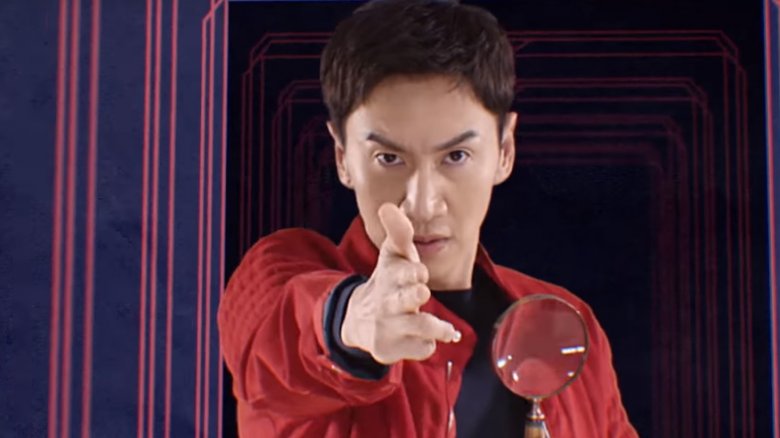 Netflix's off-the-wall Korean detective comedy Busted! premiered throughout May, with each Friday seeing the release of two new episodes. Since each of those episodes clock in at well over an hour, viewers have had plenty of time to get invested in this motley crew of celebrity detectives as they work to gather clues and unravel mysteries.
If you've been on the edge of your seat all month, waiting to see where it all leads, don't fret: June 1 heralds the arrival of the season finale, finally bringing closure to all those quirky antics.
November 13: Attack on Paris — June 1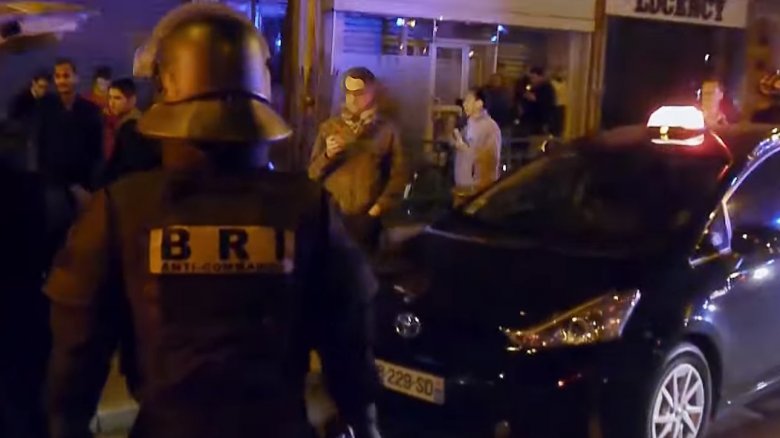 November 13, 2015 was a tragic day in Paris. Terrorists perpetrated a series of suicide bombings and mass shootings in the French capital that ultimately took 130 lives. To say that the horrific incidents affected many in Paris would be an understatement, and that's the focus of Netflix's documentary series November 13: Attack on Paris.
Through three gripping episodes, the series will explore the terrorist attacks and their emotional aftermath through candid interviews with French citizens as well as first responders. Look for it on June 1.
The Break with Michelle Wolf — June 3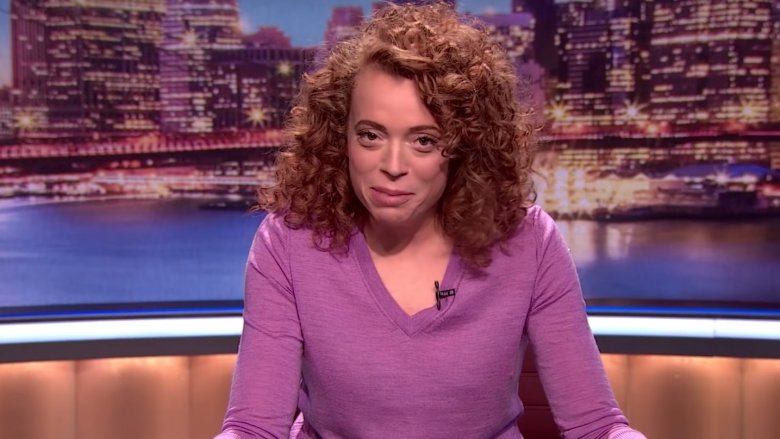 Comedian Michelle Wolf's brand new sketch comedy/late-night show premieres on May 27, and will continue throughout June with new episodes each week, starting on June 3. Tune in every Sunday as Wolf sits down with celebrity guests and takes shots at politics, modern life, and everything in between.
Alex Strangelove — June 8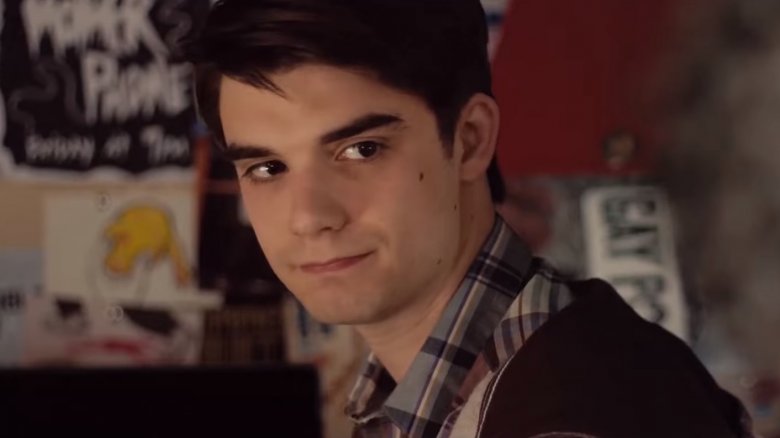 In this upcoming movie, Alex is a high school boy with a perfect life who decides that he's finally ready to go all the way with his girlfriend. But he soon realizes that his perfect life may not be so ideal after all when he meets a boy who makes him question everything he thought he knew about life and love. Look for Alex Strangelove on June 8.
Ali's Wedding — June 8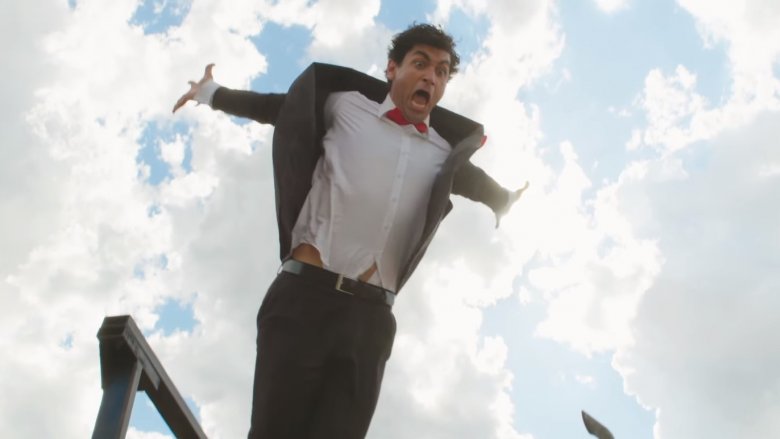 This award-winning Australian comedy-drama follows a Muslim man named Ali who finds himself caught between a rock and a hard place — or, rather, caught between his family and the woman he loves. As the date of his arranged marriage looms closer, Ali's life begins fall into chaos. Starring Osamah Sami and based on Sami's own memoir, Ali's Wedding is sure to be an emotional crowdpleaser. Look for it to hit Netflix on June 8.
Marcella: Season 2 — June 8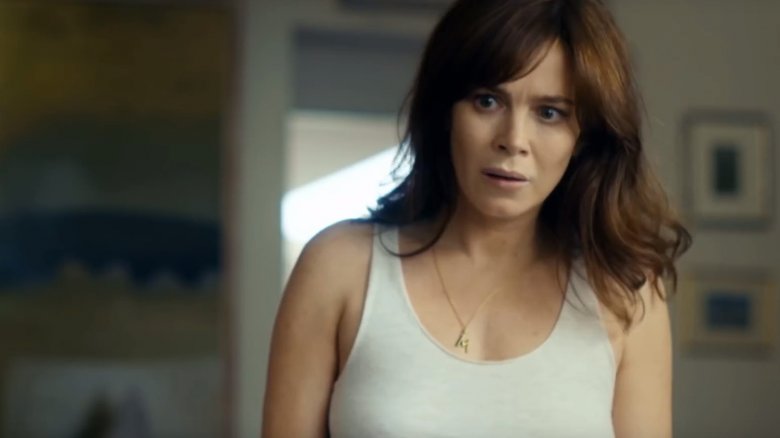 The first season of this British detective series aired to glowing reviews, and Netflix picked up the international rights immediately. Starring Anna Friel, Marcella centers on Marcella Blackland, a retired detective who rejoins the force in a state of personal crisis after her longtime husband decides to divorce her and take the kids.
After she picks up an old case — a 15-year-old murder investigation — Marcella slowly finds that her own life may be inextricably linked to the killer.
Season 2 of Marcella aired in Britain starting in February 2018, and will be making its way to Netflix on June 8.
Sense8: The Series Finale — June 8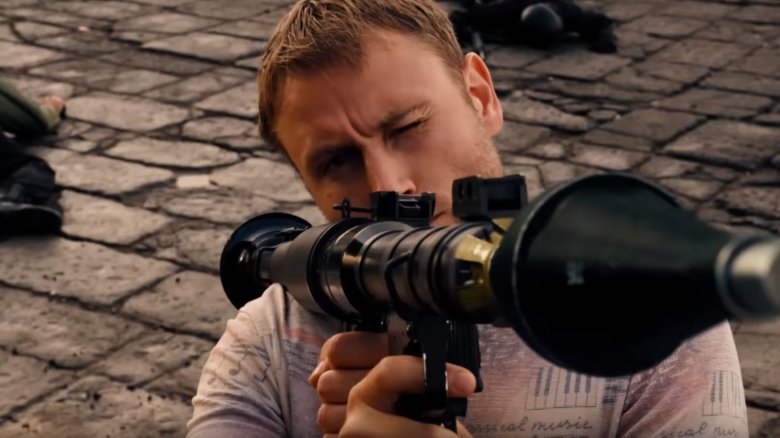 This Netflix original sci-fi series is practically a legend at this point. After two seasons, Netflix canceled Sense8 in 2017, claiming that it wasn't bringing in enough viewers to justify its exorbitant cost (rumored to be $9 million per episode by season 2). When the dust all cleared, fans were left with a massive cliffhanger and an insatiable urge for more Sense8, leading to a flood of online petitions to put the show back on the air.
It seems like someone at Netflix has heard the cries for more, and a two-hour series finale is finally slated to land on Netflix on June 8.
The Hollow — June 8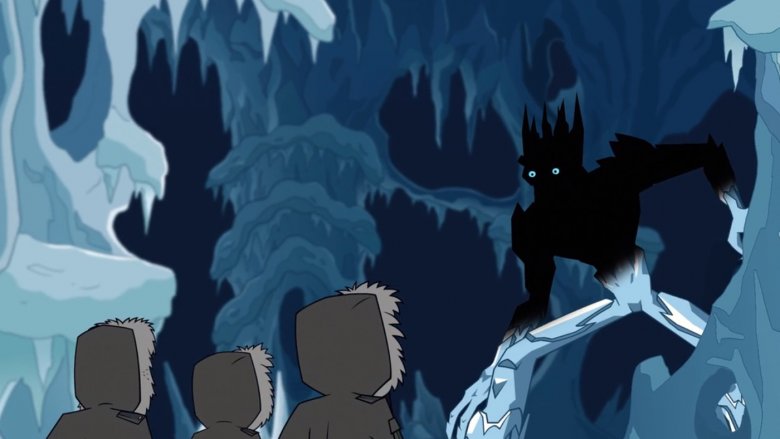 In this imaginative children's series, three teenagers find themselves stranded when they wake up in a different world — one filled with monsters, magic, and sorcery. Will they be able to navigate their dangerous new home and make it back to Earth in one piece? Find out when The Hollow premieres on June 8.
The Staircase — June 8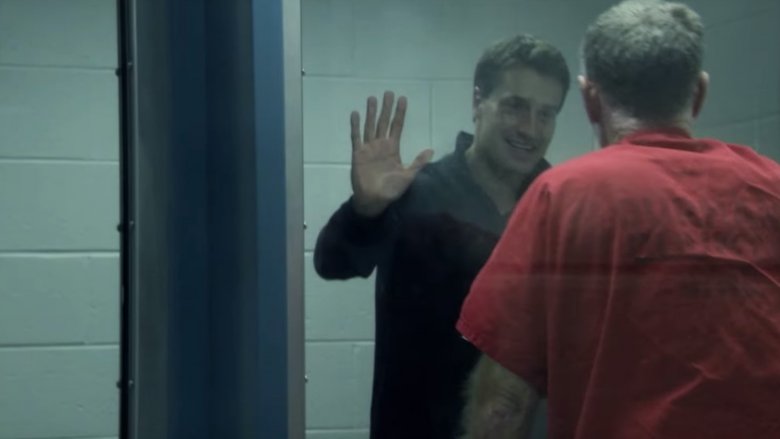 In 2001, novelist Michael Peterson called the police to report that his wife Kathleen had fallen down the stairs. The ensuing police investigation honed in on Peterson as the prime suspect, and in 2003, he was sentenced to life in prison for murdering his wife.
Netflix's upcoming documentary series The Staircase takes a deep dive into the details of the controversial case. Did Peterson do it? Was it an accident? Was she attacked by an owl? Follow all the twists and turns when The Staircase shows up on June 8.
Treehouse Detectives — June 8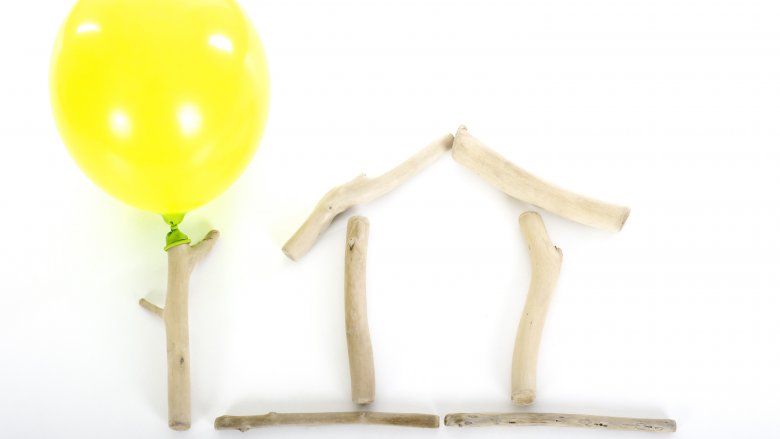 Shutterstock
What happened to the snowman? Where did all the caterpillars go? Why do leaves fall from the trees? Those are just a few of the hard-hitting mysteries afflicting the neighborhood, and luckily brother-and-sister detective team Toby and Teri are on the case. Also, they're bears! Can Toby and Teri bring order to their backyard and save their animal friends in the process? Find out when Treehouse Detectives airs on June 8.
Lust Stories — June 15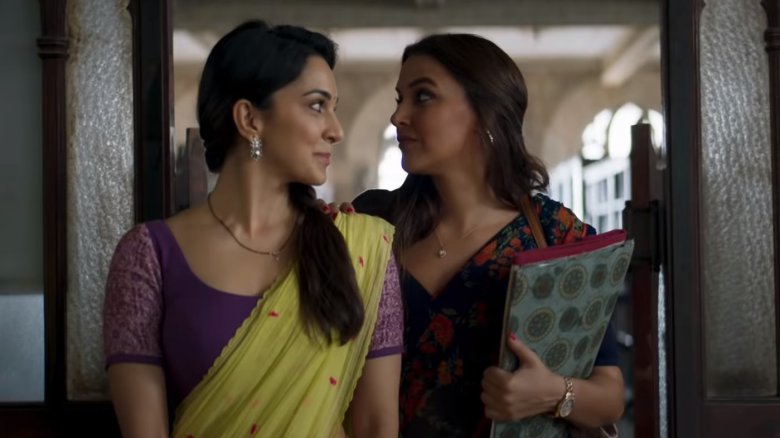 This anthology series explores life and love in India through the lenses of four different filmmakers, each presenting a different film about relationships, trust, and betrayal. Basically, the title says it all! Look for it on June 15.
Maktub — June 15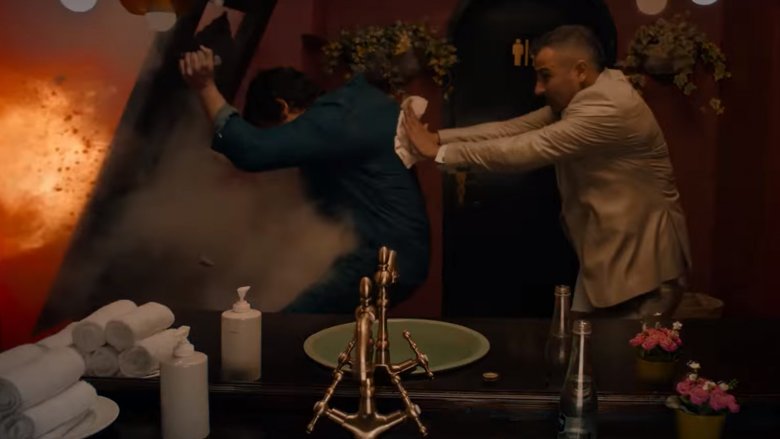 This Israeli dramedy sees two bumbling criminals decide to change their lives after surviving a terrorist bombing. Armed with a new purpose in life, they set out to make wishes come true — specifically, by nabbing people's written prayers from Jerusalem's Wailing Wall. Together, they go on a chaotic journey as they try to learn how to be good people. Look for Maktub on June 15.
Set It Up — June 15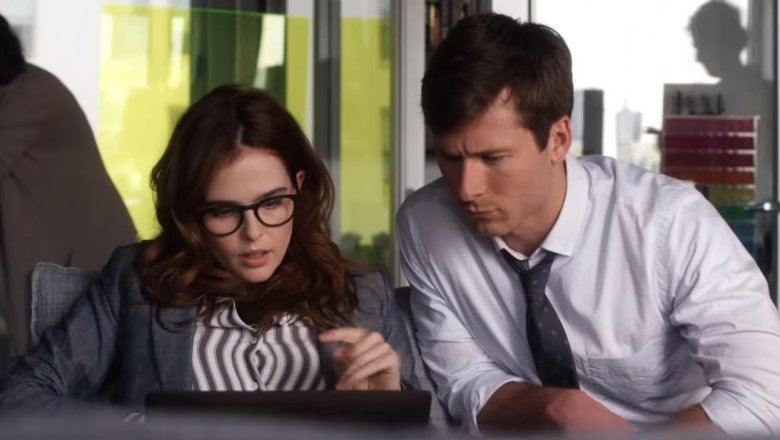 Things get wild in Set It Up when two corporate lackeys decide to try to get their high-strung bosses to fall in love. But when things inevitably go wrong with their matchmaking plan, they start finding out that they have more in common with each other than they thought. Starring Zoe Deutch, Glen Powell, Lucy Liu, and Taye Diggs, Set It Up premieres on Netflix on June 15.
Sunday's Illness — June 15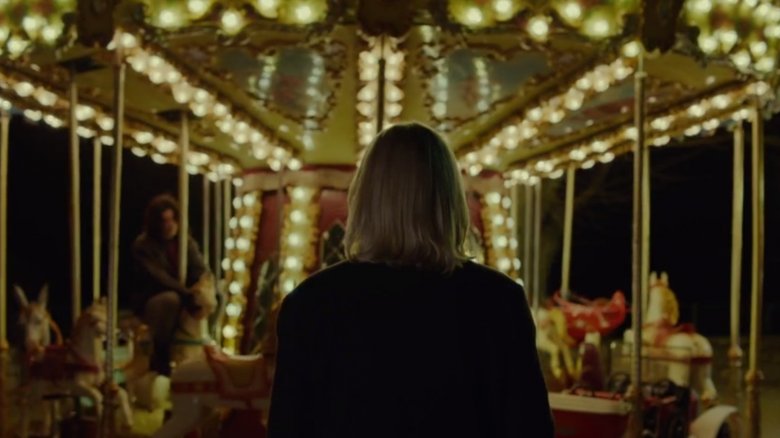 Described as an "aching, sweeping drama," Sunday's Illness is the emotional story of a mother who, after having abandoned her daughter 35 years prior, reluctantly agrees to spend ten days at an isolated cabin with her estranged offspring when the young woman reappears in her life. There, they slowly try to come to terms with where their lives are now, and how things would have been different if certain things in the past had never happened. Experience the whole journey when Sunday's Illness arrives on June 15.
The Ranch: Part 5 — June 15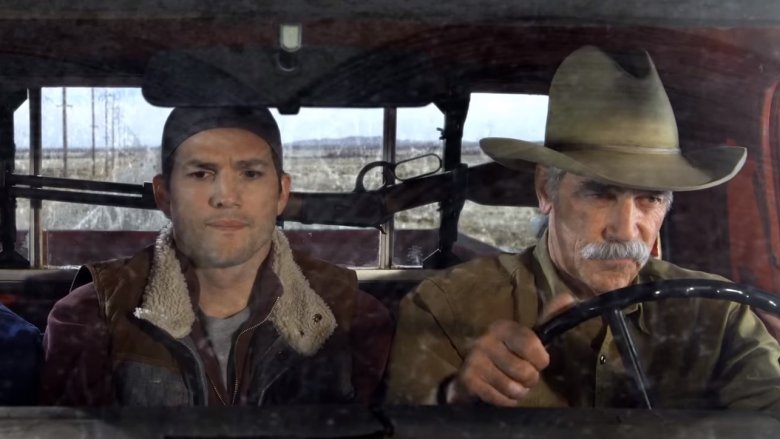 Netflix's sitcom The Ranch has fallen on some hard times in recent months. Following continued allegations against actor and co-executive producer Danny Masterson, Netflix decided to write Masterson's character out of The Ranch and continue without him.
Still, the series is plowing ahead into its third season, with Ashton Kutcher, Sam Elliott, and Debra Winger reprising their roles. The first part of the new season drops on June 15.
True: Magical Friends and Wonderful Wishes — June 15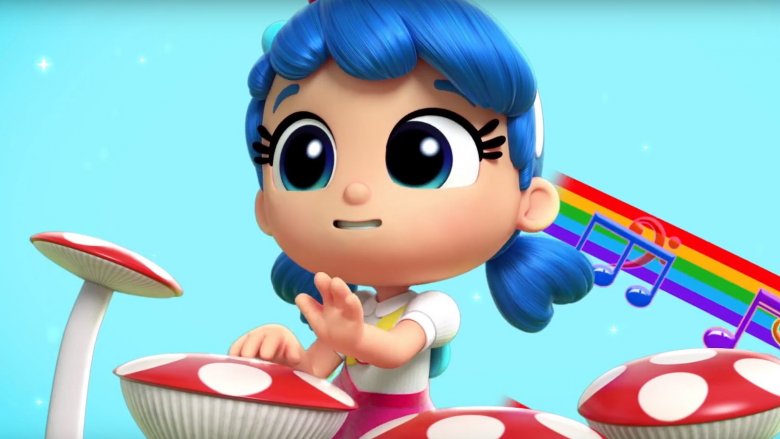 The heroes of the children's series True and the Rainbow Kingdom are making their way to Netflix for two — count 'em, two! — new series. True: Magical Friends and True: Wonderful Wishes are both premiering on June 15, so set the kiddies in front of the TV and give yourself a pat on the back. You earned it!
Voltron: Legendary Defender: Season 6 — June 15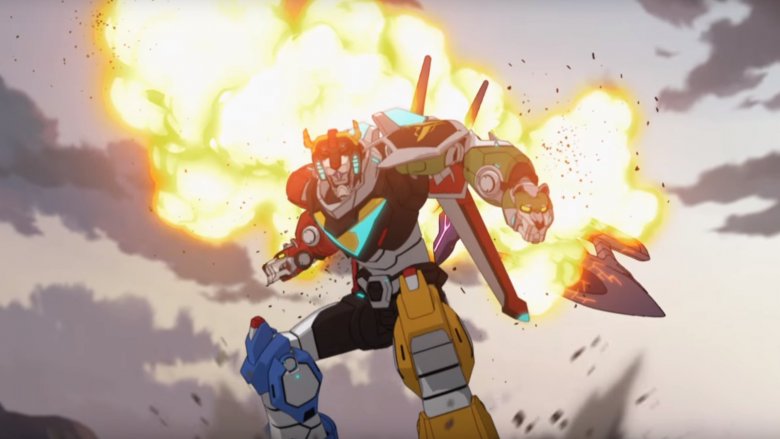 Is there any way of stopping the powerhouse that is Voltron? And we're not talking about the intergalactic robot — we just mean the show itself. A favorite of kids both young and old, Voltron: Legendary Defender has consistently raised the bar for exciting kids' programming, and season 6 is on the way with an all new round of crimefighting adventures for the five courageous Paladins. Check it out on June 15.
Club de Cuervos presenta: La Balada de Hugo Sánchez — June 17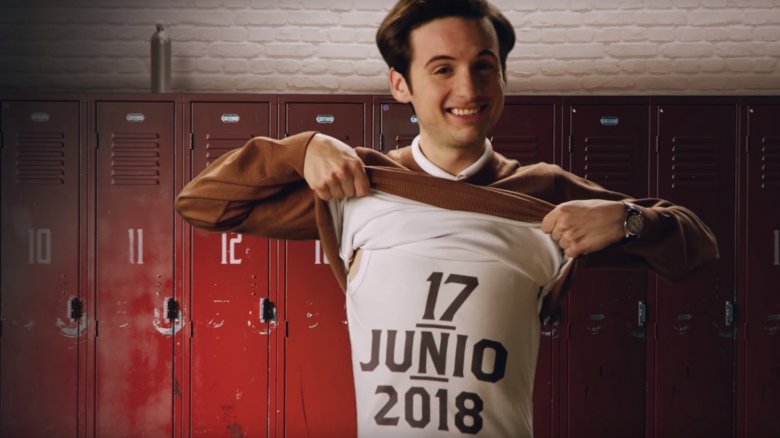 The Mexican drama Club de Cuervos doesn't seem like it has the makings of a cult classic, but give it a chance, because there are a lot of good surprises here. Centering on the brother and sister owners of the Cuervos football club, the series is a perfect mix of drama, crime, thrills, and comedy.
Now, the series is producing its first spinoff, La Balada de Hugo Sanchez (The Ballad of Hugo Sanchez), which follows series regular Hugo Sanchez on his own story line within the Cuervos universe. Take a look on June 17.
Brain on Fire — June 22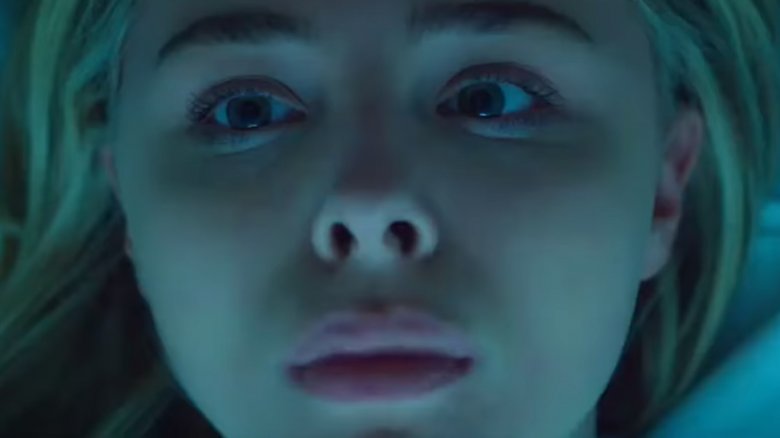 Based on journalist Susannah Cahalan's autobiography Brain on Fire: My Month of Madness, this film follows the bizarre events which saw Cahalan suffer an apparent mental breakdown that was later diagnosed to be the symptoms of an autoimmune disease. Chloe Grace Moretz stars as Calahan, with an impressive list of co-stars that includes Carrie-Anne Moss, Tyler Perry, and Richard Armitage. Don't miss Brain on Fire when it lands on June 22.
Cooking on High — June 22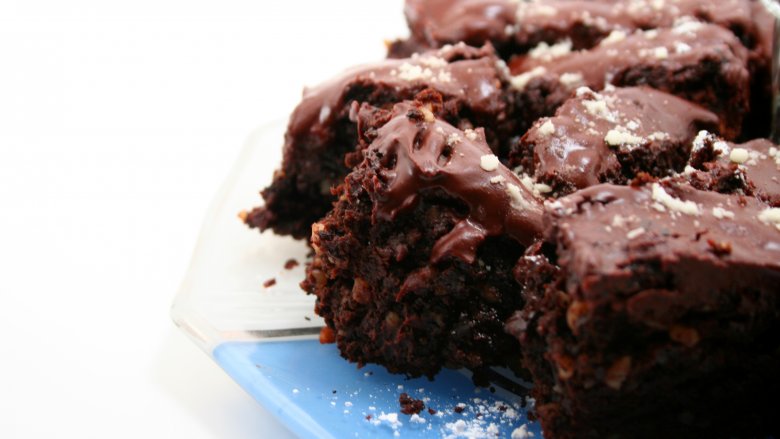 Shutterstock
Netflix must have heard the news: people like to watch cooking shows when they're stoned. So why not make a cooking show that's all about getting stoned? That's the premise of Cooking on High, a culinary cook-off featuring the kind of greens your mother warned you about. Each episode, chefs compete to complete a cannabis-inspired dish, which is then tasted and critiqued by a panel of judges. Those are some pretty high stakes, but we're calling it: Whoever has their dish eaten last wins, every time.
Derren Brown: Miracle — June 22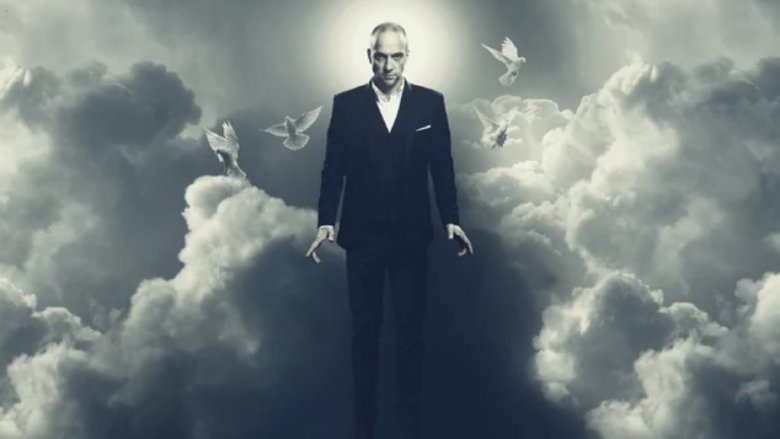 Hot on the heels of his Netflix special The Push, illusionist and mentalist Derren Brown is back with Miracle. This time, Brown is taking to the stage to perform "miracles" in front of a live audience, subtly poking fun at blind religious beliefs even as he seemingly performs exactly the same impossible stunts that would push someone to believe in a higher power in the first place. It's sure to be a head trip, so tune in to get your mind blown on June 22.
Heavy Rescue: 401: Season 2 — June 22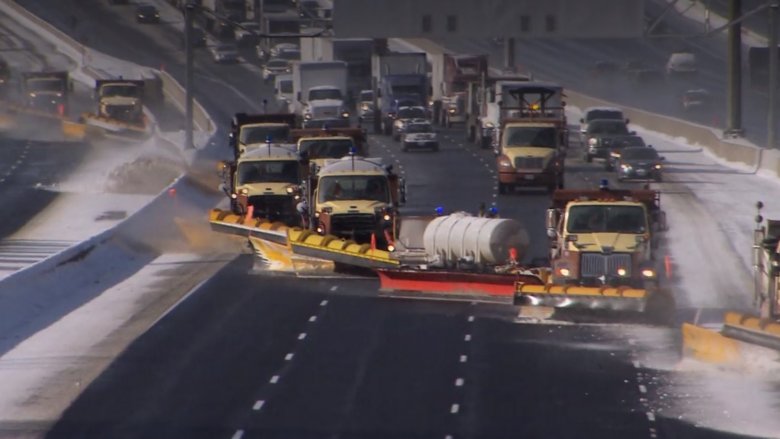 Tow trucks, fire trucks, semi trucks — there are big trucks everywhere in Heavy Rescue: 401. If you were a kid who liked trucks and who grew up to like trucks even more, you're bound to love this show about trucks. Ride along with the guys who operate rescue vehicles as they brave the harshest environment imaginable: Ontario. Season two revs into gear on June 22, so buckle up, cowboy.
Marvel's Luke Cage: Season 2 — June 22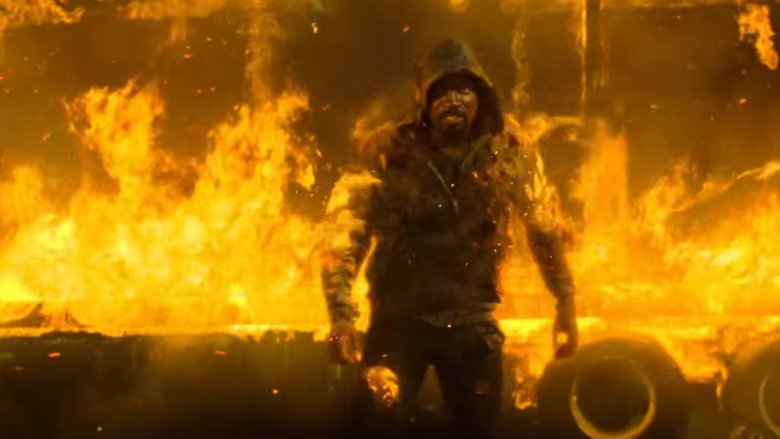 Can anyone believe it's been over a year and a half since season 1 of Luke Cage first arrived on Netflix? Time flies when you're in denial, but the wait is finally over. The unbreakable hero is set to reappear on Netflix on June 22 with a ten-episode second season. And following the naming convention of the first season, in which each episode took the name of a Gang Starr song, season 2's episodes pull their titles from hip hop duo Pete Rock & CL Smooth. There's definitely a lot to look forward to in the new season. Don't miss it.
Us and Them — June 22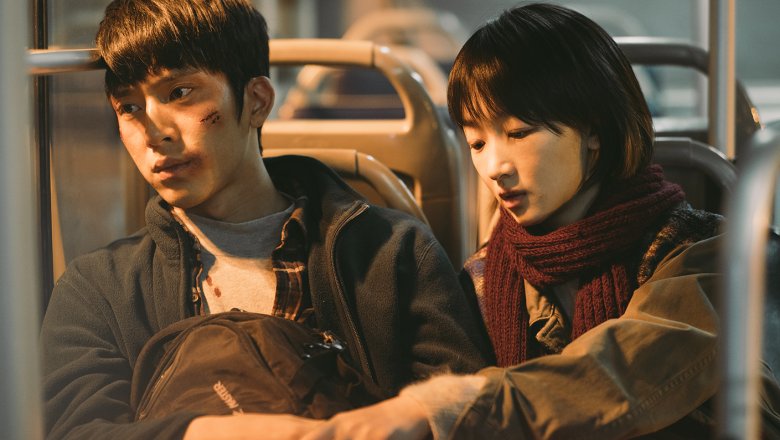 This film became an instant blockbuster when it was released in China, scoring a cool $45.5 million on its first day of release. The story of two strangers who meet on a train and develop a years-long romance, Us and Them is a heartfelt drama about a romance that perseveres despite time and distance. Check it out when it makes its Netflix premiere on June 22, and maybe bring along a few tissues.
Secret City — June 26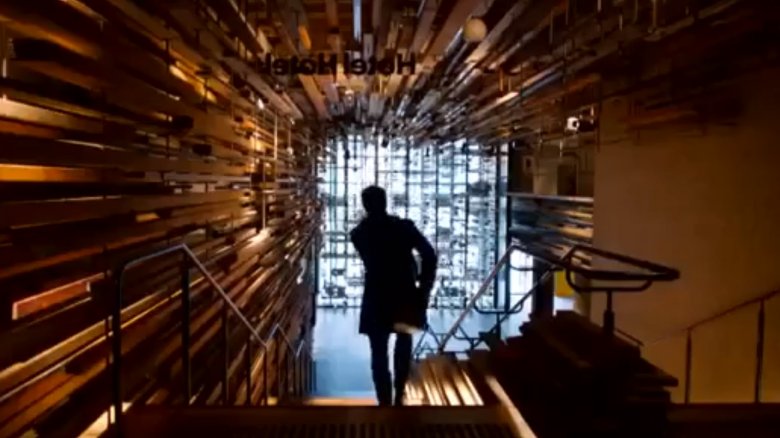 The logline for this show is about as intriguing as it gets: "A student's protest leads to a government scandal that has personal and professional repercussions for one of Australia's toughest journalists."
Starring Anna Torv and Jacki Weaver, Netflix describes this upcoming show as "dark and cerebral," which sounds like a grand ol' time curled up in front of the tube.
GLOW: Season 2 — June 29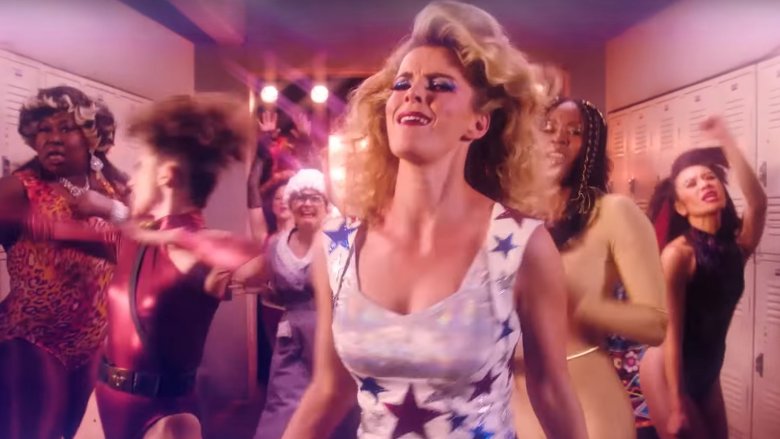 Saturday night's alright for fightin' this June, with an all new season of the hit series GLOW. The Gorgeous Ladies of Wrestling make their triumphant return in the ring on June 29, providing more of the same charm, wit, and drama that made the first season such a standout hit.
Harvey Street Kids — June 29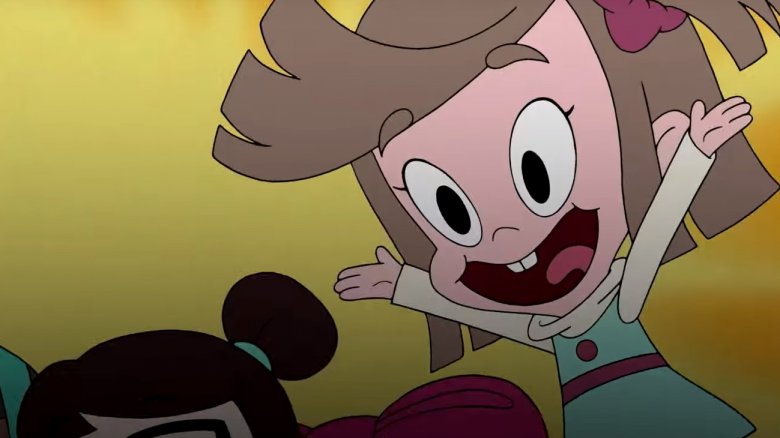 Harvey Street is a land where kids are the ultimate authority, where bedtime never comes, and where the playtime never ends. Three friends work to keep Harvey Street from changing, so that all the kids can play there forever. Season 1 lands on June 29.
Kiss Me First — June 29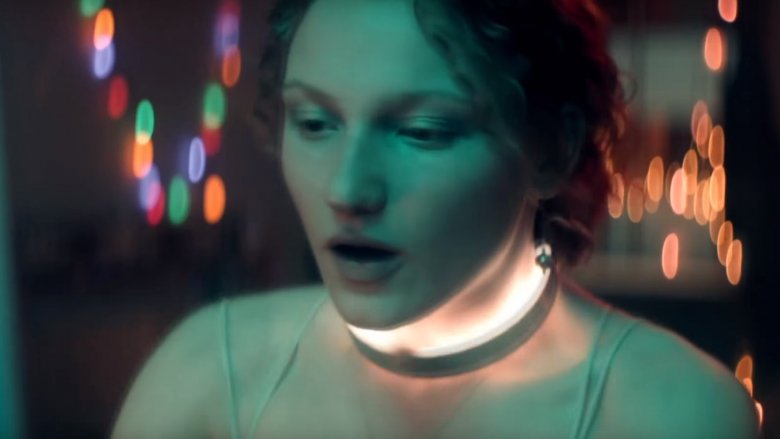 In the near future, a young woman who's addicted to a popular virtual reality game meets a mysterious woman who shows her how dark the game can actually get. With a hook like that, there's no doubt that Kiss Me First will turn out to be a popular addition to Netflix's lineup. Look for it on June 29.
Nailed It!: Season 2 — June 29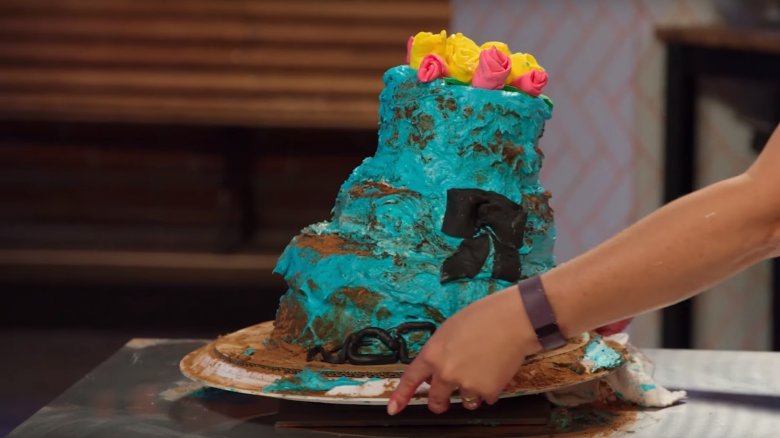 How many ways are there to bake a bad cake? At least another season's worth — Nailed It: Season 2 is preheating the oven for another round of culinary monstrosities and the poor folk who are just trying their best. Everyone's favorite show for laughing at other people doing things badly arrives on June 29. Don't miss it!
Paquita Salas: Season 2 — June 29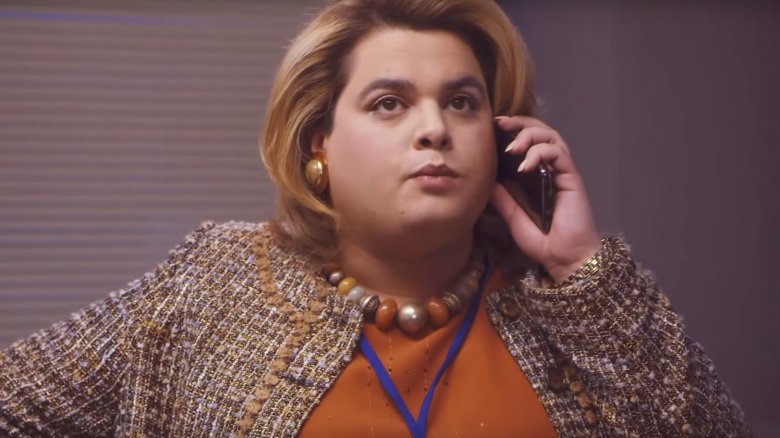 The story of a once-successful talent agent who's now hit rock bottom, Paquita Salas began life as a Spanish web series before Netflix picked it up and took over production on season 2. Look for the five-episode second season when it hits Netflix on June 29.
Recovery Boys — June 29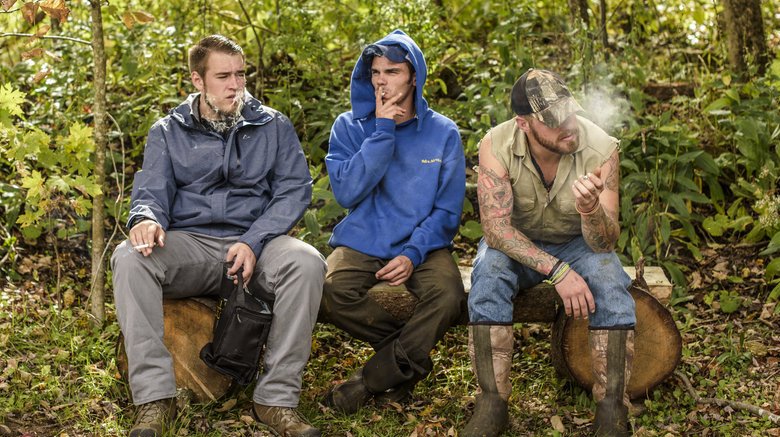 From Elaine McMillion Sheldon, director of the Oscar-nominated documentary Heroin(e), Recovery Boys takes a long, painful look into the opioid epidemic. Focusing on four men who are struggling to recover from addiction and reenter society, Recovery Boys is a gritty, no-holds-barred descent into the heart of drug use. Queue it up on June 29.
Tau — June 29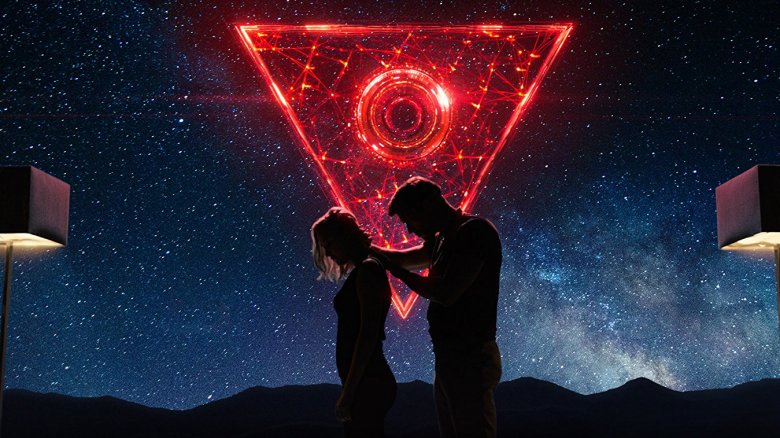 Netflix is finishing out the month strong with sci-fi thriller Tau, starring Maika Monroe, Ed Skrein, and Gary Oldman. The movie sees Skrein put on his Deadpool pants again as shady supervillain Ajax — sorry, Alex — who kidnaps a young grifter named Julia and subjects her to a dangerous experiment. Escape seems impossible, since she's being guarded by Tau, an advanced artificial intelligence developed by Alex. Take a look on June 29.
Fate/EXTRA Last Encore: Oblitus Copernican Theory — June 30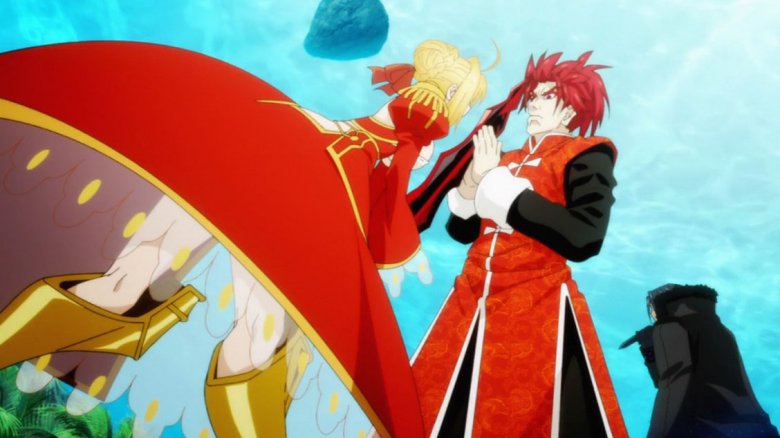 Based on the video game of the same name, Fate/EXTRA Last Encore is an anime series about a young man forced into a war where the ultimate prize is the Holy Grail — a mystical object with the power to grant wishes. Look for it on June 29.
Original stand-up comedy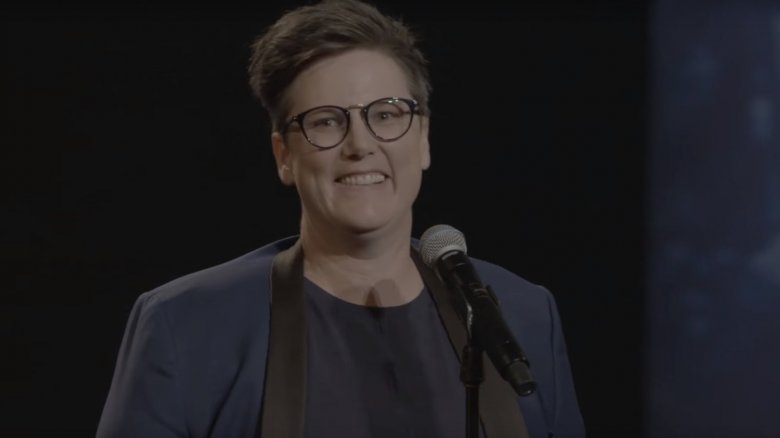 With only two new stand-up specials to boast in June, Netflix is doubling down on quality over quantity on the comedy front. Both arrive late in the month – Hannah Gadsby: Nanette shows up on the 19th, and W. Kamau Bell: Private School Negro takes center stage on the 26th.
That's it for the Netflix originals — now let's turn to everything else arriving on Netflix this June.
Action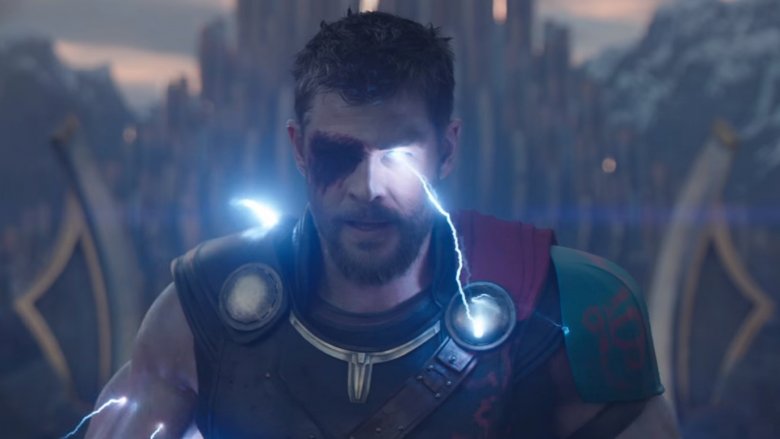 Although there are only six new action movies hitting Netflix in June, every one of them is worth a watch. Highlights include 2017's Thor: Ragnarok, which sees Thor and the Hulk teaming up to save Asgard from Thor's evil sister Hela, and 2017's Star Wars: The Last Jedi, which remains the most divisive Star Wars film on Rotten Tomatoes. Haven't seen them yet? You'll get your chance when Thor arrives on the 5th and The Last Jedi shows up on the 26th.
On top of that, look for Assassination Games, National Treasure, and Singularity on the 1st of the month, with 2017's Mohawk sliding in on the 30th.
June 1
Assassination Games (2011)
National Treasure (2004)
Singularity (2017)
June 5
Thor: Ragnarok (2017)
June 26
Star Wars: The Last Jedi (2017)
June 30
Mohawk (2017)
Comedy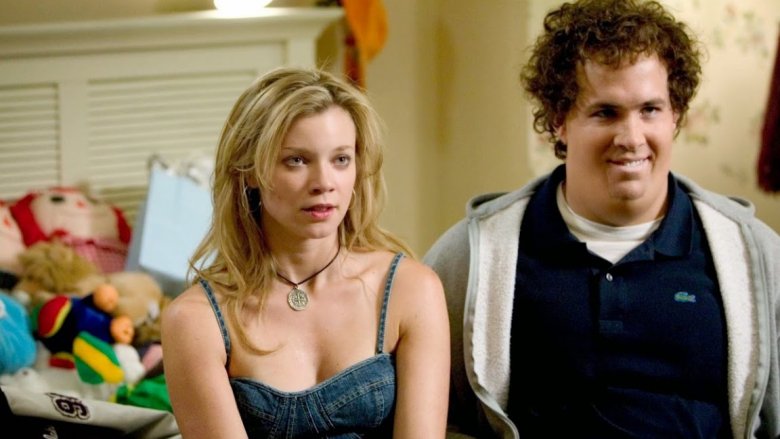 Ryan Reynolds, Michael Cera, and Jennifer Aniston headline Netflix's newest romantic comedy releases this month, offering all the laughs you crave. The month opens with Just Friends, starring Reynolds and Amy Smart as two former best friends who find the chance to spark a romance ten years later; Nick and Norah's Infinite Playlist, which sees Michael Cera and Kat Jennings caught up in a whirlwind night in Manhattan; and Rumor Has It, a Rob Reiner dramedy with Jennifer Aniston in the lead.
June 1
Just Friends (2005)
Nick and Norah's Infinite Playlist (2008)
Rumor Has It (2005)
June 29
La Pena Maxima (2001)
Drama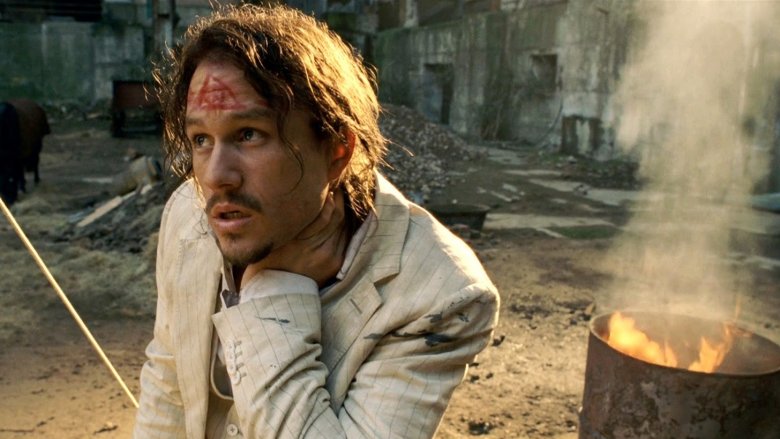 This is hands-down the winning category for great new movies in June, with fantastic dramas like The Departed arriving on June 1, The King's Speech on June 2, and The Imaginarium of Doctor Parnassus on June 15. The latter marks Heath Ledger's final film role. When he passed in the middle of production, director Terry Gilliam made the decision to hire Johnny Depp, Jude Law, and Colin Farrell to film the remainder of Ledger's scenes, and in a touching display, all three actors donated their proceeds from the film to Heath Ledger's daughter.
Finally, writer/director Martin Mcdonagh may have recently made Oscar headlines for his film Three Billboards Outside Ebbing, Missouri, but fans of the directors dark humor can get an extra dose when McDonagh's 2008 crime comedy In Bruges arrives on the 16th.
June 1
Blue Jasmine (2013)
Outside In (2018)
Righteous Kill (2008)
The Departed (2006)
June 2
The King's Speech (2010)
June 15
Step Up 2: The Streets (2008)
The Imaginarium of Doctor Parnassus (2009)
June 16
In Bruges (2008)
Family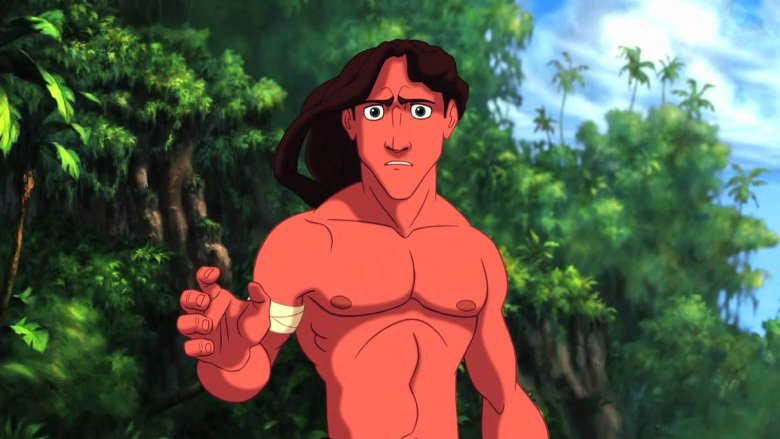 It'll be family time all month long with a great new selection of classic films. Relive those childhood favorites with 101 Dalmations on the 1st and Disney's Tarzan on the 23rd. Also be sure to check out the uplifting 2004 film Miracle on the 1st of the month.
June 1
Disney's 101 Dalmatians (1961)
George Balanchine's The Nutcracker (1993)
Miracle (2004)
The Prince & Me 4: The Elephant Adventure (2010)
June 23
Disney's Tarzan (1999)
Thriller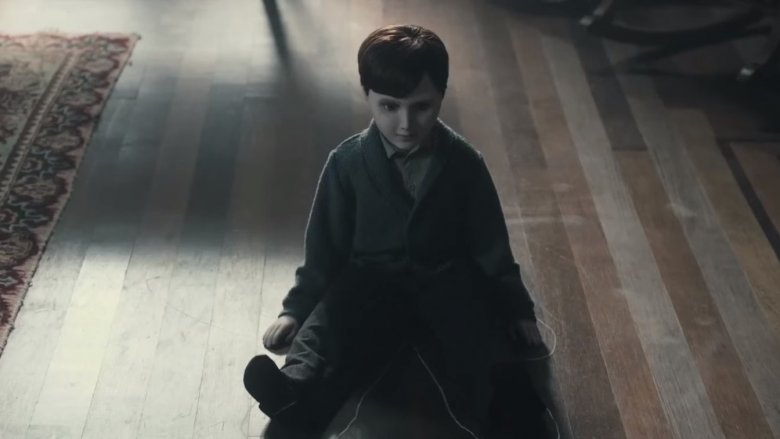 Netflix isn't scaring up a ton of new thrills this month, with a meager five new arrivals outside their scheduled originals. Still, there are a few gems hiding in the mix. June 1st will see the addition of Taking Lives, The Boy, and The Covenant, followed by La Hora Final on June 15th and Encerrados on the 18th.
June 1
Taking Lives (2004)
The Boy (2016)
The Covenant (2006)
June 15
La Hora Final (2017)
June 18
Encerrados (2015)
Television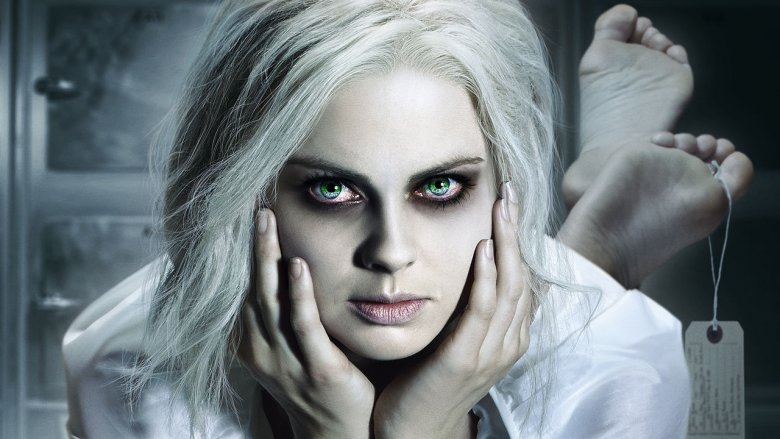 You'll be glued to the TV this June as plenty of new seasons of fan favorite shows join the Netflix roster. Season 2 of Wynonna Earp drops on June 9, Season 8 of Portlandia on June 10, and on June 16, grab a pillow and hold on tight for the emotional 14th season of Grey's Anatomy. Plus, be sure to check out the first season of Marlon Wayans' new sitcom Marlon on the 14th.
Finally, iZombie Season 4 and Supergirl Season 3 are slated to arrive once they finish airing on the CW. That's a whole lot of excitement for one month.
June 1
Joseph Campbell and the Power of Myth (1988)
June 7
Hyori's Bed & Breakfast: Season 2 (2018)
The Night Shift: Season 4 (2017)
June 9
Wynonna Earp: Season 2 (2017)
June 10
Portlandia: Season 8 (2018)
June 14
Marlon: Season 1 (2017)
June 16
Grey's Anatomy: Season 14 (2017 – 2018)
June 17
Marvel's Agents of S.H.I.E.L.D.: Season 5 (2017 – 2018)
June 25
Hotel Transylvania: Season 1 (2017)
TBD
iZombie: Season 4 (2018)
Life Sentence: Season 1 (2018)
Supergirl: Season 3 (2017 – 2018)