Scream Queens Officially Canceled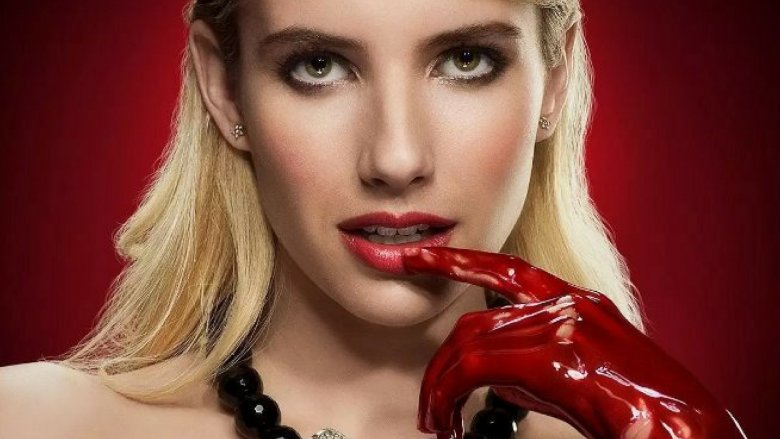 Ryan Murphy's TV empire just got a little bit smaller. According to The Hollywood Reporter, Fox has officially canceled Murphy's teen-oriented horror comedy Scream Queens after two seasons.
"Scream Queens was an anthological series," Fox co-chairman and CEO Gary Newman said in a conference call with reporters Monday. "It feels as if it was a compete story. We have no plans at this point to go back there and tell more stories so we won't be seeing Scream Queens this season."
Scream Queens, which followed a group of sorority girls terrorized by mysterious beings, struggled in the ratings, despite having a number of big names (including original scream queen Jamie Lee Curtis and pop stars Ariana Grande and Nick Jonas) attached. The gory show averaged 2.3 million viewers and a 1.0 rating in the key 18-49 demo, making it unprofitable enough that not even Murphy could save it.
The series has been essentially canceled for a while now, with little to no chatter about a season three after season two went off the air in December of 2016. Murphy and the cast have also quickly moved on to other projects, with Emma Roberts signing on to a number of rom coms and dramas, Billie Lourd joining the next season of Murphy's American Horror Story, Lea Michele starring in the recently ordered ABC comedy The Mayor, and Abigail Breslin leading the new Dirty Dancing remake. Murphy, meanwhile, has the election-themed season of AHS incubating, as well as Feud, American Crime Story, the upcoming drama 911 and more.
Now that we know the fate of Scream Queens, revisit Murphy's other terrifying work by seeing some of the Easter eggs that connect all of the seasons of AHS.