It: Chapter Two Casts Andy Bean As Adult Stanley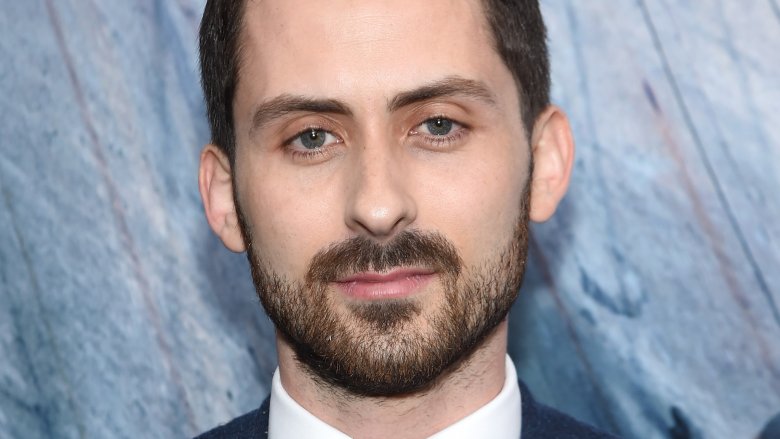 Getty Images
It: Chapter Two is locking in its grown-up Losers' Club.
As detailed by Variety, director Andy Muschietti's It: Chapter Two has tapped Andy Bean to play the adult version of Stanley Uris. Bean will pick up the role from Wyatt Oleff, who starred as young Stanley in the first flick. 
News of Bean's casting comes shortly after The Wire actor James Ransone was confirmed to play adult Eddie Kaspbrak, whom Jack Dylan Grazer portrayed in the 2017 original.
Bean, known for his work on the HBO series Here and Now and the Starz show Power, joins a stacked cast that has pulled in a ton of praise already, with many applauding the minds behind the It sequel for securing adult stars who look so much like the young tweens they succeed. Jessica Chastain is attached for the grown-up take on Beverly Marsh, played in 2017's It by Sophia Lillis; Bill Hader is in talks to play Richie Tozier, taking over from Stranger Things actor Finn Wolfhard; and James McAvoy is in negotiations to step into the role of Bill Denbrough, the leader of the Losers' Club portrayed by Jaeden Lieberher in the first Muschietti-directed It film. And, of course, Bill Skarsgard will return as Pennywise.
Annabelle and Annabelle: Creation writer Gary Dauberman penned the script for It: Chapter Two, which is set 27 years after the events of the first film. The follow-up flick will explore the second half of Stephen King's eponymous novel (the 2017 pic handled the first), and see the adults of the Losers' Club return to Derry, Maine to face off against Pennywise once more. 
Production on It: Chapter Two is anticipated to begin in Toronto, Ontario, Canada this summer. The film is set to launch on September 6, 2019.