The Real Reason Sherlock Might Get Canceled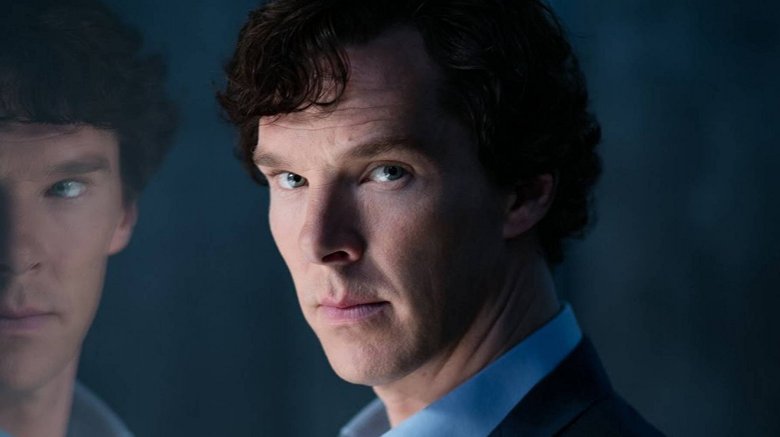 Fans of BBC's Sherlock have already had to endure long waits for the series to release new episodes, but after the fourth season debuted in 2017, the show's fate seems to be even less certain than usual. Although the series remains wildly popular and has an avid fan base clamoring for more, the network has yet to set a return date for the show, which stars Benedict Cumberbatch as the famed literary detective and Martin Freeman as his sidekick and best friend, Dr. John Watson.
Sherlock hasn't officially been canceled, but some fans are starting to lose hope that the series will ever be back. There are a lot of reasons why we may not get to see any more of the series, despite the fact that there are plenty of Sir Arthur Conan Doyle stories left for the show to modernize. Here are the reasons why we're unlikely to see any more Sherlock anytime soon — if at all.
The creators are working on other projects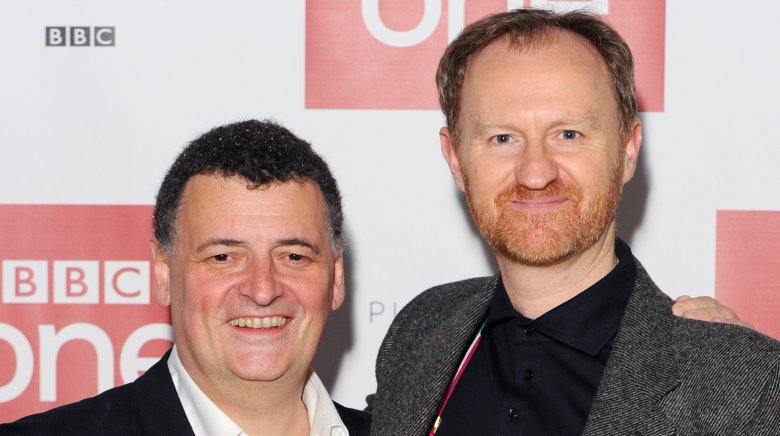 Getty Images
Considering the critical accolades Sherlock has received over its run, it makes sense that its creators Steven Moffat and Mark Gattis would find themselves in high demand. The pair have started to fill up their slates with impressive future projects, most notably an adaptation of the Bram Stoker vampire novel that started a phenomenon: Dracula.
Dracula is set to follow the same format as Sherlock, featuring a limited run of feature-length episodes. While we don't know much about the series yet (including whether or not it will go with Sherlock's strategy of placing the classic story in a modern setting), the series will likely be as high-quality and prestigious as everything that has come from the pair thus far. 
In addition to the show, the pair are also busy with other writing and acting projects, leaving not much time for them to work on more Sherlock. It's Dracula that seems to be standing in the way the most, though, with Gatiss saying, "We're not going to do Sherlock whilst we're doing Dracula. So it's not going to happen in the immediate future."
Benedict Cumberbatch has a full plate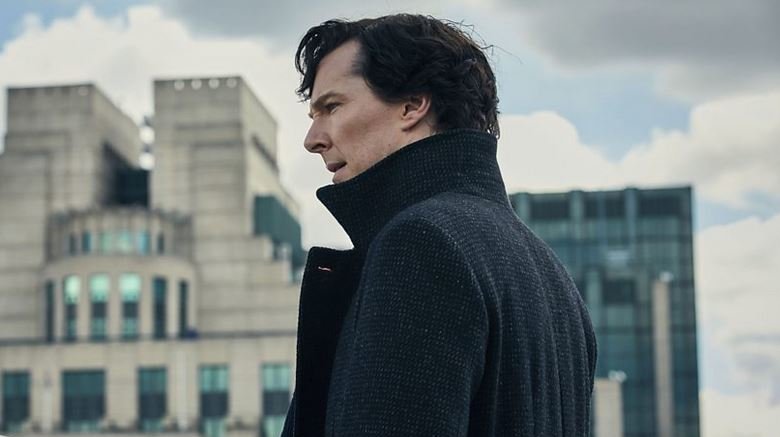 Benedict Cumberbatch had booked a few impressive roles before landing Sherlock, but after earning an Emmy nomination for playing the crotchety detective, his career has really blown up. Cumberbatch received critical acclaim for his performance in 2014's The Imitation Game, which earned him an Oscar nomination, and also appeared in well-received films like Tinker Tailor Soldier Spy, 12 Years A Slave, and August: Osage County.
However, it's his work in massive blockbusters that's really keeping Cumberbatch from having the free time to do more Sherlock. The actor voiced the dragon Smaug in The Hobbit films, opposite his Sherlock co-star Martin Freeman. He also played the famous villain Khan in 2013's Star Trek: Into Darkness.
He's been busiest with his work in the MCU. Cumberbatch debuted his performance as the arrogant Dr. Stephen Strange in 2016's Doctor Strange and has since reprised it in 2017's Thor: Ragnarok and 2018's Avengers: Infinity War. His character will also likely have an important part to play in 2019's untitled fourth Avengers film, and there's always the possibility of a Doctor Strange sequel sometime in the future. With Marvel movies taking so much time to film and Cumberbatch in high demand for other potential franchises, the actor is seriously booked.
Martin Freeman's dance card is pretty full, too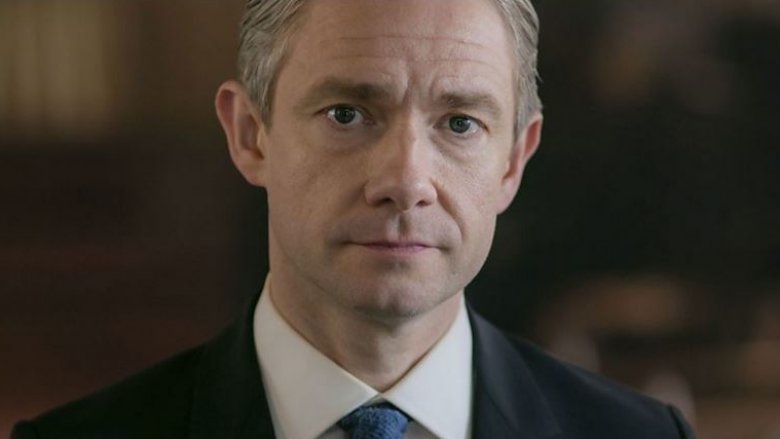 Cumberbatch isn't the only one who has made inroads in the MCU, either. Although Martin Freeman's role as CIA Agent Everett K. Ross is a bit less flashy than Cumberbatch's Doctor Strange, his character has become an important one since debuting in 2016's Captain America: Civil War. Freeman's Ross played a huge supporting part in the 2018 box office smash Black Panther, and the door is still open for his character to come back in the future.
Freeman's schedule was also booked up for a few years with the Hobbit franchise, in which he starred as Bilbo Baggins. Although those films are done now, they raised Freeman's profile enough that he's been able to book impressive TV appearances, including the first season of FX's critically acclaimed Fargo, which earned him nominations for a Golden Globe and an Emmy. Freeman has also been hard at work on movies like the horror film Cargo, the horror flick Ghost Stories, and the action film The Operative. When it comes to booking time for more Sherlock, finding a break in Freeman's schedule alone seems like a nightmare, and lining it up with Cumberbatch's is likely even worse.
Some critics deduced season 4 was a dud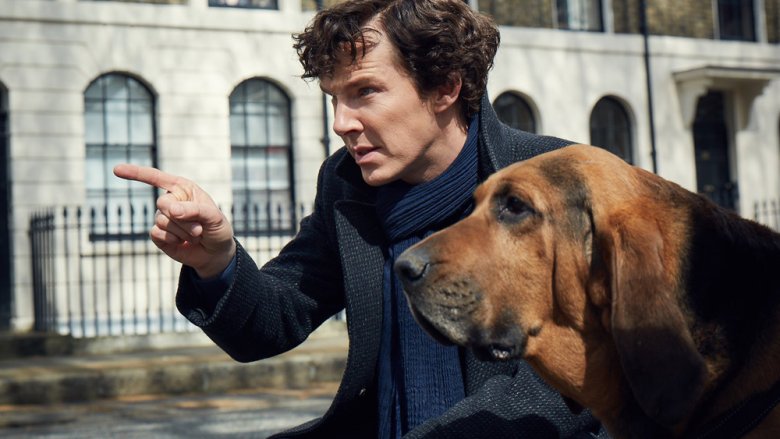 Sherlock has enjoyed widespread critical acclaim throughout its run, earning a 100 percent on Rotten Tomatoes for its first season and a certified fresh 93 percent and 96 percent for its second and third seasons, respectively. However, after a four year break heading into its fourth season, the show was met with more mixed reviews, totaling a 58 percent for the three episodes. Audiences were likewise unimpressed with the fourth season, awarding it a 40 percent audience score. 
"Watching Sherlock is like dropping in on old friends who are as smart and sarcastic as ever but don't seem to have as much joy in their lives anymore," wrote Mike Hale for The New York Times. Meanwhile, Vox's Aja Romano said that the premiere episode was "kind of a mess." Although the season's second episode received better critical acclaim than the rest, the fact that the fourth season was seen as a slide in quality could make the creators nervous to return to the Sherlock world at all.
Season 4's ending is a hard act to follow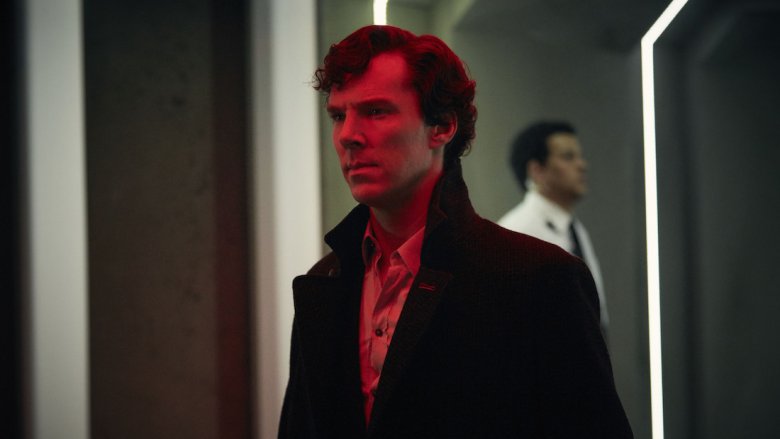 Sherlock went a little extreme for its season four finale, bringing in Sian Brooke as Sherlock's forgotten sister Eurus. Things with Eurus got pretty extreme: the unstable genius kidnapped her brothers Sherlock and Mycroft, along with Watson, and forced them into a false prison where Sherlock had to make the kinds of moral and personal decisions he'd steadfastly avoided throughout his life. Although some cited the episode as an impressive character study, others noted that it felt too much like jumping the shark when compared to the rest of Sherlock's episodes. 
Either way, the fourth season finale left open a lot of doors and closed a lot of other ones, leaving questions about where the show could go from now on. Cumberbatch himself has said that he isn't sure how they would build on the finale, saying, "It feels like the end of an era. [Season 4] goes to a place where it will be pretty hard to follow on immediately." 
Cumberbatch did offer some hope, saying that he'd "love to keep revisiting" the show, but he noted that, "In the immediate future, we all have things that we want to crack on with and we've made something very complete as it is, so I think we'll just wait and see. The idea of never playing him again is really galling." Although he left the door open, Cumberbatch's comments about the ending being tough to live up to are certainly a concern.
Fans' mounting pressure doesn't help season 5's chances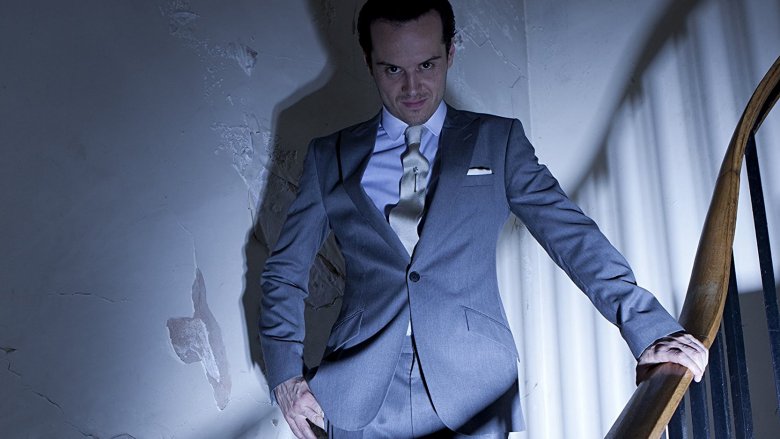 Fans had a lot of time to catch up with Sherlock on Netflix and other streaming sites in between the show's third and fourth season, and that meant that the show was gaining new, enthusiastic viewers by the day. While this is definitely a good thing, it also meant that there was an increasing amount of pressure on the show's creators and stars to make the fourth season worth the wait, and that stress may be part of the reason why a fifth season may never be on the way. 
"I think after series four [it] felt like a pause," Freeman said. "I think we felt we'd done it for a bit now. And part of it, speaking for myself is [due to] the reception of it. To be absolutely honest, it [was] kind of impossible [to live up to fans' expectations]." Freeman went on to say that the show was "frankly notably high quality from the outset," a standard that it was tough to continue living up to.
"Being in that show, it is a mini-Beatles thing," he said. "People's expectations, some of it's not fun anymore. It's not a thing to be enjoyed, it's a thing of: 'You better f***ing do this, otherwise, you're a c***.' That's not fun anymore." Although Freeman's comments are definitely a little extreme, high fan expectations going forward could certainly make it intimidating to return to the show. 
Is there tension between the stars?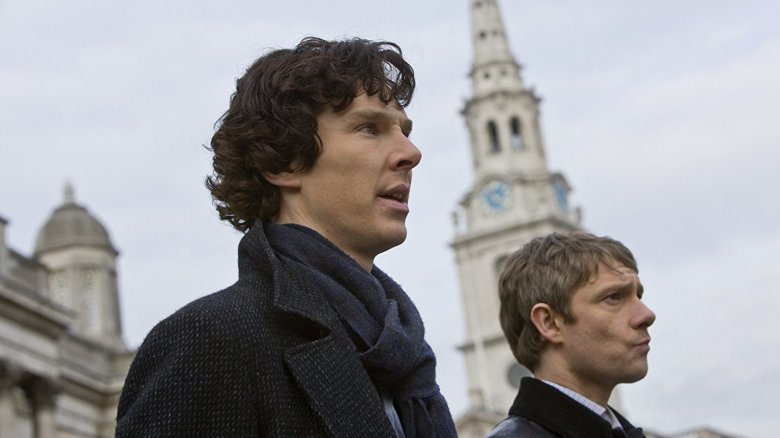 Co-stars have a working relationship, and they don't have to get along, but it's certainly a good sign when they do. That does not seem to be the case for Sherlock, with Cumberbatch and Freeman making increasingly volatile statements towards each other in the press. This conflict includes Cumberbatch's response to Freeman's earlier comments about the show not being fun anymore, with Cumberbatch saying, "It's pretty pathetic if that's all it takes to let you not want to take a grip of your reality. What, because of expectations? I don't know. I don't necessarily agree with that."    
Tabloid reports have also suggested that the two have had a strained relationship for a long time, although in public they appeared entirely professional until Cumberbatch's comments. Freeman hasn't shot back, but he did further clarify his comments in a later interview, claiming that his previous comments weren't accurate: "I love the show. I'm a fan of the show. Unfortunately, that's the joy of being quoted out of context, and joy of newspapers needing a headline, even though the headline is not something I ever said at any point in the interview."
Regardless of what Freeman did or didn't actually say, it's still kind of unclear where exactly the two actors stand with each other. But if there is tension between them, that could make them less likely to clear their schedules and return to the show.
Sherlock Holmes is coming back to the big screen...just not with Cumberbatch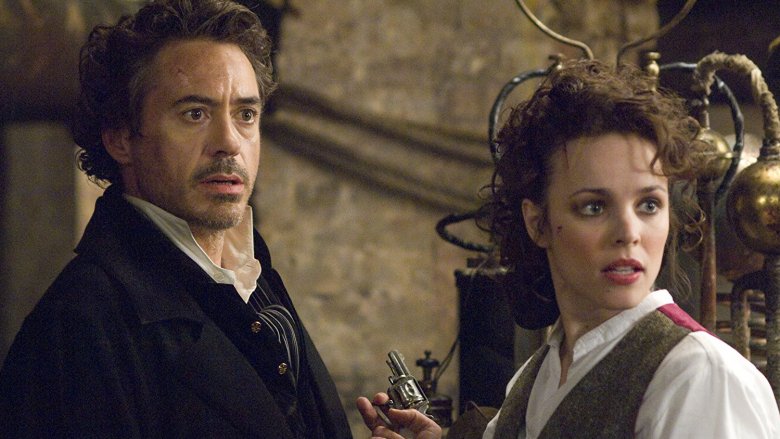 There are many, many Sherlock Holmes stories out there, and although audience interest in the detective seems to have held steady over the years, competition could still make BBC reluctant to return to Sherlock. The latest cinematic Sherlock is set to debut in 2020, courtesy of Sherlock Holmes 3, another big screen adventure featuring the stylized version of the character played by Cumberbatch's Avengers: Infinity War co-star Robert Downey Jr. 
While the Sherlock Holmes films haven't exactly been as much of a critical hit as the BBC's take on the character, they've still been big draws at the box office. The first film from 2009 brought in $524 million worldwide, including $209 million domestic, against a $90 million budget. The second film earned $545.4 million worldwide, including $186.8 million domestic. The films' box office appeal and Downey Jr.'s increasing star power hint that there will still be an audience for them, even nine years later. Flooding the market with Sherlock Holmes wouldn't be good for anyone, so it might be better for the BBC to hold off a bit longer.
But there's still hope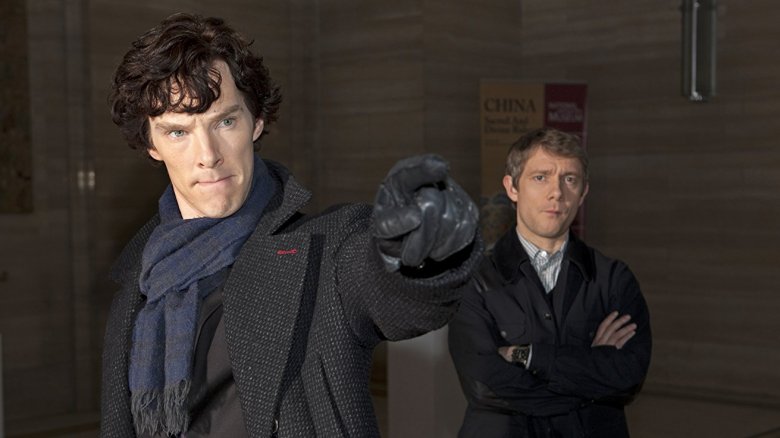 There may be a lot of things standing in the way of more Sherlock, but there's a good reason that the network hasn't officially canceled the show yet. The show's creators and actors have all said on multiple occasions that they'd like to do more eventually — it just may take a while. (A long, long while.) 
"I vaguely assume we will do it again at some point," Moffat said to the Radio Times. "I don't think it will be very soon. I think it's due for a bit of a longer gap... It's massive so there will always be a demand for it, I hope. And there is no upper limit on how long we can do it. Holmes and Watson can be 60 or 70. So I think we will do it again but I could be utterly wrong. We all do love it and we all like each other. It's a small team of very nice people."
Gatiss added that it will be a few years at least before we see the show's return, saying telling the Radio Times he has "no immediate plans" to bring it back. However, he did say, "Everyone's really very up for it; it's just so very difficult to schedule everyone. It's just so hard to get Benedict and Martin's diaries to align. 
He continued: "I think in a few years' time [if] we came back and said, 'Shall we do another one?' I think everyone would be very happy to." 
Although we're not getting our hopes up just yet, it seems like the door is always open for a little bit more Sherlock.