Marvel Has At Least Seven Movies Planned After Avengers 4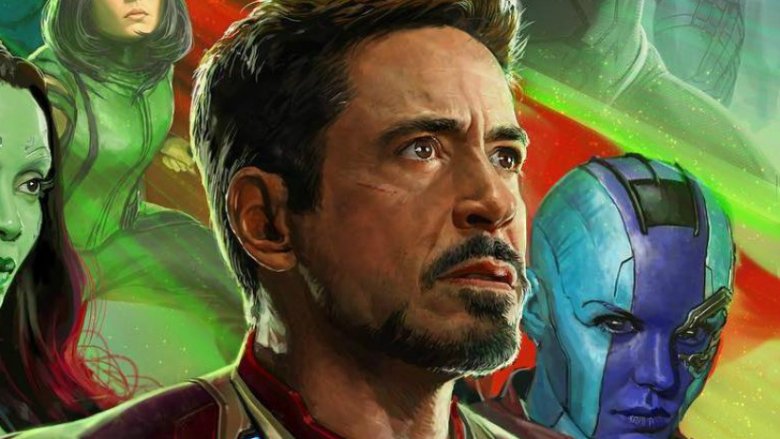 Marvel Studios
The Marvel Cinematic Universe will continue to expand at a rapid rate, even after the destructive events of Avengers 4.
Marvel Studios head Kevin Feige has said that 2019's Avengers 4, the follow-up to the upcoming Avengers: Infinity War, will be a "finale" to the MCU we know and love, but it's still not clear what "Phase 4" will bring. However, there's reason to believe Marvel won't slow down on the big screen.
New York Times reporter Brooks Barnes tweeted a list of planned releases coming from Disney through 2023, and it includes seven Marvel flicks coming after Avengers 4.
Good lord. Disney just pushed through a slate update stretching to 2023: pic.twitter.com/fFsfF1IuVm

— Brooks Barnes (@brooksbarnesNYT) March 1, 2018
We know Guardians of the Galaxy Vol. 3 is expected to arrive in 2020, so it's likely that's the movie scheduled for that summer. The only other Marvel film definitely announced after that is Spider-Man: Homecoming 2, but that's not coming from Disney. 
So what are all these other movies? Now that Black Panther has become one of the biggest superhero movies of all time, it seems all but certain that one of the future movies will be a sequel. Feige has already talked (via Variety) about bringing director Ryan Coogler back for Black Panther 2. There's also a good chance we'll get sequels to Doctor Strange and Captain Marvel, which arrives a few months before Avengers 4. Then there's also the Black Widow movie that's reportedly in development for Scarlett Johansson. 
However, plenty of Marvel stars including Chris Evans (Captain America), Robert Downey Jr. (Iron Man), and Chris Hemsworth (Thor) will have fulfilled their contracts by the time Phase 4 arrives. Both Evans and Hemsworth have hinted their time in the MCU might come to an end, and Feige has said that the MCU will look "very different" after Avengers 4.
Of course, it's possible that Disney is already planning for Marvel movies coming from 20th Century Fox after the recent game-changing acquisition of that studio. If that's the case, then some of the future movies could come from the X-Men universe that includes Deadpool, X-Force, and the New Mutants. But all indications are that the process is moving slowly, and it seems a little doubtful that Disney would already have release dates for flicks beyond what we're already expecting. 
Whatever the case, it's just good to see that the MCU still has a bright future. But we've still got several years to speculate about what's coming. Fingers crossed for that Rocket and Groot spinoff that Vin Diesel wants.