Sherlock Team Reuniting For Dracula Series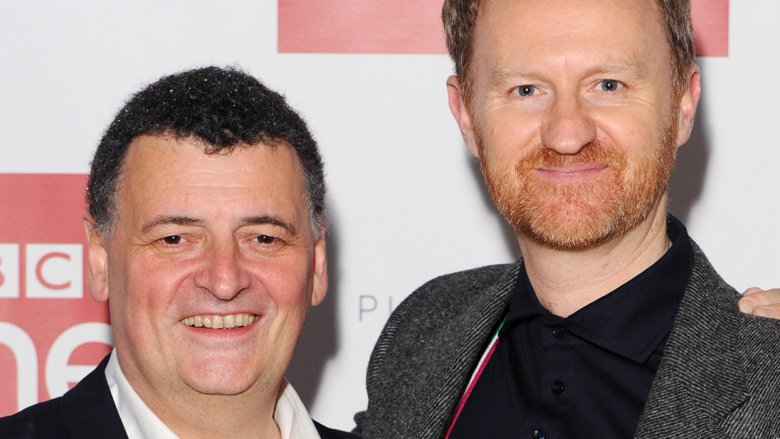 Getty Images
The writers and producers of Sherlock are reuniting to take on another classic character– Dracula. Variety reports that Steven Moffat and Mark Gatiss are behind a new adaptation of the Bram Stoker vampire novel, with discussions already underway to bring the series to the BBC.
Moffat and Gatiss are both currently working on other projects, so it could be a while before the series gets off the ground. Moffat is still at work on Doctor Who, although he is set to depart the series soon. He is next set to executive produce a feature film adaptation of his miniseries Jekyll, with the movie starring Chris Evans and featuring Zombieland's Ruben Fleischer as a director. 
Gatiss, meanwhile, is an actor and writer, known for his appearances on Sherlock, Taboo, and Game of Thrones, as well as his time as a writer on Doctor Who and The League of Gentlemen. He is currently filming the TV mini-series Gunfire and is also set to appear in the biopic The Favourite, which stars Emma Stone, Rachel Weisz, and Olivia Colman. 
When Dracula does get underway, it is set to follow the same format as Sherlock, featuring a limited run of feature-length episodes. It hasn't been revealed yet if the series will follow Sherlock's example of adapting the story for a modern-day setting. Scripts haven't been written yet, so it will likely be a while before casting begins, but, should the pair have the same luck they did with Sherlock, the project is sure to attract some huge talent.
Dracula has already been fodder for many a TV and film project, including recent attempts like Dracula Untold, a Universal film which starred Luke Evans as the titular creature, and the NBC TV series Dracula, which starred Jonathan Rhys Meyers and ran for one season. (Hopefully Moffat and Gatiss' take will find more success.) While we wait for the spooky new series to hit the small screen, see some of the other classic villains that we'd like to have on our side in a fight.