Sherlock Holmes 3 Sets 2020 Release Date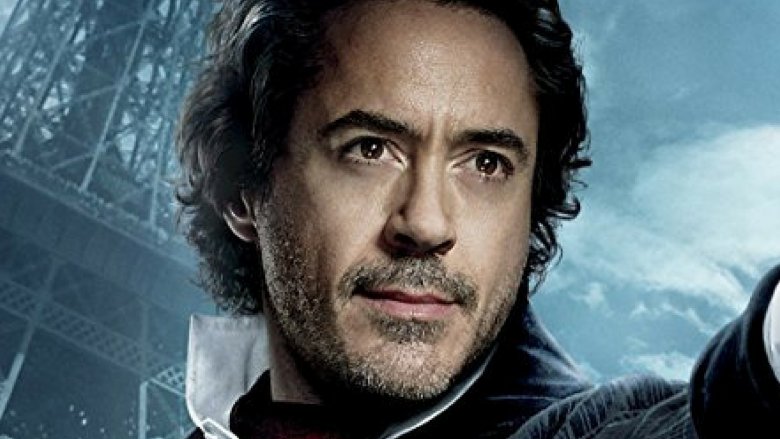 Robert Downey Jr. is continuing to build up an impressive post-Avengers resume. According to The Hollywood Reporter, the actor's Sherlock Holmes 3 has been dated for a Christmas 2020 release. Jude Law, who plays Watson, the sidekick to Downey's famed detective Sherlock Holmes, is also set to return for the film, which does not have a director attached yet.
While Downey's Sherlock Holmes films haven't exactly been as much of a critical hit as his Avengers: Infinity War co-star's Benedict Cumberbatch's take on the character, they have been big draws at the box office. The first film, which was released in 2009, brought in $524 million worldwide, including $209 million domestic, against a $90 million budget. (via Box Office Mojo)
The film, which also starred Rachel McAdams and Mark Strong, earned Oscar nominations for Hans Zimmer's score and Sarah Greenwood and Katie Spencer's art direction. Downey also won a Golden Globe for Best Performance by an Actor in a Comedy or Musical for his take on the finicky detective. The movie currently sits at a 70 percent on Rotten Tomatoes.
The movie quickly got a sequel in Sherlock Holmes: A Game of Shadows, which was released in 2011. The movie, which brought on board Noomi Rapace and Jared Harris, earned $545.4 million worldwide, including $186.8 million domestic. It also did well with critics, although it was a slight fall from the first film, earning a 59 percent on Rotten Tomatoes.
Chris Brancato (Hannibal) is set to write the script for the third film, which will hit theaters nine years after the sequel, likely thanks at least in part to Downey's busy MCU schedule. Guy Ritchie directed both of the first two films, although it's unclear if he'll be joining the third movie. The film already has some impressive competition at the box office, going up against James Cameron's Avatar 2 and the animated Sing 2.
Sherlock Holmes 3 will hit theaters on Dec. 25, 2020.