Martin Freeman Joins Diane Kruger In Spy Drama The Operative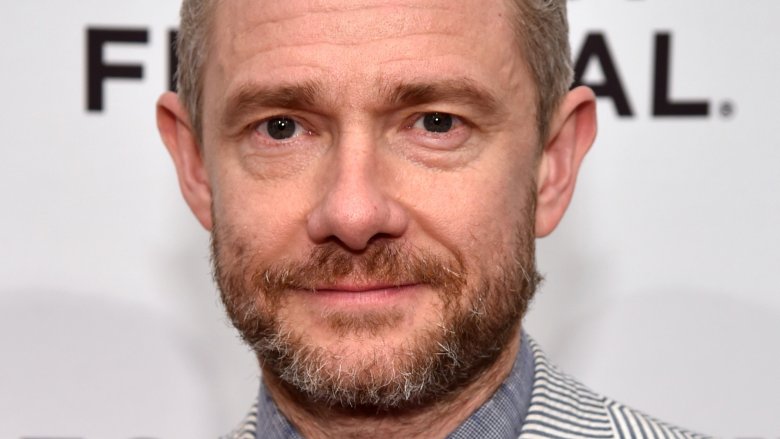 Getty Images
Martin Freeman has found his next role. According to Deadline, the Sherlock star has signed on to appear opposite Diane Kruger in the spy drama The Operative.
In the film, Kruger will play Rachel, a rogue spy from Israel's Mossad agency. When Rachel vanishes without a trace while attending her father's funeral in London, a cryptic call to her former handler Thomas (Freeman) provides the only clue towards finding her. Thomas is summoned to Mossad's headquarters from Germany, where he tries to retrace Rachel's steps from her time immersed in assignments targeting Iran's nuclear program. Thomas has to try to protect Rachel, while also assessing what threat she may pose to the organization. The movie will also feature Cas Anvar as Rachel's love interest, Farhad.
Freeman holds a Golden Globe nomination for his work on the first season of FX's Fargo. He has also won an Emmy for playing John Watson on BBC's Sherlock. Freeman is also known for appearing in the British version of The Office and for playing Bilbo Baggins in the Hobbit franchise. He most recently appeared in Marvel's Black Panther, reprising his Captain America: Civil War role as CIA agent Everett K. Ross. Freeman's next role is in the comedy Ode to Joy.
Yuval Adler (Bethlehem, Shooter) is set to direct The Operative, which he also wrote the script for. The movie is based on the Israeli best-selling book The English Teacher, written by former Israeli intelligence officer Yiftach Reicher Atir. Eitan Mansuri (The Congress), Anne Carey (Adventureland), Michael Weber (Barbara), and Viola Fugen (Cemetary of Splendor) will produce, while Teddy Schwarzman (The Imitation Game) will executive produce and Jean Labadie (Thelma) will co-produce. Filming is set to begin next month.
The Operative does not have a release date yet.