The Flash Promotes Jessica Parker Kennedy To Series Regular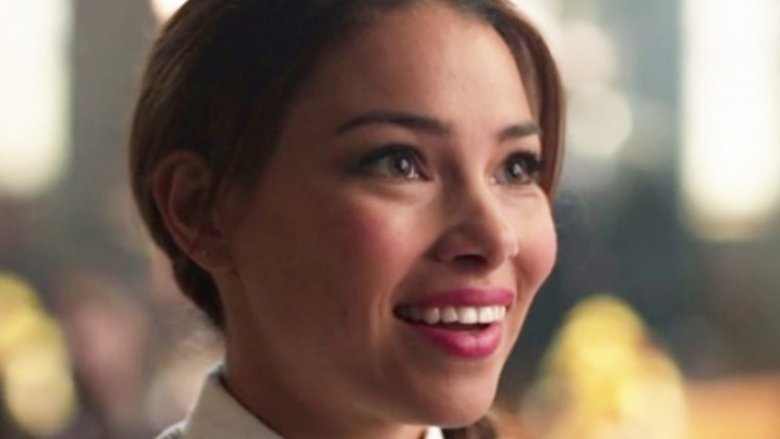 It's no mystery: the character formerly known as Mystery Girl will be an even bigger presence in The Flash moving forward. 
As detailed by Deadline, Jessica Parker Kennedy has been promoted to series regular for the superhero drama series' upcoming fifth season. 
Kennedy made her debut as Mystery Girl on the CW's fourth annual crossover event "Crisis on Earth-X," in which she approached Barry Allen (Grant Gustin) and Iris West (Candice Patton) during their doomed wedding. She later appeared in various episodes throughout The Flash season 4. 
Viewers picked up on tiny hints about Mystery Girl's true identity before it was revealed that she's actually Nora West-Allen, Barry and Iris' daughter from the future. Of course, plenty of fans suspected that Kennedy's Mystery girl was the child of the series' central characters given the manner in which she made her first appearance, but it wasn't until the very last episode of season 4 that their theories were confirmed. 
In the season 4 finale, entitled "We Are the Flash," Mystery Girl aided the Flash in saving Central City, came clean about who she really is to her parents and Team Flash, and then admitted that she committed a terrible mistake many have assumed has something to do with time travel. (Hey, she is the Scarlet Speedster's daughter, and he's never been that great at jumping through time.)
Kennedy is now the third Flash cast member to get bumped to series regular. She joins recently promoted actors Hartley Sawyer, who previously recurred as Ralph Dibny (better known as the Elongated Man), and Danielle Nicolet, who has played district attorney Cecile Horton since season 1. 
According to past casting reports, season 5 of The Flash could see Nora and the gang face off against an immortal metahuman referred to as "Desmond Paull" — who just might be The Flash comics character David Hersch, otherwise known Cicada. 
The Flash will zip back onto our television screens for season 5 sometime this fall.