The Flash Promotes Hartley Sawyer To Series Regular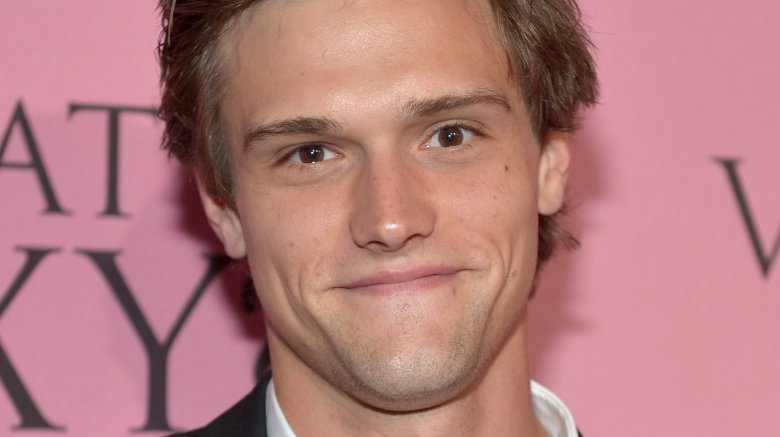 Getty Images
The Elongated Man is sticking around. According to Deadline, The CW has promoted Hartley Sawyer to series regular on their superhero show The Flash. Sawyer debuted as Ralph Dibny, also known as the Elongated Man thanks to his ability to do some pretty extreme stretching, in season four.
The Flash, which stars Grant Gustin as the title character, featured Dibny in a recurring role throughout season four. Their version of the character was a formerly corrupt cop who was kicked out of the Central City Police Department for planting evidence. However, over the course of the season, he became an important ally of Barry and his team. Although Dibny had a close call with the Thinker (Neil Sandilands) at the end of season four, he later became an instrumental part of the villain's ultimate defeat.
Deadline reports that the show has also upgraded Danielle Nicolet, who plays D.A. Cecile Horton, to series regular. Nicolet's Horton got more screen time recently thanks to her budding relationship with Jesse L. Martin's Joe West. Introduced in season one, Horton has also been recently dealing with increasingly strange powers thanks to her pregnancy.
The ever fluctuating cast of the Arrow-verse took a hit recently when Keiynan Lonsdale, who plays Kid Flash, announced that he wouldn't be returning next season. Paul Blackthorne also recently departed The Flash's sister show Arrow after six seasons. However, the universe did recruit Matt Ryan's Constantine and Jes Macallan's Ava Sharpe as series regulars for the upcoming season of their team-up series Legends of Tomorrow.
The Flash returns for its fifth season this fall on The CW.