The Flash Casts Hartley Sawyer As The Elongated Man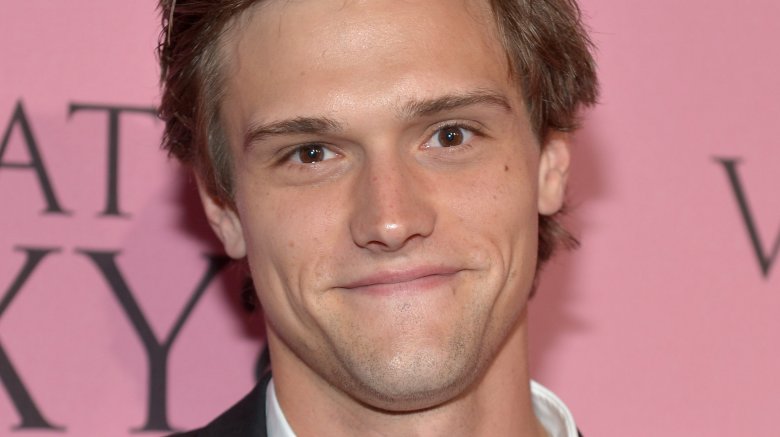 Getty Images
Team Flash just gained another member. Entertainment Weekly reports that Hartley Sawyer has joined season four of The CW's The Flash in a recurring role as Ralph Dibny, also known as the Elongated Man.
The Elongated Man is described as a fast-talking PI with some pretty impressive investigative skills. When he realizes he has the power to do some extreme stretching (likely, on the show, thanks to the particle accelerator explosion that kicked off the series), he uses his newfound powers to help Barry and his buddies solve one of Central City's biggest mysteries.
Dibny has already been mentioned on the show as one of the people who died in the particle accelerator explosion, so it remains to be seen how he will be brought back in to the fold. The appearance will mark one of Sawyer's most notable TV roles to date, but he is a seasoned guest star, having appeared on shows like GCB, Don't Trust the B—- in Apartment 23, The Young and the Restless, The McCarthys, and, most recently, Saving the Human Race: Webisodes.
Barry will need all the help he can get when The Flash returns for season four. The hero will still be reeling from his time in the Speed Force, which star Grant Gustin says will cause him to return as a changed man. "Our first episode is called 'Reborn,' and it is kind of a rebirth for Barry, but he's kind of scrambled too, because he's experienced so much so quick over the course of six months, even though for him it was an eternity," Gustin previously teased. "He's not Barry when we see him for the first time."
Barry's time away won't be the only thing impacting the team, either. They'll have to deal with the loss of one of their own, with Tom Felton's Julian Alpert not returning as a series regular. On top of all of that, they'll have to contend with a new villain in Clifford Devoe, also known as the Thinker, who will be played by The 100's Neil Sandilands. The Thinker will get back-up from his right-hand woman The Mechanic, played by Dominion's Kim Engelbrecht. Cisco will also have his own problems to deal with in Danny Trejo's Breacher, the over-protective father of Jessica Camacho's Gypsy. 
The Flash doesn't return to The CW until Oct. 10, so it will be a while before we see how Sawyer and the other new additions fit in to the show. For now, see how the cast should really look based on the comics.