Arrowverse: All 5 DC Series Score Renewal Orders From The CW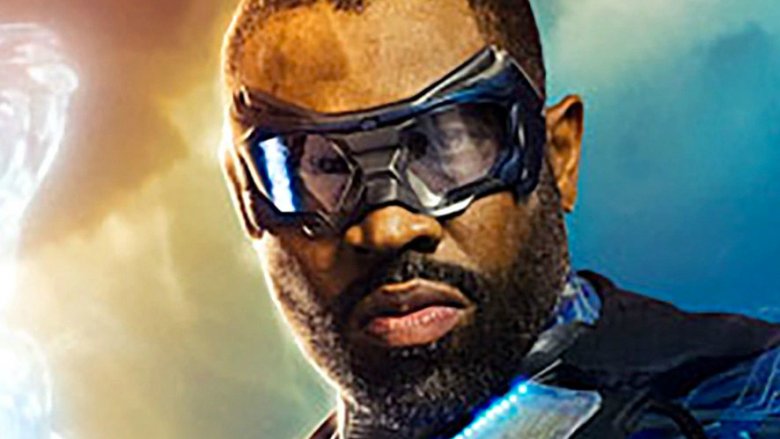 CW
Black Lightning's back — and so is everyone else in the Arrowverse.
The CW has announced renewal orders for all five of its DC-branded superhero series, meaning that the adventures of Arrow, The Flash, DC's Legends of Tomorrow, Supergirl, and newcomer Black Lightning will all continue for at least one more year, according to a report by Deadline.
It's great news for the televised shared universe, which has grown into a formidable storytelling playground since the first episode of Arrow hit the airwaves in 2012. 
The renewal orders were announced around the same time that Arrow star Stephen Amell shared his prediction that the newest live-action DC show, Black Lightning, would eventually, inevitably cross over into the wider Arrowverse, making it an exciting time to be a fan of the sprawling, universe-spanning story. 
Amell, according to reporting by Comic Book, made his comments about a potential Black Lightning crossover during a panel at Washington DC's Awesome Con, responding to a question from an audience member.
"Everyone pretends like we're not going to eventually cross over with Black Lightning, but we're probably gonna cross over with Black Lightning, because that's just the way that the world works," Amell said. 
Originally, the world we fans know as "the Arrowverse" was just a little superhero show about a B-tier Bruce Wayne clone called Arrow. That show spun off The Flash, which then helped to spin off Legends of Tomorrow in 2016. 
Black Lightning's slow arrival to the Arrowverse isn't unprecedented. Supergirl, which debuted on CBS in 2015, originally occupied a similar maybe/maybe not position regarding its inclusion in the Arrowverse, with the series finally crossing over with The Flash late in its first season in a well-received team-up. 
Additionally, the NBC-based DC Comics series Constantine spent its entire single season of existence in its own world before being retroactively folded into the Arrowverse, with the character officially set to join the Legends of Tomorrow in its next season. 
Now, it appears that Black Lightning is getting a similar treatment. While producers at first insisted the series, initially developed at Fox, would remain its own thing, that insistence has begun to erode. Is the path being cleared for a bonkers five-way crossover? We certainly hope so — and now that all five shows have been guaranteed another year to do their things, hopefully the higher-ups at the CW take the opportunity to make it happen before it's too late.