The Flash Producer Says Fans Have Yet To Guess Identity Of Mystery Girl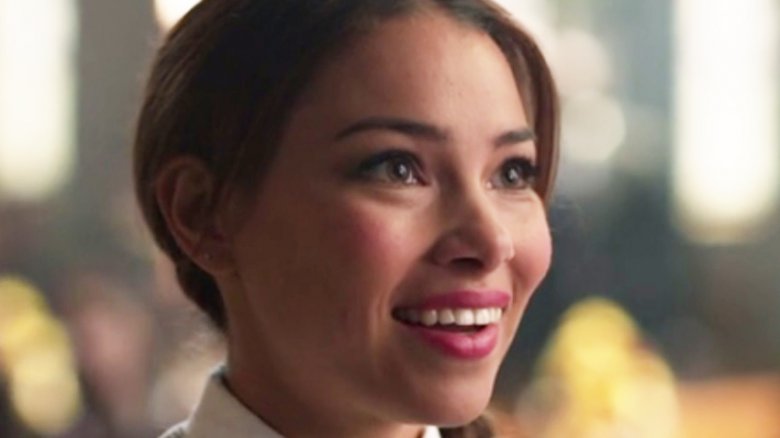 The strange, perhaps villainous woman that's been orbiting our heroes on The Flash this season remains an enigma.
Speaking in an interview with TV Guide, The Flash executive producer Todd Helbing talked the identity of the mysterious new character played by Jessica Parker Kennedy, and shared his belief that no fan theory had yet pinned down who the woman really is.
Many fans have theorized that the character, who first showed up during Barry and Iris' wedding during the first episode of the Crisis on Earth-X crossover, is in fact Dawn Allen, the time-displaced daughter of Barry and Iris from the comics. 
Helbing says that's not the case. Other theories about the character's identity have involved linking her to the villainous Thinker, or pinning her as the yet-unseen apprentice of Earth-Three's Jay Garrick, but these hypotheses might be dead ends as well. Asked whether or not fans had begun circling the true identity of Kennedy's character, the producer said, "Not really, no."
"Every year there's theories all over the place about what we're doing and some of them get pretty close," Helbing continued. "Some of them they hit like one part of it but they don't get other parts, so it's fun to read. I don't think anybody ever is going to guess exactly what it is."
For four seasons now, The Flash has been plucking characters from the deep bench of DC Comics and adapting them for stories in the series. The show has never been shy about significantly altering aspects of these characters until they share nothing with their inspirations but a name, so while it's still possible that fans are in the ballpark with one of their theories, they may not be able to guess the unique wrinkles that the show's writers have added to the character's story.
Also remaining unknown is whether or not the character is a hero or a villain. While she's spent her few appearances on the show thus far acting all smiles and exhibiting a sort of adorable energy, there also appears to be something sinister about the secrets that she's keeping. Generally, it's hard to come up with a benevolent reason for her to be stalking Team Flash.
The Flash's fourth season airs on the CW on Tuesdays at 8/7c.