Captain Marvel Lands Pinar Toprak As Marvel's First Female Composer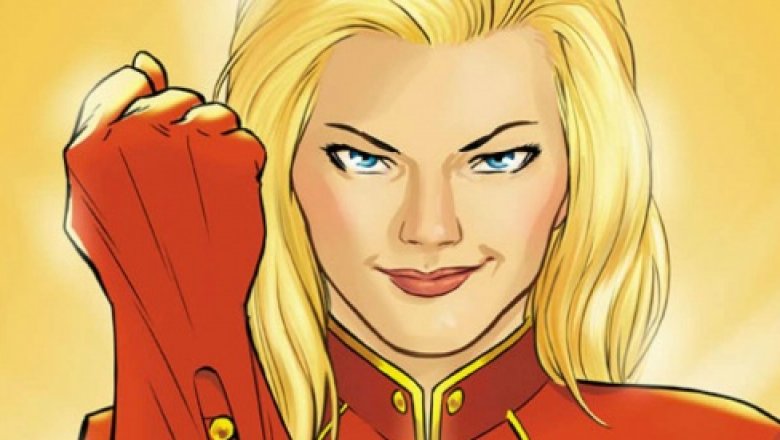 Captain Marvel just landed even more girl power. According to The Hollywood Reporter, Marvel has chosen Pinar Toprak to compose the score for the film, making her the first ever female composer in the MCU.
Toprak has racked up some impressive credits during her time as a composer, including putting together the music for the pilot and three other episodes of Syfy's Superman prequel series Krypton. Her other past gigs include Sinner, The Crimson Mask, Girls! Girls! Girls!, Vamperifica, The Challenger, and Fortnite. She is also set to provide the music for the upcoming films Focus Group, The Angel, and It's Time. Toprak was also a part of the music department for Justice League, credited with composing additional music.
"It's an incredible honor to be a part of the Marvel Universe," Toprak wrote in an Instagram post announcing the job. "So many thoughts racing through my head. And the main one is gratitude. I have so many people to thank for helping me on this journey but first and foremost, my incredible agents Laura Engel and Richard Kraft for believing in me from day one and Dave Jordan and directors Anna Boden and Ryan Fleck for giving me this opportunity of a lifetime."
Brie Larson is set to play the title character in Captain Marvel, which will be set in the 1990s. The film will follow Larson's Carol Danvers as she takes on her heroic identity and gets caught up in an intergalactic conflict between two alien worlds. The film will also feature Samuel L. Jackson and Clark Gregg reprising their roles as Nick Fury and Phil Coulson, respectively. Djimon Hounsou and Lee Pace also reprise their roles from Guardians of the Galaxy.
Jude Law leads the new cast as Carol's mentor Mar-Vell, while Annette Bening will play a scientist and Gemma Chan will play a Kree geneticist. Ben Mendelsohn, Lashana Lynch, Algenis Perez Soto, Rune Temte, McKenna Grace, Robert Kazinsky, Kenneth Mitchel, Vik Sahay, and Colin Ford also star in the film, which is co-directed by Mississippi Grind's Boden and Fleck based on a script from Liz Flahive (GLOW), Meg LeFauve (Inside Out), Carly Mensch (Weeds), Nicole Perlman (Guardians of the Galaxy), and Geneva Robertson-Dworet (Tomb Raider).
Captain Marvel is set to hit theaters on March 8, 2019.