Gemma Chan Cast In Captain Marvel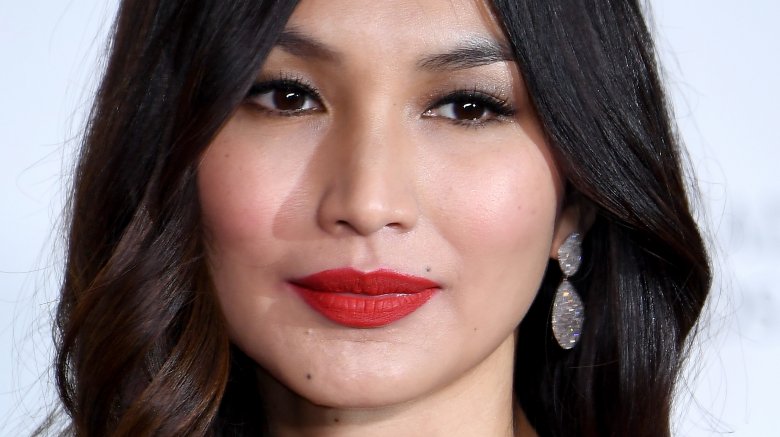 Getty Images
Disney and Marvel are locking in the Captain Marvel cast, adding Gemma Chan to the Brie Larson-topped roster. 
Deadline confirms that Chan, best known for portraying Anita/Mia in the Channel 4 sci-fi series Humans, will take on the role of Minn-Erva to star opposite Larson's Carol Danvers/Captain Marvel. 
A Kree geneticist and spy also known as Doctor Minerva, Chan's character first appeared in the May 1977 comic Captain Marvel #50. Scott Edelman and Al Milgrom are the minds behind Minn-Erva, who first traveled to Earth in search of Captain Mar-Vell, the exiled Kree who eventually passed the Captain Marvel torch to Carol Danvers. Minn-Erva sought to mate with Captain Mar-Vell, hoping to use his modified genetic code to advance the entirety of the Kree species. Beyond her unique motivations, Minn-Erva also possesses incredible strength (we're talking the ability to lift 10 tons!), subsonic speed, enhanced perception, and the power to fly. 
Chan joins Jude Law as Walter Lawson/Mar-Vell and Samuel L. Jackson as Nick Fury, as well as Ben Mendelsohn, DeWanda Wise, and Robert Kazinsky in undisclosed roles. 
Though details regarding what exactly Captain Marvel will entail aren't exactly abundant at the time of writing, we do know a few key components about the film. It's an origin story set in the 1990s, and will center around Larson's Carol Danvers, a U.S. Air Force pilot who gains superhuman strength, flight, and energy projection powers following an accident that made her human DNA fuse with that of a Kree alien. Captain Marvel will also feature the Skrulls, a pack of nefarious, shape-shifting aliens that are constantly at odds with the Kree. The green-skinned Skrulls first entered the Marvel Comics canon in 1961's Fantastic Four #2. 
Larson previously described Captain Marvel as "a believer in truth and justice, "a bridge between ... Earth and space," and someone who battles "between the flaws that are within her and all this good she wants to try and spread [to] make the world a better place." 
Marvel Studios president Kevin Feige took praise to the next level, claiming that, upon her introduction, Captain Marvel will become the most powerful character the Marvel Cinematic Universe has ever seen. "All of the Marvel characters have flaws to them [and] all of them have a deep humanity to them," he said. "With Captain Marvel, she is as powerful a character as we've ever put in a movie. Her powers are off the charts, and when she's introduced, she will be by far the strongest character we've ever had. It's important, then, to counterbalance that with someone who feels real. She needs to have a humanity to tap into, and Brie [Larson] can do that."
Outside of her work on Humans, Chan has credits in Secret Diary of a Call Girl, Fresh Meat, Bedlam, Death in Paradise, and Brotherhood. On the big screen, the actress has appeared in films like Shanghai, Submarine, The Double, Jack Ryan: Shadow Recruit, London Fields, Fantastic Beasts and Where to Find Them, Transformers: The Last Knight, and Stratton. Chan will next star as Astrid Leong-Teo in Crazy Rich Asians, and as Elizabeth Hardwick opposite Saoirse Ronan and Margot Robbie in the Focus Features film Mary Queen of Scots. 
Directed by Anna Boden and Ryan Fleck, Captain Marvel is due out on March 8, 2019.