Game Of Thrones Star Alfie Allen Cast In Taika Waititi's Jojo Rabbit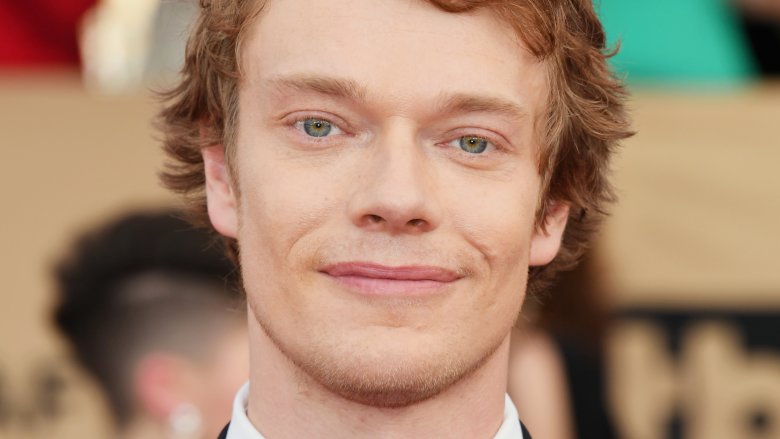 Getty Images
Does this count as a Game of Thrones/Thor: Ragnarok crossover?
Game of Thrones actor Alfie Allen has joined the cast of Thor: Ragnarok director Taika Waititi's Jojo Rabbit. Deadline confirmed Allen's involvement in the forthcoming World War II satire in which Waititi stars as a "goofy, charming" version of Adolf Hitler. 
Allen, who portrays the long-embattled Theon Greyjoy on the acclaimed HBO drama series, is set to play Finkel, the second in command to Sam Rockwell's Nazi youth camp leader Captain Klenzendorf. In addition to acting alongside Waititi, Allen will share the screen with child actor Roman Griffin Davis — who stars as the eponymous Jojo, a naive 10-year-old boy living in Nazi Germany, who's only confidant is his imaginary friend Adolf — as well as with Scarlett Johansson, who plays Jojo's mother Rosie.
Jojo Rabbit will feature, as Waititi once assured the world, an extremely satirical take on history's most hated dictator. Instead of being the figure everyone knows and despises, Hilter in Waititi's film is blissfully unaware of the horrors of the world and acts as "a lonely boy's best version of his hero, which is really his dad." Fictional Hitler's disposition will surely change after Jojo discovers that a young Jewish girl, played by Thomasin McKenzie, has been living in the attic of his home. 
Not only will Allen hold a role in Jojo Rabbit, but he's also set to appear in director Coky Giedroyc's How to Build a Girl. Beanie Feldstein, the younger sister of actor Jonah Hill, leads the film as the "opinionated and overweight" Johanna Morrigan who reinvents herself as the effervescent and unbridled music critic Dolly Wilde. Allen will portray John Kite, a rockstar musician who meets Johanna when she scores an interview with him. 
During his time on Game of Thrones, Allen appeared in films like Confine, Plastic, John Wick (as Iosef Tarasov, the guy who shot John Wick's dog and sparked his whole revenge killing spree), and Pandemic. He'll next star as Lynch in Shane Black's The Predator, which is due out on September 14. 
Allen's casting in both Jojo Rabbit and How to Build a Girl seems to indicate that the actor is continuing to shift his focus from the small screen to the silver one — a wise move as Game of Thrones approaches its eighth and final season, set to premiere sometime in 2019.
Jojo Rabbit doesn't yet have a release date.