Actors Who Flat Out Refused To Promote Their Own Movies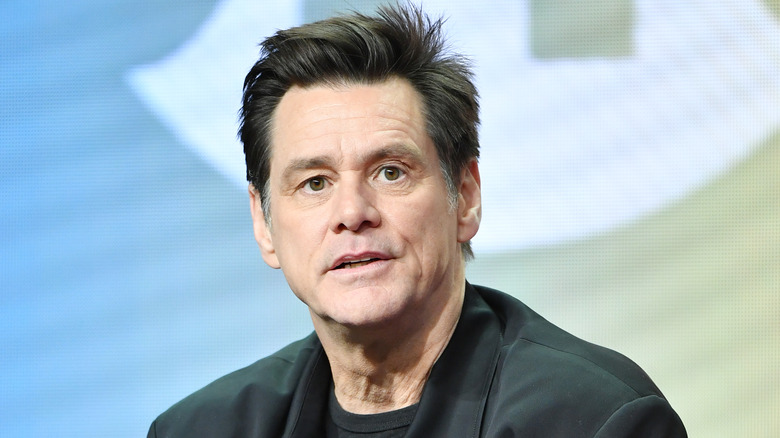 Amy Sussman/Getty Images
To many people, acting might seem like one of the easiest careers. After all, shoots might last only a few weeks or months and the biggest names are paid huge sums of money to appear. But the film industry depends on its stars for more than great performances, and actors are expected to put the work in long after filming has wrapped promoting releases as they are about to hit cinema screens around the world.
This will usually involve everything from press interviews to premiere appearances as studios try to increase anticipation for a film. But that is not always the case and occasionally an actor may not do any publicity for a new movie at all. They might refuse to promote a film for all kinds of reasons — perhaps they had a row with a director or were so disappointed with the final cut that they want to disassociate with it. Some even boycott as a show of support for a cause they believe in. Whatever the case, these actors all made a choice not to do any promotional work on a film leaving their co-stars to pick up the slack.
Vince Vaughn - Four Christmases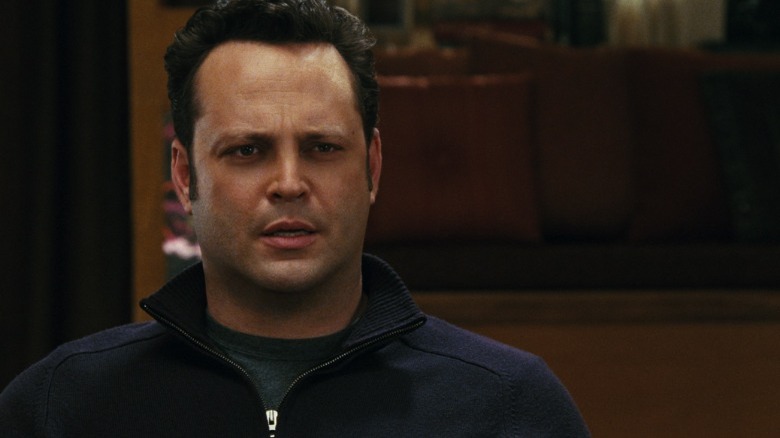 Warner Bros. Pictures
"Four Christmases" is a 2004 comedy film that centers on Brad and Kate, a couple that tries to avoid spending time with their dysfunctional families at Christmas but is forced to visit their relatives after their flight out of the country is canceled. Played by Vince Vaughn and Reese Witherspoon, the pair soon learn surprising secrets about each other and discover that they actually do want to start a family despite previous misgivings about having children.
When it came time to promote the movie, though, only Witherspoon was present in interviews and press events. Reports at the time suggested that Vaughn had purposely scheduled other work to clash with the promotion of "Four Christmases" as a way of getting out of having to appear alongside his co-star. The actor did not even go on to attend the premiere of the film, being notably absent from the red carpet.
This seemingly came from a conflict between the two actors that eventually led to scenes being cut as the two didn't want to spend more time together. An interview with Witherspoon at the premiere by The Hollywood Reporter also contains what many believe to be a sarcastic remark about Vaughn being great to work with.
Lindsay Lohan - The Canyons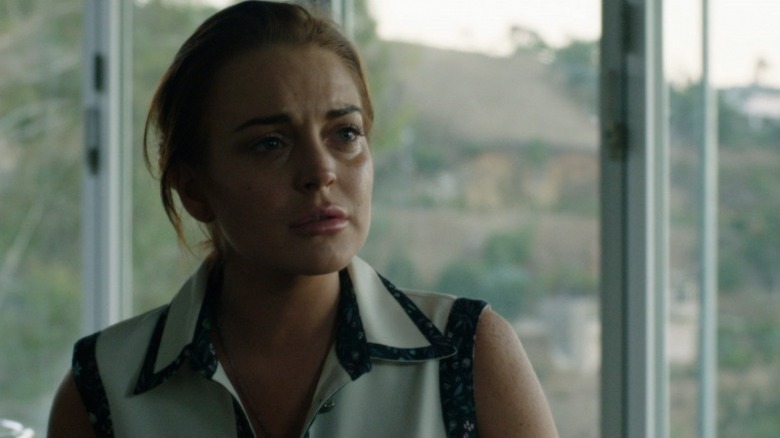 IFC Films
At one point, Lindsay Lohan was the biggest and most in-demand child star in the world. But in more recent times she has had a tough time in the world of entertainment and rarely appears in any major projects on film or television. That might explain why she agreed to be cast in the 2013 film, "The Canyons," directed by "Taxi Driver" and "Raging Bull" writer, Paul Schrader. It stars Lohan alongside adult film actor James Deen in a story that follows the controlling and abusive Christian and his relationship with Tara.
Despite landing rather poorly with critics and fans, Lohan's performance did receive some praise. Yet, her work didn't extend to helping promote the film, with the director laying much of the blame on the poor performance of "The Canyons" at her feet. Lambasting the actor in public, Schrader claimed that she refused to do any promotional work for the film even though he had moved premiere dates and locations to better suit her schedule. The filmmaker was even more furious considering that he felt he had given Lohan multiple chances throughout filming when she had proved unreliable.
David Hyde Pierce - Hellboy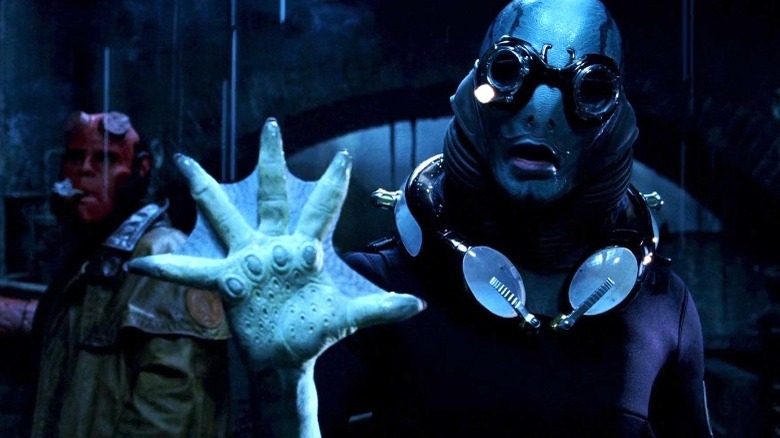 Sony Pictures Releasing
2004's "Hellboy" came several years before the big boom in comic book adaptations but was still successful enough to lead to a sequel in 2008 and a reboot of the franchise in 2019. Directed by Guillermo del Toro and based on the Dark Horse Comics character, the film stars Ron Perlman as the titular half-demon hero as he works at the Bureau for Paranormal Research and Defense alongside FBI agent Johnny Myers (Rupert Evans) and the amphibious humanoid, Abe Sapien (Doug Jones). Though played by Jones, Sapien is actually voiced by "Frasier" star, David Hyde Pierce, who refused to be credited for his work.
Pierce was reportedly hired for the role because he was a more recognizable name but the actor did not want to take away from Jones' performance. In an interview with io9, Jones confirmed that Pierce refused any credit for his voicework and did not do any promotional work because he wanted his co-star to take all of the plaudits for the job. For the sequel, "Hellboy II: The Golden Army," Abe was portrayed completely by Jones, who has also provided the voice for the character in an animated television series.
Burt Reynolds - Boogie Nights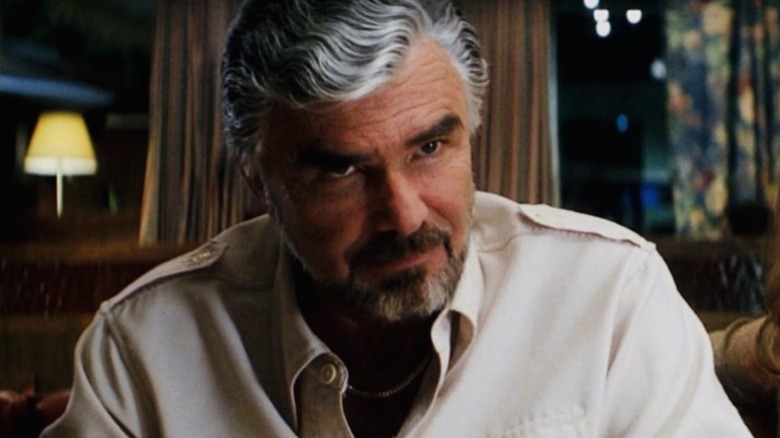 New Line Cinema
Paul Thomas Anderson released "Boogie Nights," his comedy-drama about the life of pornographic stars, in 1997, which featured a cast made up of Mark Wahlberg, Burt Reynolds, Julianne Moore, Heather Graham, and Don Cheadle among many others, with a story largely charting the rise and fall of the porn industry in the United States during the '70s and '80s.
"Boogie Nights" went on to be a huge hit. It had a successful box office run and received widespread praise from both the audience and critics in addition to being nominated for a number of awards, including best supporting actor and actress nods for Reynolds and Moore. But one person who wasn't happy with the film was Reynolds himself, who despite putting in one of the best performances of his career, hated the movie and regretted filming it so much that he even fired his agent.
His distaste for "Boogie Nights" and his frosty relationship with director Anderson meant that Reynolds hardly did any promotional work for the film. This extended to a lack of campaigning for the Oscar he was nominated for, something that co-star Wahlberg believes may have cost him the Academy Award which eventually went to Robin Williams for "Good Will Hunting."
Mo'Nique - Precious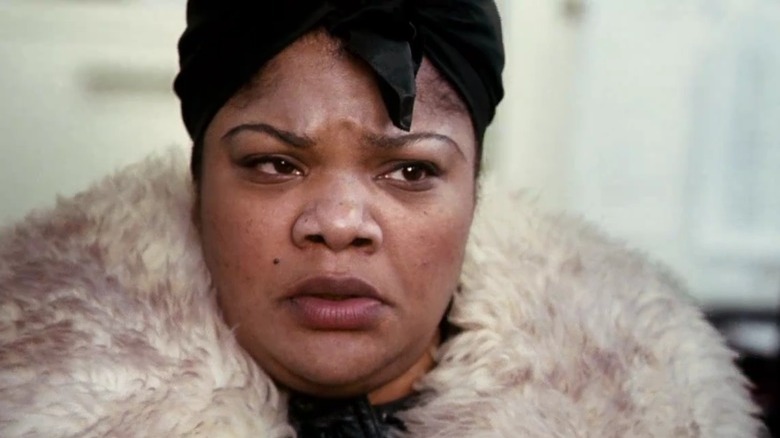 Lionsgate
Based on the 1996 novel, "Push," by American author, Sapphire, "Precious" is a 2009 film directed by "Empire" co-creator and "Monster's Ball" producer, Lee Daniels. The story follows a young girl, Claireece Jones, who has a deeply troubled background and is pregnant with her second child. Illiterate and facing few life prospects, she is encouraged to enroll in an alternative school that could give her a second chance against the wishes of her unemployed mother, Mary.
The film won critical acclaim, with Gabourey Sidibe and Mo'Nique receiving particular praise for their performances as Claireece and Mary respectively. Each received a number of high-profile award nominations, with Mo'Nique taking home an Academy Award for her role. But she famously did not do any campaigning on the award circuit ahead of the Oscars and was unwilling to travel in order to promote the film ahead of its release. Mo'Nique later claimed this was so that she could spend more time with her family. However, she also revealed that she was paid just $50,000 for her role in the film and felt that she should have been compensated more to go out and do extra work promoting "Precious."
Daniel Craig and Rachel Weisz - Dream House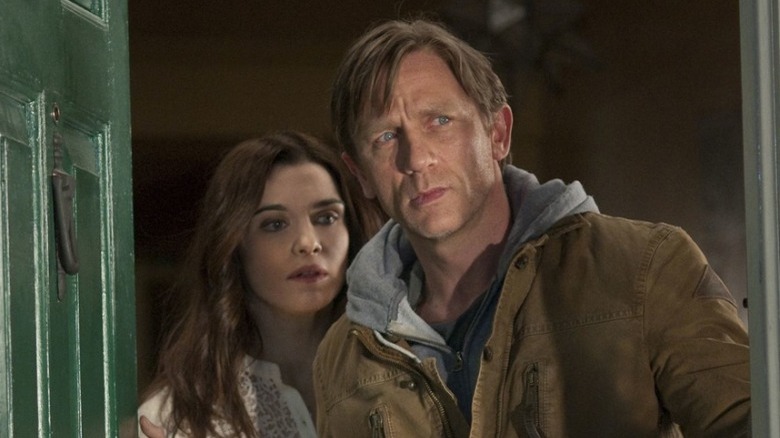 Universal Pictures
Released in 2011, "Dream House" is a psychological thriller by director Jim Sheridan. Daniel Craig and Rachel Weisz portray a couple who have recently bought a country house to live in with their children. However, the family soon starts to experience strange events in the home and hears stories of the previous owners, a husband that killed his wife and children. In an unsurprising twist that was spoiled during the trailer for the film, it is revealed that Craig's character is this husband who is having delusions that his family is still alive.
"Dream House" had a troubled production and wasn't screened to critics ahead of its general release. Part of the issue appeared to be that the director didn't have full control of the film, with producers taking over the final cut, and this led to Sheridan attempting to have his name removed from the movie. The strange events led to both Craig and Weisz refusing to do any publicity for "Dream House," perhaps out of protest to support Sheridan, showcasing just how difficult the situation had become for everyone involved.
Jim Carrey - Kick-Ass 2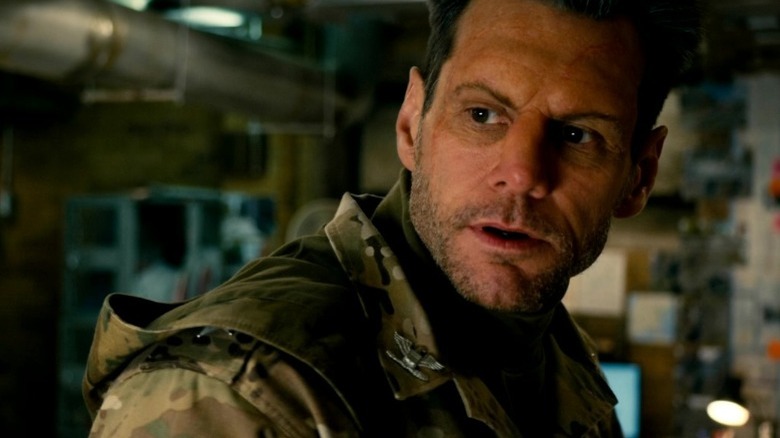 Universal Pictures
Following the success of the 2010 black comedy, "Kick-Ass," scripted by "Kingsman: The Secret Service" writer, Jane Goldman, and directed by "Layer Cake" filmmaker, Matthew Vaughn, a sequel was quickly put into development. Released in 2013, "Kick-Ass 2" saw Aaron Taylor-Johnson, Christopher Mintz-Plasse, and Chloë Grace Moretz reprise their roles as a trio of masked heroes and villains in New York, while Jim Carrey also joined the cast as Colonel Stars & Stripes.
Carrey's character is a former mafia member who worked with the villains in the first film but was never depicted on screen. By the time "Kick-Ass 2" takes place, he has renounced his previous criminal life and now operates the vigilante group Justice Forever having become a born-again Christian.
Just two months before the release of the sequel, Carrey revealed that he would not take any part in publicity for the movie. He cited concerns about the violence in the film and the Sandy Hook Elementary School shooting, tweeting: "I did Kickass a month b4 Sandy Hook and now in all good conscience I cannot support that level of violence." Meanwhile, comic book creator, Mark Miller, explained that he was confused as the violent nature of "Kick-Ass 2" had been obvious from the start of production.
Edward Norton - The Incredible Hulk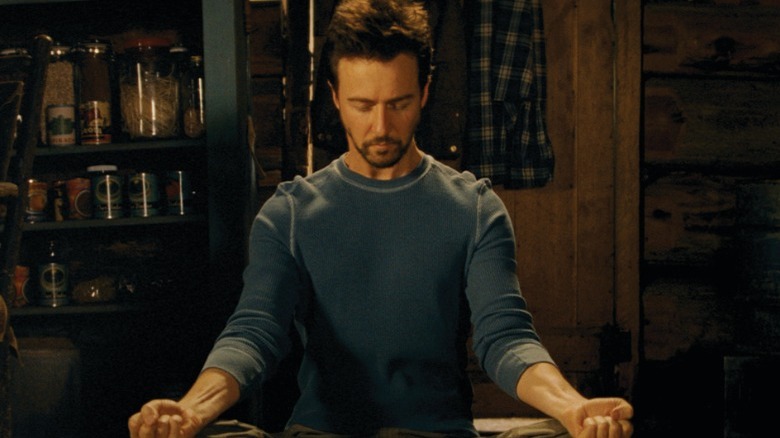 Universal Pictures
Edward Norton appeared as Bruce Banner in what was just the second entry in the MCU in 2008's "The Incredible Hulk." The film, which also stars Liv Tyler, Tim Roth, and William Hurt, charts the origin of the Hulk as the military tries to use him as part of a program to develop super soldiers. One of the most lackluster movies in the MCU, it faced a mixed reception and didn't perform well at the box office, although it was seen as a significant upgrade compared to the 2003 film.
By all accounts, including behind-the-scenes murmurs, the film was not an easy project to work on. Reports suggest Norton was difficult to work with, questioning the direction of the film and demanding frequent re-writes to the script. When it came time to publicize the release, Norton was notably absent while Liv Tyler and director Louis Leterrier completed a number of press interviews. These factors later led to Norton being replaced as Hulk in the MCU, with Mark Ruffalo taking over the role. Marvel Studios head Kevin Feige later said in a statement (via The Direct) that the decision was "rooted in the need for an actor who embodies the creativity and collaborative spirit of our other talented cast members."
Sean Connery - Bond 50: The Complete 22 Film Collection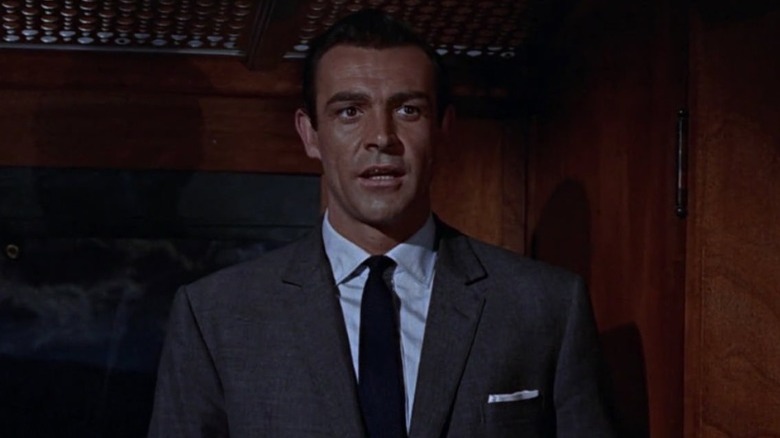 United Artists
To commemorate the 50th anniversary of the release of "Dr. No" — the first entry in Eon's celebrated "James Bond" franchise — a special DVD box set containing every entry in the series up to that point was released in 2012. An important occasion in the franchise's history, the release was accompanied by a significant marketing campaign that included former Bond actors promoting the box set, however, Sean Connery was notably absent from the publicity push.
Connery has always had something of a rough relationship with the "James Bond" franchise despite being arguably the best actor who portrayed the fictional spy. After all, he has appeared in many of the very best entries in the franchise, such as "From Russia with Love" and "Goldfinger." When the 50th-anniversary collection was released, the actor refused to return to do any promotion, while the likes of Pierce Brosnan and Roger Moore did. According to NY Daily News, Connery felt that he had been underpaid for his performances in the series but an agent for the actor explained that he had retired and did not want to make further public appearances.
Cameron Diaz - The Counselor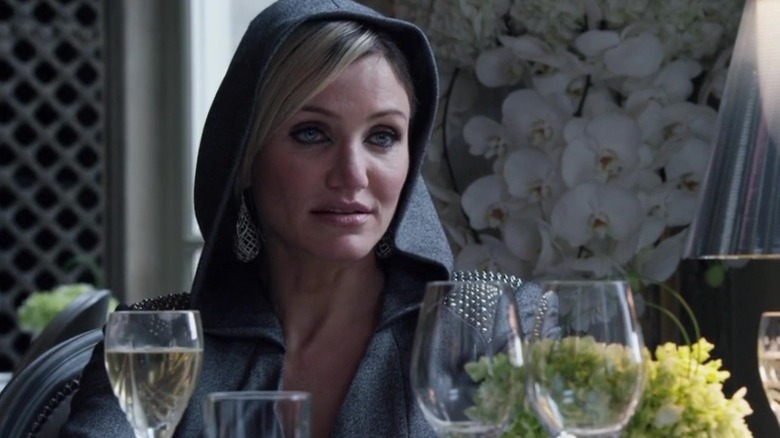 20th Century Fox
With a stacked cast made up of Cameron Diaz, Javier Bardem, Penélope Cruz, and Brad Pitt, "The Counselor" is a 2013 crime thriller that had high expectations — especially considering it was directed by Ridley Scott. It follows a criminal Texan lawyer who becomes embroiled in the illegal drug trade and faces dire consequences when a deal involving the cartel goes bad. It was one of Diaz's final films before her acting hiatus and failed to perform with mediocre reviews and a disappointing box office return.
The reason behind Diaz's apparent refusal to do any promotional work for "The Counselor" comes down to the fact that she was forced to redub all of her lines. According to The Hollywood Reporter, the actor had originally portrayed her character with a strong Bajan accent which was compared to Rihanna. However, studio executives pushed back against this and forced the actor to re-record all of the dialogue. The same article revealed that Diaz was less than impressed with this with being asked to go back and change her performance, which likely contributed to her not wanting to do any publicity.
John Cusack - Better Off Dead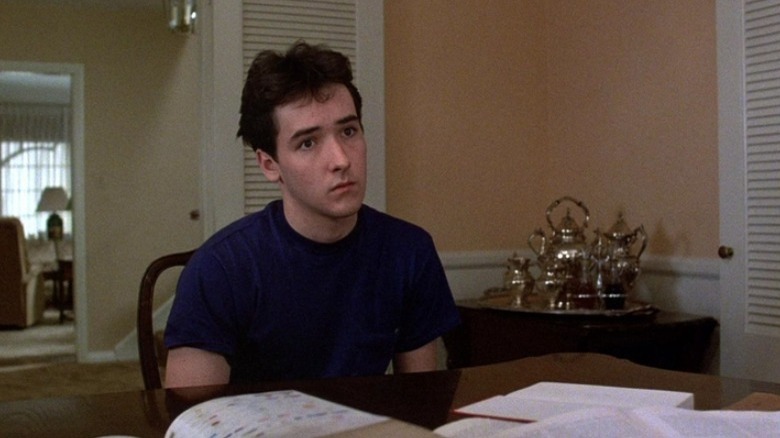 Warner Bros.
"Better Off Dead" is a 1985 film that stars a teenage John Cusack as a high school student, Lane Meyer, who repeatedly tries to end his own life after his girlfriend breaks up with him. Directed by Savage Steve Holland, the movie follows Lane's quest to win back his love by competing in a skiing competition with the help of a beautiful French exchange student when his inept attempts at suicide just cause more embarrassment for the youngster. While "Better Off Dead" was never a hugely popular release or a financial success, it has become something of a cult film in the years following its launch.
Cusack has never hidden his disdain for the movie. According to Holland, the actor walked out of a screening for "Better Off Dead" and refused to work with him again following the completion of the already-in-production "One Crazy Summer." Cusack told Holland that he hated the movie and he refused to do any promoting of it or "One Crazy Summer" because of how much he didn't like "Better Off Dead."
If you or anyone you know is having suicidal thoughts, please call the National Suicide Prevention Lifeline​ by dialing 988 or by calling 1-800-273-TALK (8255)​.
Ed Harris - The Abyss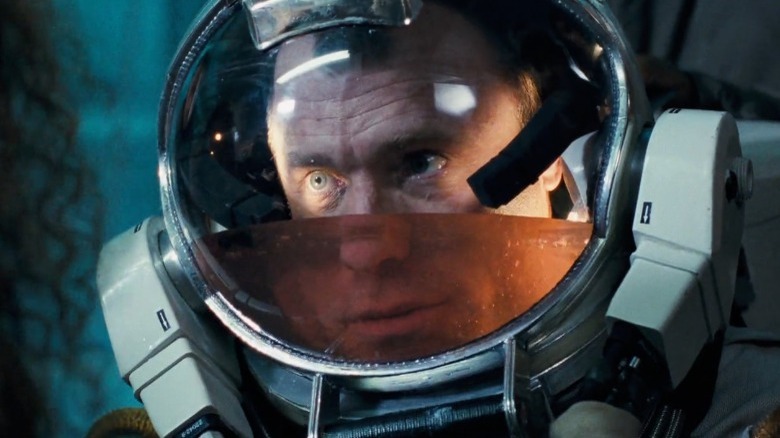 20th Century Fox
An example of a film that is almost impossible to watch unless you own the physical copy, "The Abyss" is a 1989 movie by director James Cameron. It is a sci-fi thriller that stars a number of actors, such as Mary Elizabeth Mastrantonio, Ed Harris, and Michael Biehn as they investigate a sunken nuclear submarine and discover that there is another strange lifeform living under the water. Proving to be one of Cameron's least successful movies at the box office, "The Abyss" was still something of a hit with critics and won an Academy Award for best visual effects.
By all accounts, the production of "The Abyss" was difficult, with Cameron putting the actors through various ordeals to get the footage he needed. Speaking to the Los Angeles Times, Harris liked the treatment of the actors to what soldiers in Vietnam went through. In various reports, he also spoke about a time when he burst into tears on a drive home after a particularly bad day of filming. Entertainment Weekly also revealed that the actor had said that he would refuse to speak about "The Abyss" after it hit cinema screens, essentially disavowing it in public.
Christopher Plummer - The Sound Of Music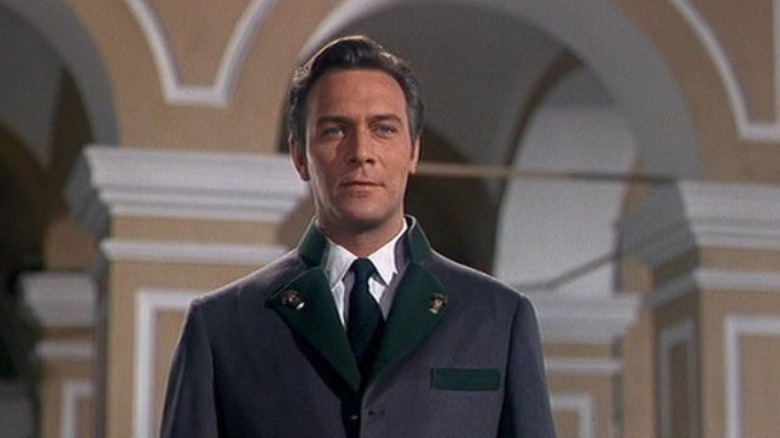 20th Century Fox
Adapted from an earlier stage musical, "The Sound of Music" is a much-loved musical directed by Robert Wise in 1965. It sees Julie Andrews and Christopher Plummer star alongside a cast of children in a story about a nun who goes to look after the children of a widowed former naval officer. It won numerous awards when it was released and became a box office sensation, grossing more than $150 million.
Despite its huge success and lasting appeal, Plummer actually hated "The Sound of Music." He had a habit of not even referring to the film by its actual title, instead calling it "The Sound of Mucus" and "S&M" as well as occasionally just mentioning it as "the movie." Speaking in more recent years, Plummer revealed that he was simply bored of the character and didn't find the subject matter interesting.
"It was so awful and sentimental and gooey," Plummer said in an interview with The Hollywood Reporter. "You had to work terribly hard to try and infuse some minuscule bit of humor into it." He also refused to attend many anniversary events and was notably lacking from videos promoting the film where the rest of the cast appeared.