Movies And Shows That Are Nearly Impossible To Watch Unless You Own The Physical Copy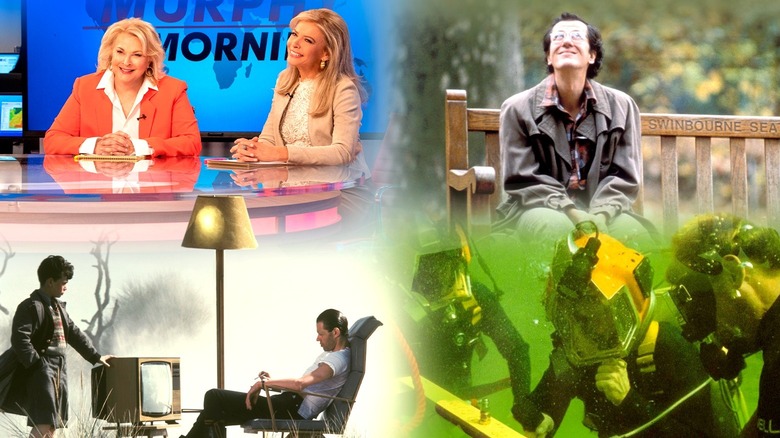 Static Media
The age of streaming has made it seem possible to watch practically any television series or movie at the press of a button. Services such as Netflix and Disney+ instantly deliver thousands of titles while subscriptions like Amazon Prime Video and Apple TV+ offer the same — alongside many more releases for audiences to rent or purchase. In either case, it is possible to find a huge amount of content online that doesn't require you to use any form of physical media.
Although rare, some notable films and shows aren't available online. Whether it's because of complicated rights issues or other hurdles, some titles simply cannot be watched digitally. In fact, the only way to watch any of these releases is to buy the physical versions that have been put out as VHS tapes, DVDs, or Blu-ray discs. That means that if you want to watch any of the following movies and TV shows, you'll have to hope you can track down a copy — not to mention a working DVD player or VHS recorder to play them.
The Abyss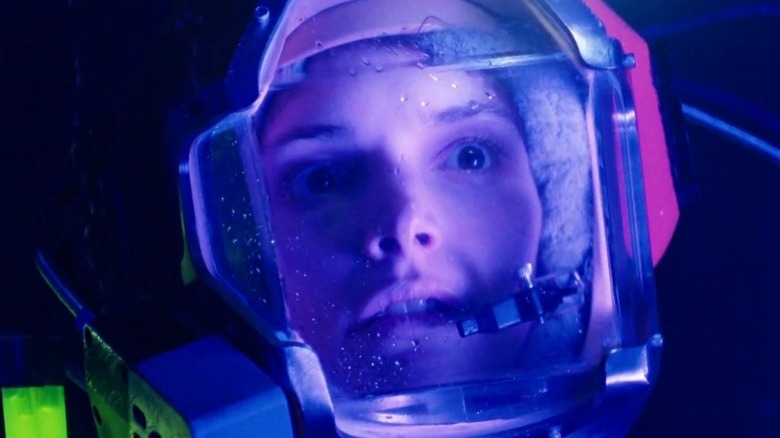 20th Century Fox
Despite being one of the most successful directors of modern times who has worked on blockbuster movies such as "The Terminator," "Titanic," and "Avatar," some of James Cameron's back catalog remains unavailable online. One great example of this is the 1994 Arnold Schwarzenegger film "True Lies," which cannot be rented, purchased, or streamed legally in the United States, despite it being available on Disney+ in the UK.
Another such film is "The Abyss," a 1989 sci-fi film that stars Mary Elizabeth Mastrantonio, Ed Harris, and Michael Biehn as a group trying to recover a sunken nuclear submarine and its crew. As they explore the depths of the ocean they come across a non-terrestrial intelligence surrounding the damaged craft. 
Despite not being a huge success at the box office, grossing just over $50 million domestically, it won plenty of plaudits from critics and has since become a minor cult classic. However, while it was previously streaming on Netflix, "The Abyss" has not been available online for an extended period of time. There hasn't even been a Blu-ray release yet, although James Cameron has hinted that a 4K remastered release is on the way.
The Brave Little Toaster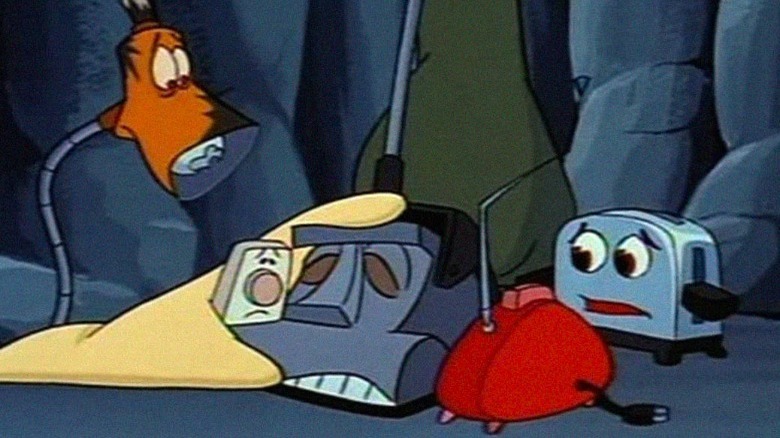 Hyperion Pictures
Based on the Thomas M. Disch story of the same name, "The Brave Little Toaster" is a 1987 animated film from director Jerry Rees. It follows an anthropomorphic toaster who comes to life when not in the presence of humans, in much the same way as the toys from "Toy Story." Along with a wide array of other electrical appliances, the toaster sets out to try and find its owner after they fail to return to the holiday home for several years.
Despite limited success at the box office, the movie was able to find some popularity on home video and received largely positive reviews from critics. The film was also broadcast on the Disney Channel in addition to a small theatrical release and was followed up with two sequels a decade later in the form of "The Brave Little Toaster to the Rescue" and "The Brave Little Toaster Goes to Mars," both of which are available to stream online through Disney+. However, the original film continues to be absent from any streaming service and cannot be purchased or rented online.
Moonlighting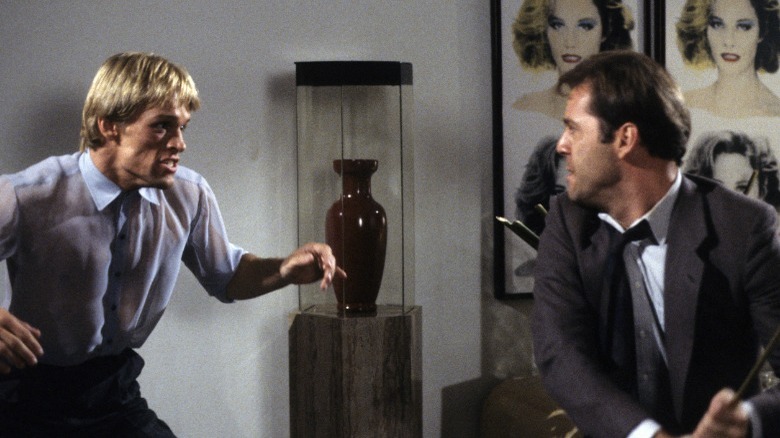 ABC
"Moonlighting" is a comedy-drama series that starred Bruce Willis as a private detective and Cybill Shepherd as his business partner. The pair run the Blue Moon Detective Agency after Shepherd's Madolyn Hayes faces financial difficulties and needs money. Airing on ABC between 1985 and 1989, the series crossed genres, frequently broke the fourth wall, and included fantasy elements. The show was also responsible for bringing Willis to the public's attention and had a hit theme song from jazz star Al Jarreau.
The show received plenty of positive reception and won a number of high-profile awards, including several Primetime Emmy Awards. However, it has failed to appear online in any form, with The Wrap suggesting that this may be due to music rights issues. The series contains a large number of songs in every episode and licensing all of that music might not be worth the cost of adding it to the likes of Disney+. Despite hints that the show would be coming to streaming services in 2022, "Moonlighting" remains unavailable online, meaning there's not really a way for most people to watch this 1980s classic unless they can track down the DVDs.
Murphy Brown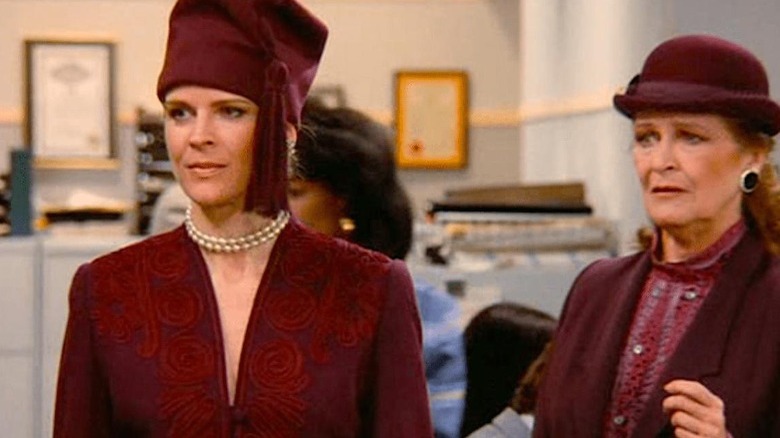 CBS
Although many modern viewers may not know it, "Murphy Brown" was one of the most popular sitcoms on television through the 1980s and 1990s. It aired for more than a decade and broadcast a total of 260 episodes across that time. Candice Bergen portrayed Murphy Brown, a recovering alcoholic who works as an investigative journalist and has established a name for herself as one of the country's leading news presenters. Its success is showcased by the sheer number of awards it won, including numerous Primetime Emmys.
The reasons that "Murphy Brown" seems destined to remain solely in the world of physical media are complicated. According to Decider, the show was produced by Warner Bros. despite airing on CBS, and featured a large amount of music. These songs would all need to be licensed again if the show was to be added to a streaming service and the sheer amount of Motown tracks in the series makes it cost-prohibitive. The same issues have led to only the first season being released on DVD, which didn't sell enough copies to justify further releases.
Let It Be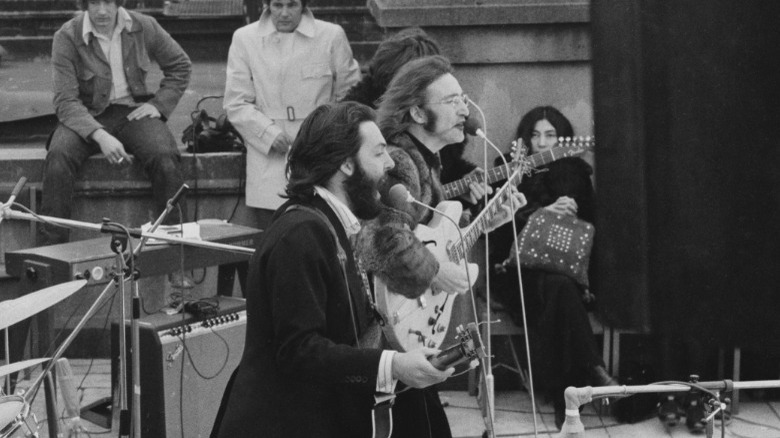 Evening Standard/Getty Images
"Let It Be" is a 1970 documentary film that charts the process leading to the recording of The Beatles' final studio album of the same name. The film features no narration or interviews, instead showing the musicians as they prepare for the upcoming record by rehearsing songs and discussing the recording process. Although there are no obvious fights, it is clear there is tension between the various members of the band and it provides a look at the internal conflicts that would lead to The Beatles splitting up shortly afterward. The film culminates in an impromptu rooftop concert that was captured in its entirety.
While "Let It Be" has seen limited home media releases in the past, it has not been reissued or made available via streaming. Speaking to Rolling Stone, Paul McCartney refuted claims he had blocked its release, but fans still cannot access the original documentary. Much of the footage from the film was used in Peter Jackson's documentary series "The Beatles: Get Back" for Disney+.
Dogma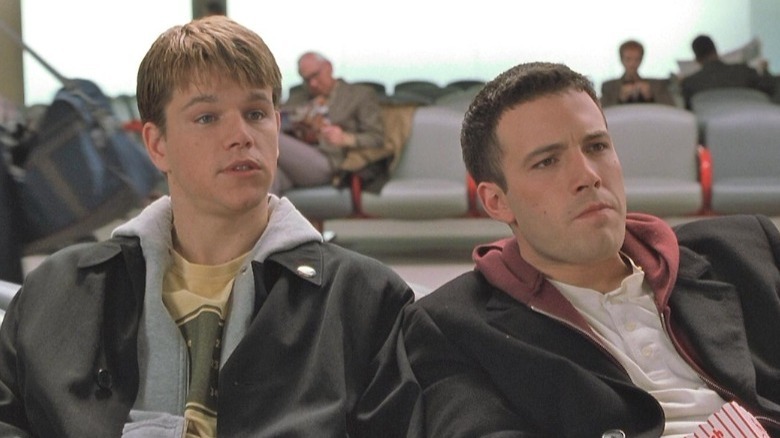 Lionsgate Films
Kevin Smith's View Askewniverse movies might not be to everyone's tastes, but films like "Clerks" and "Chasing Amy" not only have dedicated followings but have also seen widespread praise from critics. The 1999 film "Dogma" is in the same mold, although it hasn't had the same attention as some of the filmmaker's other releases.
Featuring an ensemble cast that includes Ben Affleck and Matt Damon in starring roles alongside the likes of Alan Rickman, Chris Rock, George Carlin, Linda Fiorentino, Salma Hayek, and even Alanis Morissette, the film certainly has plenty of star power. The story follows a group of religious figures attempting to prevent two fallen angels from defying God's will by returning to heaven, an act that would have disastrous consequences for reality.
The main issue blocking "Dogma" from being available outside of past home media releases appears to be a disagreement between Smith and Harvey Weinstein. The director told Cinema Blend that Weinstein owns the rights to the film and that the disgraced producer is blocking a sale that would give Smith control.
Homicide: Life on the Street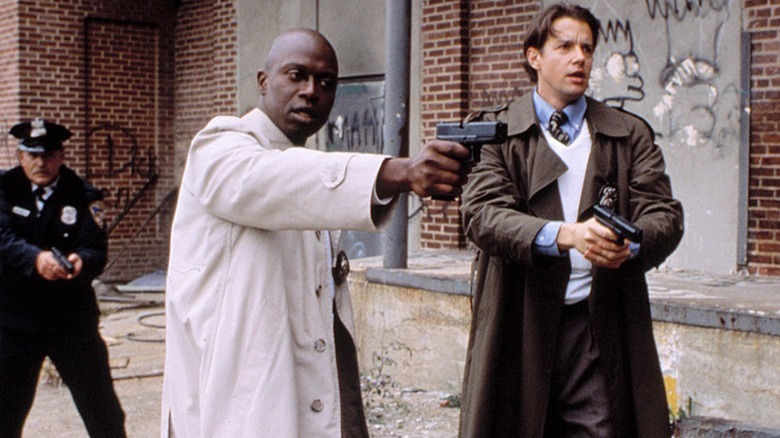 NBC
Before he found widespread fame in "Brooklyn Nine-Nine," Andre Braugher was one of the stars of another police-based television series in the form of "Homicide: Life on the Street." Set in Baltimore and based on David Simon's book that would also inspire the hit HBO series "The Wire," the NBC series featured an ensemble cast that included Daniel Baldwin, Richard Belzer, Clark Johnson, and Melissa Leo. On the air from 1993 until 1999, "Homicide: Life on the Street" ran for seven seasons with 122 episodes and even saw a television film released in 2000.
The show is highly regarded and was even included among the best television shows ever made by Time in 2007. It was also nominated for dozens of awards, including a number of Primetime Emmy Awards. Several different DVD releases of the entire series have been made available over the years, but there is no way to legally access it to watch it online. This may well be another music rights issue as the show features a lot of contemporary music, although it also had a number of different production companies involved in creating it.
The Fall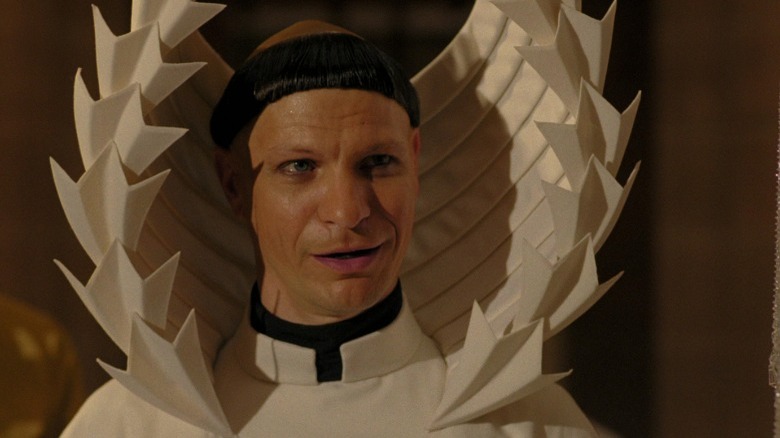 Roadside Attractions
"The Fall" is a 2006 movie by Indian director Tarsem Singh. It was co-written by Singh, Dan Gilroy, and Nico Soultanakis and is based on the Bulgarian film "Yo Ho Ho." It follows the story of a stuntman who may be paralyzed after suffering severe injuries as he befriends a young girl who is also in the hospital with a broken arm. To help stave off boredom, he tells his companion fantastical stories that come to life in the girl's imagination.
Starring Lee Pace as the stuntman Roy Walker, the film received mixed reviews and didn't fare well at the box office – although Roger Ebert gave it four out of four stars and recommended it as a once-in-a-lifetime experience! Produced without any major studio involvement, "The Fall" has failed to materialize on any streaming platforms and isn't available to rent or buy, with only limited DVD and Blu-ray releases as options for those who want to watch the film.
Thirtysomething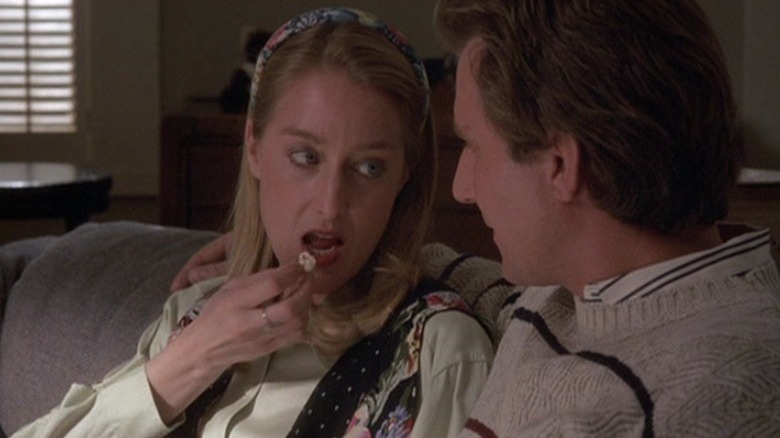 ABC
Created by Edward Zwick and Marshall Herskovitz, "Thirtysomething" is a drama series that ran on ABC between 1987 and 1991. The series mainly centered on the lives of husband and wife duo Michael Steadman and Hope Murdoch, played by Ken Olin and Mel Harris, as they navigate life as parents. A winner of multiple awards, the show helped popularize the term thirtysomething and launched the careers of actors such as Patricia Kalember.
"Thirtysomething" is not the only series from Zwick and Herskovitz that has never been released digitally. According to Variety, "Once and Again" and "My So-Called Life" are also not on any streaming services, and viewers cannot rent or buy them from digital stores. The exact reason isn't clear, and Zwick even told the outlet that he was unsure why they have never been put online for fans to see. An answer may lie in complicated music rights, with the Los Angeles Times reporting that the DVD release of "Thirtysomething" took almost two decades because so much music had to be cleared.
The Adventures of Pete & Pete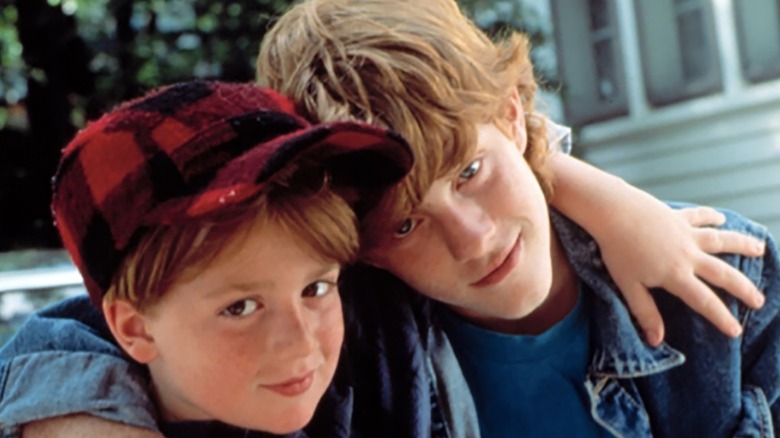 Nickelodeon
Nickelodeon first began broadcasting "The Adventures of Pete & Pete" in 1989 in the form of shorts before a full series was produced in 1993. This version ran for three seasons of 34 episodes in total, with a number of specials also released during that time. Set in a fictional American town, the show follows two brothers named Pete as they cope with growing older and dealing with the challenges posed by bullies, friends, and authority figures in their local area.
Often hailed as a classic children's show, "The Adventures of Pete and Pete" was noted for its surrealism and unique style as well as its ability to tackle issues without being condescending. Yet, despite its popularity and acclaim, it has never made it onto any streaming service. In fact, only the first and second seasons are available on DVD, with the third postponed due to poor sales. Digg reports that part of the problem may once again be music licensing issues, as the show featured many songs from artists such as Luscious Jackson and Drop Nineteens.
Tales from the Crypt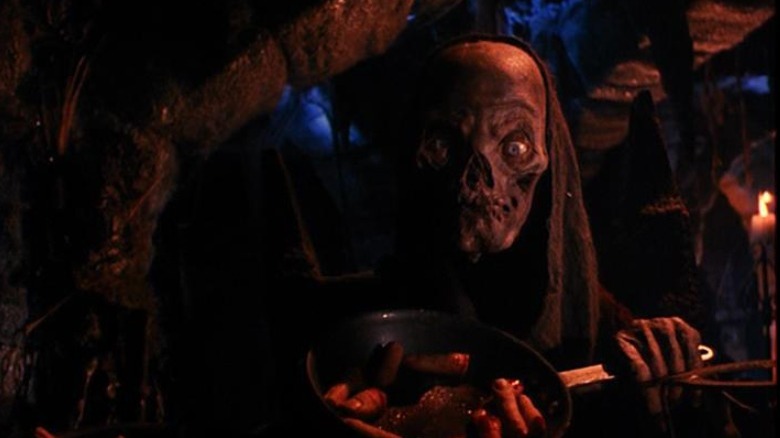 HBO
Based on the comic series of the same name, "Tales from the Crypt" was an HBO anthology series that ran for seven seasons between 1989 and 1996. It mixed elements of horror, comedy, and dark fantasy to create a show that often included graphic violence and mature themes. The series was hosted by a mysterious figure known as the Cryptkeeper, who would introduce storylines and talk directly to the viewer. Over the years, it featured many guest stars, including Arnold Schwarzenegger, Steve Buscemi, and Ewan McGregor, all while spawning a number of spin-offs.
The reason for the show's absence from modern streaming services — including HBO Max — appears to be due to complicated rights issues. TNT executive Kevin Reilly told Deadline that "it is among the most — if not the most — complicated rights structure I've ever seen in my career." The fact that the comic book series has been sold multiple times to different owners has undoubtedly complicated efforts to reboot the franchise in recent times.
Shine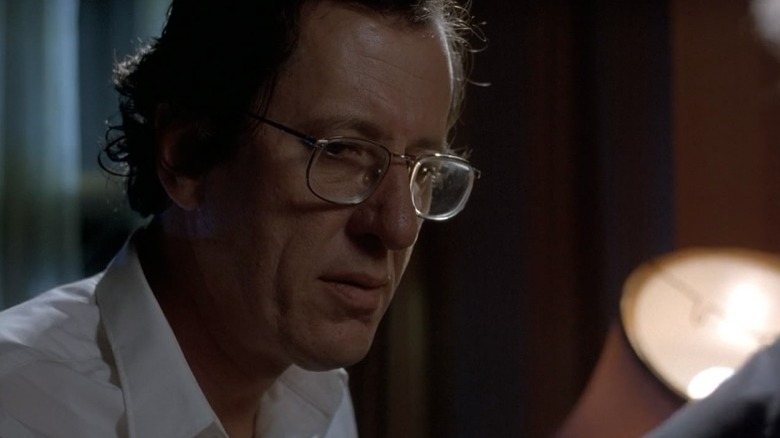 Ronin Films
Directed by Scott Hicks and written by Jan Sardi, "Shine" is a 1996 movie that is largely based on the real-life events surrounding pianist David Helfgott. The musician is forced to learn the instrument from a young age at the insistence of his abusive father, but the pressure of performing eventually leads to a mental health crisis. David is eventually admitted to a mental institution, although he is later able to return to music thanks to the help of a woman that he falls in love with. Geoffrey Rush brought the tortured pianist to life in the film and won acclaim for his performance and the film was almost universally praised by critics and fans alike.
Sadly, "Shine" is not available for streaming in any location and viewers are not able to either buy or rent it from any digital stores either. A DVD release arrived the year after it was in cinemas, although a Blu-ray version only arrived in 2010. As such, anyone wanting to check out this film will have to track down a physical copy.
Green Street Hooligans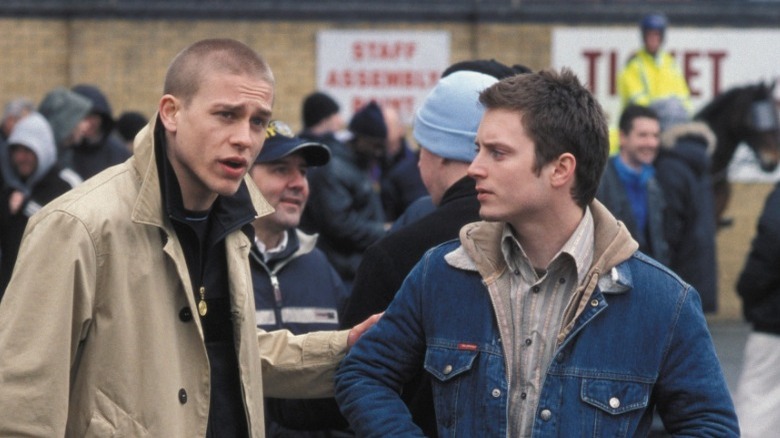 Universal Pictures
"Green Street Hooligans" — also known simply as "Green Street" in some locations — is a 2005 crime film that stars Charlie Hunnam, Elijah Wood, and Leo Gregory as football hooligans who are joined by an American visiting his family. The film charts how the Green Street Elite fights other rival groups and travels to football matches across the country. However, events quickly take a tragic turn as Wood's character Matt is exposed to the gruesome consequence of hooligan culture.
Those living outside of the US might have more luck being able to watch "Green Street Hooligans." It is available to buy and rent on a variety of services in the UK, for example, with JustWatch suggesting that Microsoft, YouTube, Amazon, and Apple all offer digital versions of the movie. This may well be because "Green Street Hooligans" simply lacks appeal outside of the UK as the subject matter is local to the country, and so has not been picked up by any streaming service or digital distributor.
Ed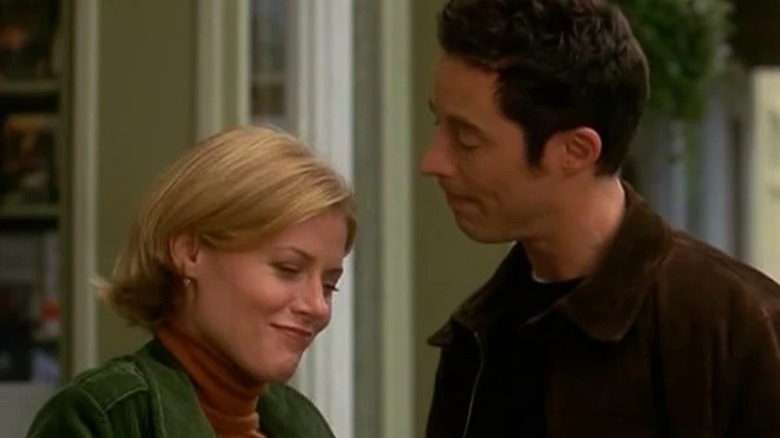 NBC
Created by Jon Beckerman and Rob Burnett with the help of talk-show host and executive producer David Letterman, "Ed" is a comedy-drama series that first hit television screens in 2000. It follows Tom Cavanagh's character Ed Stevens, a down-on-his-luck lawyer fired from his job after accidentally costing his law firm more than a million dollars due to a mistake in a contract he created. To make matters worse, he discovers that his wife is having an affair. Ed immediately decides to go back to his hometown, where he chases the affections of Julie Bowen's Carol and reunites with his best friend Mike, played by Josh Randall.
Having received positive reviews and been on the air for four seasons, you'd probably expect "Ed" to be available on a variety of platforms — but that simply is not the case. Even the show's creators are unsure why it hasn't been added to any digital service, with Rob Burnett telling Vulture, "I don't even know exactly why there is no 'Ed' available." However, he did suggest that it might be due to a combination of music rights and the fact that NBC-Universal and Paramount co-own the series.
Rebecca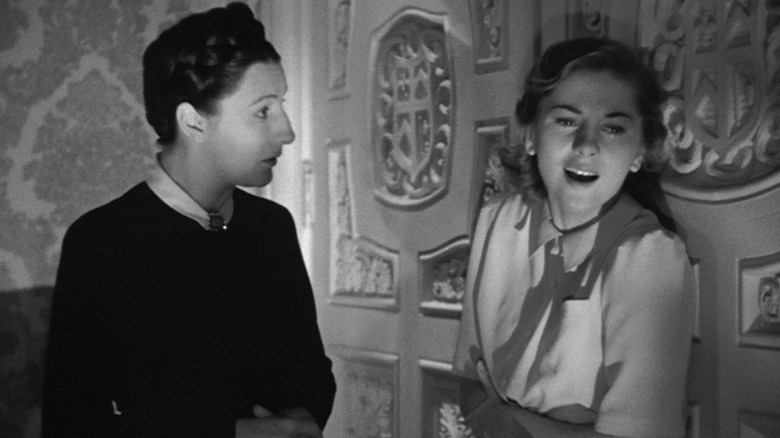 United Artists
A film adaptation of Daphne du Maurier's 1938 novel of the same name, "Rebecca" is an Alfred Hitchcock movie that came to cinemas in 1940. It stars Laurence Olivier as Maxim de Winter and Joan Fontaine as a young woman who falls in love with the recently widowed de Winter. Like many of the director's other films, though, this is not a simple romantic film but rather a psychological thriller that reveals the truth of what happened to de Winter's first wife in dramatic fashion. The movie was a huge success when it was released and won two Academy Awards, including best picture.
Even with its award success and acclaim, "Rebecca" cannot be watched in any digital format. Decider notes that it does occasionally air on Turner Classic Movies on television and that the Criterion Collection has released the film on both DVD and Blu-ray. The fact that it is not available digitally has never been explained, and it is confusing considering that many other celebrated Alfred Hitchcock films — such as "Psycho" — are readily accessible online. There are also a number of other adaptations of the story, including a 2020 version that stars Lily James and Armie Hammer.