Woody Harrelson Confirms Role In Venom, Venom Sequel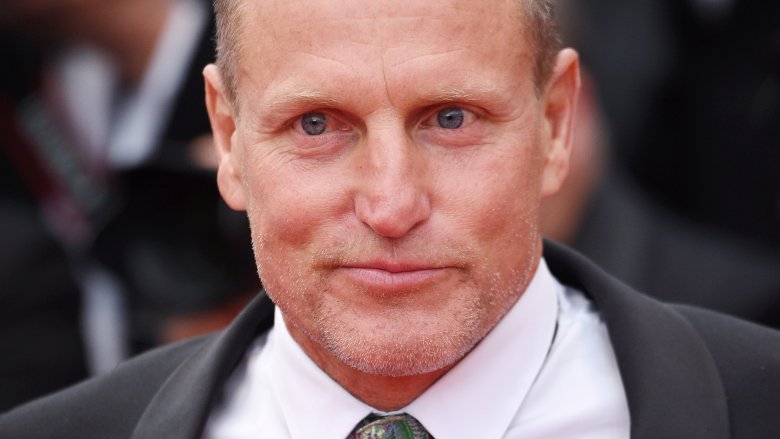 Getty Images
It's all but set in stone: Woody Harrelson will be in director Ruben Fleischer's Venom — and in a planned Venom sequel. 
Speaking with Collider while promoting Solo: A Star Wars Story, in which Harrelson plays Han Solo's criminal mentor Tobias Beckett, Harrelson confirmed his involvement in Venom. 
"I'm in a little fraction of this movie, but I'll be in the next one, you know?" Harrelson revealed. "So I haven't read that script, but anyways, just rolled the dice."
The actor kept mum on whether he's playing Carnage, also known as Cletus Kasady, the character his name has been linked to for quite some time. Though his remarks to Collider definitely don't verify that he'll be taking on the symbiote-possessed serial killer, they certainly don't squash the ongoing speculation either.
Harrelson's words follow after a report by writer Rich Johnston, which detailed that outlet Bleeding Cool was told "in a very confirm-y way" that Carnage would appear opposite Tom Hardy's eponymous Venom, whose real name is Eddie Brock, in the upcoming film and that "yes, he will be played by Woody Harrelson." If Harrelson doesn't take on the role of the crazed murderer Carnage, perhaps he'll portray the "henchman of sorts" that he was previously thought to play in Venom, though something tells us that won't be the case. 
The Night Of actor Riz Ahmed was the first actor believed to play Carnage, but, unlike the buzz that swirls around Harrelson and the character, that rumor was shot down after it was announced he would play Dr. Carlton Drake, the Life Foundation employee who used his "above average knowledge of symbiotes" to hypothesize that the Venom symbiote held five additional entities — Agony, Lasher, Riot, Phage, and Scream — and later extracted them.
Director Fleischer works from a script written by Jeff Pinkner (The Dark Tower) and Scott Rosenberg (Con Air, Gone in Sixty Seconds). Venom also stars Scott Haze as Roland Treece, Jenny Slate as Dora Skirth, and Michelle Williams as Anne Weying. 
We'll keep you updated on Woody Harrelson's role in the months leading up to Venom's launch on October 5.