Venom: Is Woody Harrelson Really Playing Carnage?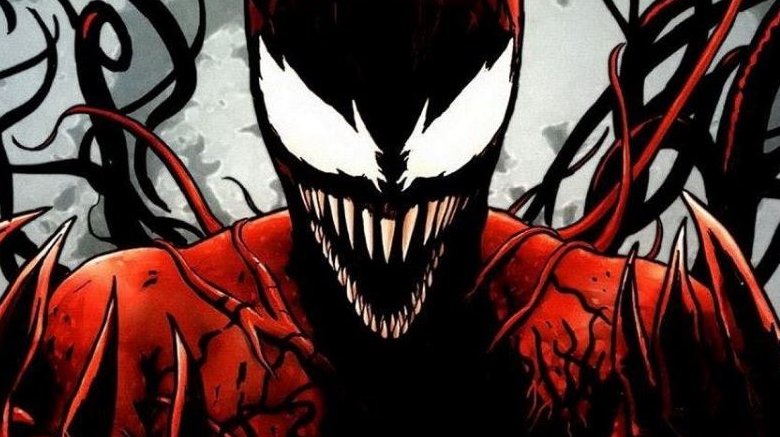 Woody Harrelson suiting up to play the symbiote-possessed serial killer Carnage? It sounds wild, but according to a new report, it might be more than just a rumor. 
Bleeding Cool gained information from an anonymous tipster and is now reporting that The Hunger Games and True Detective veteran Woody Harrelson is set to play Carnage opposite Tom Hardy's titular character in Sony's forthcoming Venom film. Published by writer Rich Johnston, the report details that Bleeding Cool was told "in a very confirm-y way" that Carnage will appear in Venom and "yes, he will be played by Woody Harrelson." 
The outlet provided no additional information aside from the aforementioned casting detail, but this new break helps authenticate continuous speculation that Harrelson would take on the role of the crazed murderer otherwise known as Cletus Kasady. Harrelson was previously thought to be portraying a "henchman of sorts" in the film. 
In the Marvel comic book lore, Carnage was initially crafted as the "Spawn on Venom." Venom is, of course, the terrifying byproduct of the merging of photojournalist Eddie Brock (whom Tom Hardy plays in the film) and an alien symbiote. Carnage grabbed hold of a portion of the Venom symbiote costume and metamorphosed into a monstrous killer even more sadistic than Venom. Things only got worse — and Carnage only got more powerful — when Venom reformed in Venom: Lethal Protector, which Venom movie director Ruben Fleischer has already confirmed is a storyline the film used as inspiration. 
Shortly after word got out that Harrelson's casting as Carnage is pretty much a done deal (according to Bleeding Cool, at least), Carnage's co-creator David Michelinie gave his two cents on what he thinks of the actor taking on the character he helped bring to life. Entertainment reporter Matt Adler shared the original report on Facebook, tagging Michelinie and asking for his opinion. Michelinie admitted that he first believed the rumors were an April Fool's Day prank, but then warmed up to the idea.
"Huh. This screamed 'April Fool!' at first, but I checked two listings on IMDb — for the Venom movie and Harrelson's own page — and they both list him as being in the flick. And I don't think IMDb is into practical jokes," wrote Michelinie. "Harrelson's a good actor, and has a decent range. He's played nutso characters in the past, but I guess we'll have to wait until October to see just how far he can ramp it up. Fingers crossed."
Reports of Carnage being the main villain in Venom have swirled around Hollywood since Hardy was cast in the lead role in May of 2017. It's nearly a year later, and we still don't know much about the movie's plot or key characters, despite Sony releasing a teaser trailer in February. The Night Of actor Riz Ahmed was originally rumored to play Carnage, but that rumor was quickly squashed when new reports indicated he'll take on the role of Dr. Carlton Drake, a man with "above average knowledge of symbiotes," like the one that helped create Venom. 
Given how much secrecy still shrouds Venom, it's hardly a surprise that Sony is keeping a tight lip on any and all details surrounding the film — including and especially Harrelson's potential role as Carnage. 
Written by Jeff Pinkner (The Dark Tower) and Scott Rosenberg (Con Air, Gone in Sixty Seconds), Venom also stars Michelle Williams as Anne Weying, Scott Haze as Roland Treece, and Jenny Slate as Dora Skirth. 
Venom is due out on October 5.