Woody Harrelson In Talks To Star In Venom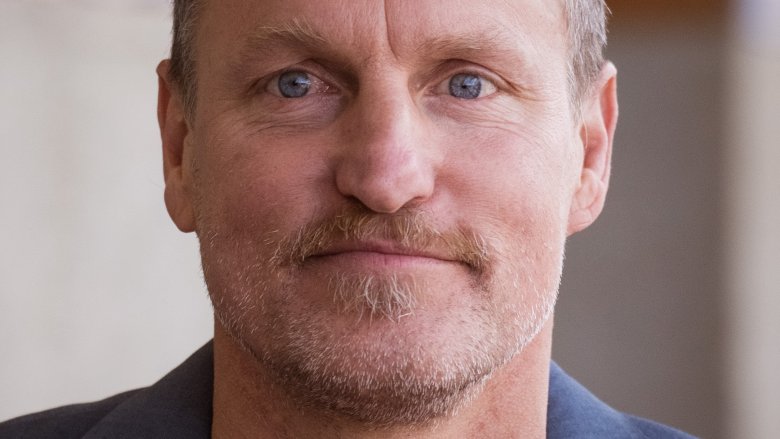 Getty Images
Any film with both Tom Hardy and Woody Harrelson on board sounds like a good time. And according to a new report by TheWrap, Sony's forthcoming Venom film might be just that.
The outlet states that Harrelson is in talks to join the Hardy-led pic, which has Jenny Slate, Michelle Williams, and Riz Ahmed reportedly attached to star as well. As expected, details on Harrelson's character are essentially nonexistent at this point, though sources close to TheWrap have indicated that he will portray a "henchman of sorts." Sony did not comment on Harrelson's involvement when it was initially announced. 
Directed by Zombieland helmer Ruben Fleischer, Venom follows Hardy as Eddie Brock, the humble photographer who becomes host for a parasitic creature that transforms him into the fang-toothed titular character. The film is intended to bring together sci-fi and horror genres in a darker and more mature spin on the infamous Spider-Man villain, who was first seen on the silver screen in Sam Raimi's Spider-Man 3. That '70s Show alum Topher Grace portrayed the character, though many viewers didn't agree with his casting and found major fault in his performance. 
Scott Rosenberg (Gone in Sixty Seconds, Jumanji) and Jeff Pinkner (The Amazing Spider-Man 2, The Dark Tower) co-wrote the script for Venom. Attached as producers are Avi Arad, Matt Tolmach, and Amy Pascal, with Palak Patel and Eric Fineman overseeing the project for Columbia Pictures.
Harrelson has been all over Hollywood lately, particularly this year and last year, when he starred in Now You See Me 2 as Merritt McKinney and Chase McKinney, The Duel as Abraham Brant, LBJ as Lyndon B. Johnson, The Edge of Seventeen as Mr. Bruner, War for the Planet of the Apes as The Colonel, The Glass Castle in Rex Walls, and Three Billboards Outside Ebbing, Missouri as Sheriff Bill Willoughby. He most recently completed filming on director Ron Howard's Star Wars anthology film Solo: A Star Wars Story, in which he plays Beckett. 
Venom is set for release on October 5, 2018.