Jenny Slate In Talks To Star In Venom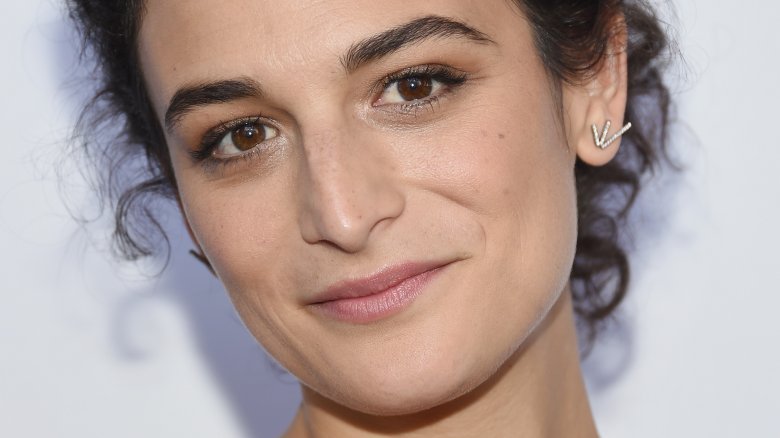 Getty Images
Someone get PubLIZity on the line.
Variety announces that comedian and actress Jenny Slate is in talks to join Sony's upcoming Venom movie, which stars Mad Max: Fury Road actor Tom Hardy as Eddie Brock, the character who became Venom.
Not much information on Slate's character has been given, though sources close to Variety indicate that she will be playing a scientist in the movie. If the deal goes through, Slate will also join Michelle Williams and Riz Ahmed for the flick. 
Directed by Zombieland filmmaker Ruben Fleischer, Venom is said to be a blend of the sci-fi and horror genres to create a dark, R-rated take on the classic Spider-Man villain first portrayed on the big screen by Topher Grace in the final installment of director Sam Raimi's Spider-Man trilogy. Scott Rosenberg (Gone in Sixty Seconds, Jumanji) and Jeff Pinkner (The Amazing Spider-Man 2, The Dark Tower) are attached to pen the script for Venom, with Avi Arad, Matt Tolmach, and Amy Pascal on board as producers. Palak Patel and Eric Fineman will oversee the project for Columbia Pictures.
Though Sony had no comment on Slate's potential casting, it has made it explicitly clear that Spider-Man will not appear in Venom, nor will be pop up in any of the films that follow it, as Venom is intended to be the launch of Sony's own Marvel cinematic universe. Such future flicks include the planned Silver Sable and Black Cat movie from Thor: Ragnarok scribe Chris Yost. Venom could, however, appear in other Spidey-centric films down the line. 
Slate has gained fame for her hilarious and heartfelt performances, showing off her wide range in 2017 especially. She appeared in dramas like Gifted, lighthearted comedy-dramas like Aardvark and The Polka King, and recently starred in Amazon's Landline, reuniting Gillian Robespierre and Elisabeth Holm, the creative team behind her insightful 2014 comedy Obvious Child. Slate also finished production on Drew Pearce's Hotel Artemis, which stars Jodie Foster and Sofia Boutella, and lent her distinct voice to Illumination's Secret Life of Pets 2. 
We will keep you in the loop as we learn more about Slate's involvement with Venom, which is set for release on October 5, 2018.